Do you love throwing a good shower? I love dreaming up all of the ideas and watching everything come together! It is so fun to get to shower sweet friends with a celebration for their little one.
Will and Mackenzie started referring to their little babe, Ivy, as the Peach, so we thought we would throw her a peachy themed baby shower. It turned out so cute so I thought I would share some of the photos! Also, the balloon garland was under $30! And, It was super easy to put together!
Mackenzie loves thrifted finds, so we tried our best to mix in a few with the decorations! It was so fun! We randomly found an atlas in the host's house so we decided to use It as well! We even turned It to the state of Texas for fun.
Personally, I love having an addressee station so that the guest of honor doesn't have to address her thank you notes. It is very helpful and so easy for each guest to write their own address. We also play "Guess How Many Peach O's" in the jar so that someone could win a prize. The last little activity was so sweet. We let guests choose from different colors of paper and write a little note for Mackenzie, Will and Ivy. It was so fun to see them all-together and Mackenzie ended up putting them on the wall in Ivy's nursery.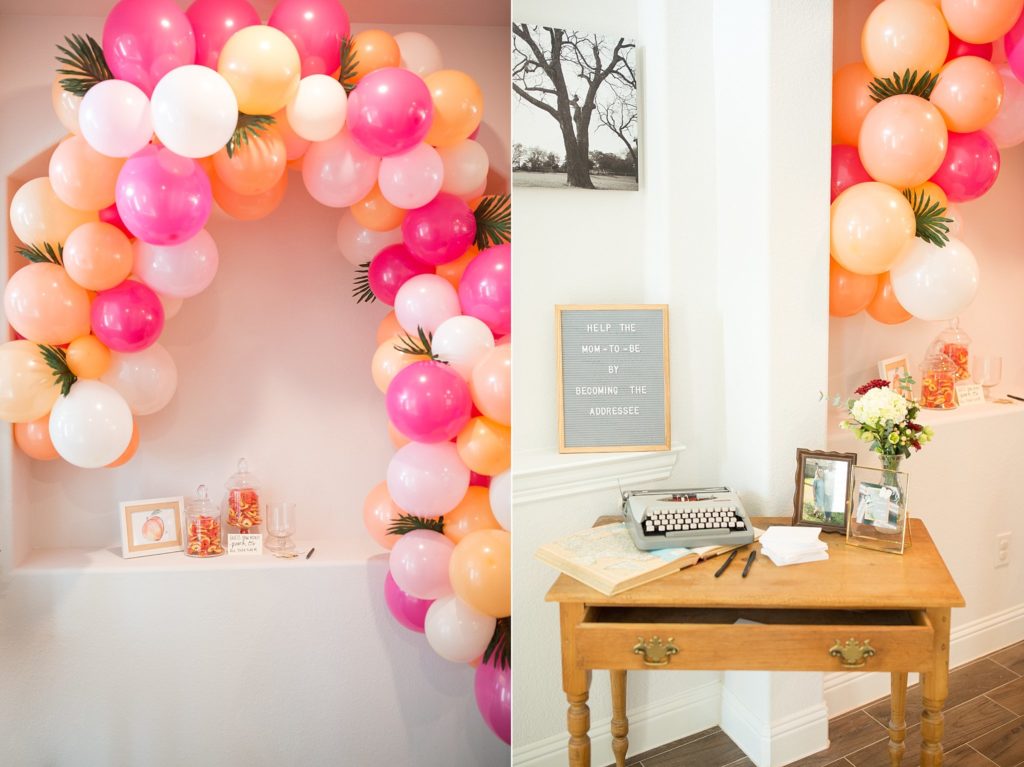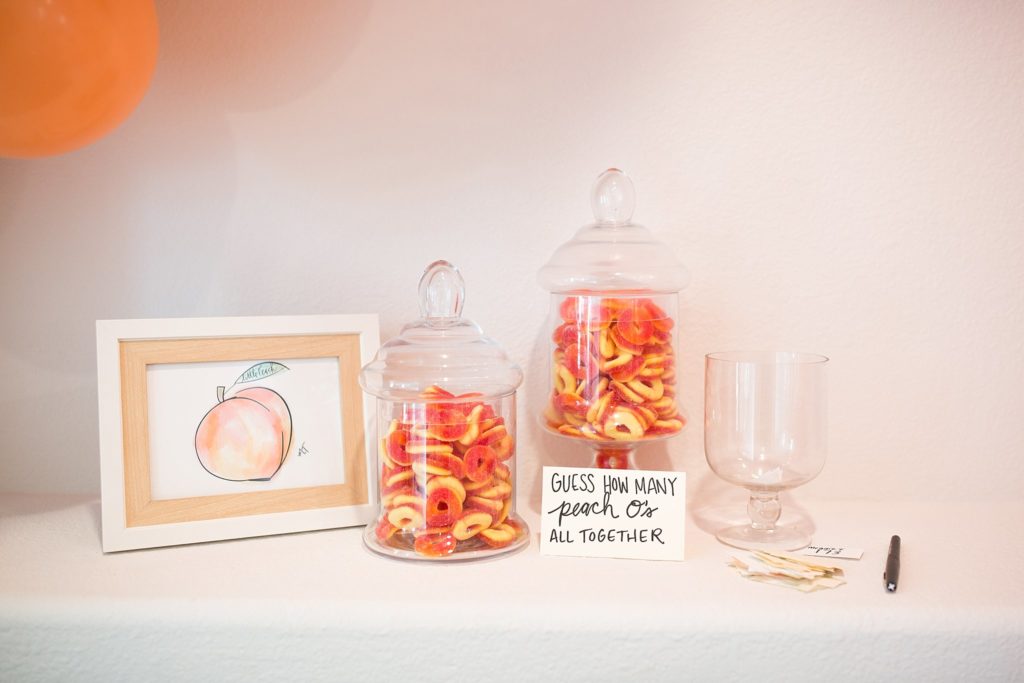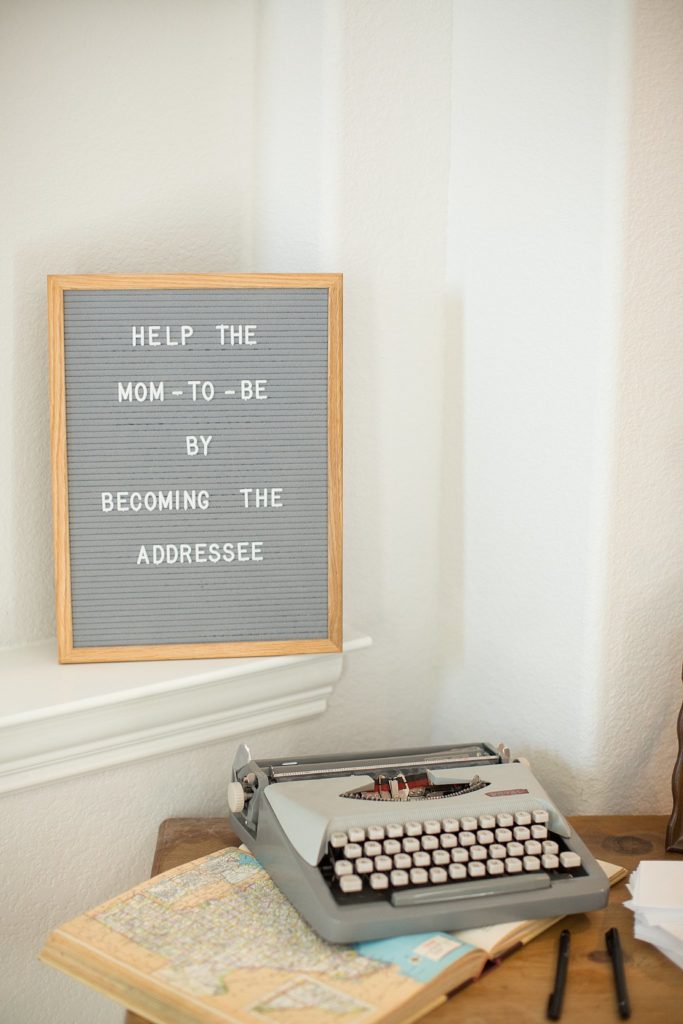 Shop This Post