When I first found out I was pregnant, I instantly became aware of how little I knew about babies. I really don't have a lot of littles in our extended family, so I wasn't around babies much at all. I did babysit, but It was usually older kiddos. I also taught kindergarten and first grade, but all of a sudden I went from "kids love me" to "Oh gosh, what do I do?"
So, I started asking around for books to read and looking at lists, but honestly I got so overwhelmed because there were so many different titles. Also, I was trying so hard to get all of my work caught up with and scheduled out for my maternity leave that I didn't have much time to read anything until Kaden was actually born.
Some of these books I wish I would have read before he arrived and some I am reading now. Some are books I wish I would have read, so I have started reading for the next time around. If I start reading now, maybe I'll have them finished in a year or so. Totally kidding, but seriously… it's crazy to me how with not much to do (due to current events) I have still found so much to do.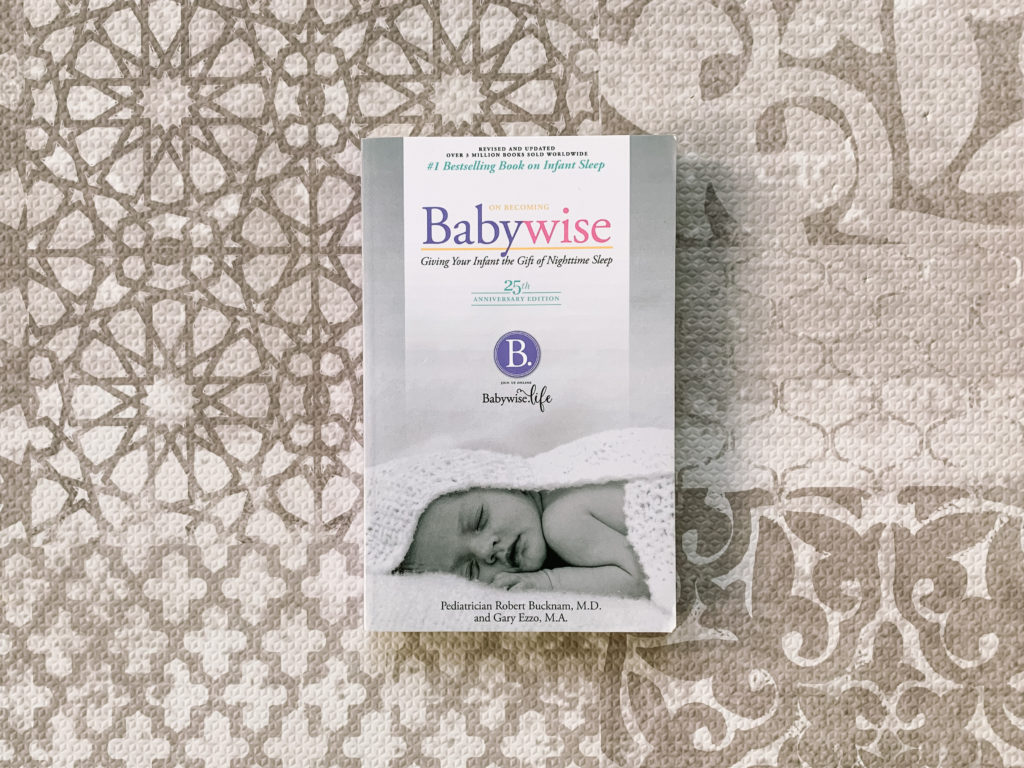 On Becoming Baby Wise // This book was amazing! I referenced It so many times while Kaden was a baby. I also learned quickly that people have a very strong opinion of this book because It does have you follow a schedule. However, the schedule was so helpful for me. I had no clue what a day in the life of a baby should look like, so this gave me some sort of reference point. However, I will caution you… I think It would be so easy to never leave your house if you read this book. Aaron and I talked about this before we had kids and decided that we wanted to keep our lifestyle as close to what It was before and just bring our kids along with us to experience life. So, the schedule didn't stop us from that. We stuck to the schedule, but we just went out and lived life and if It was nap time, we put Kaden in the carseat or stroller and let him nap. This worked so well for us, but everyone is different. Maybe you don't mind being home with your kids all the time and sticking to a schedule would be easy if you are just home and happy. That's great too!
Something I realized about On Becoming Baby Wise was that It is about SO much more than the schedule. That is what everyone has their opinions about, but I wish I had read this book before Kaden because It had a lot of insight on breastfeeding, playing, independent play, putting your marriage first and so many other things. My marriage was balanced and happy. We knew how to communicate and when we wanted to hang out we could and when we wanted to have some alone time we could. It was simple in comparison to adding a tiny babe who is completely dependent on you and mixing in the exhaustion of 2-3 hours of continuous sleep. The ideas this book gives are so wonderful, and Aaron and I have found It so helpful to talk about being intentional with our relationship. We now do weekly date nights and I think this helps so much because we are able to have time to ourselves as a couple, to build our teamwork for raising our son. It's amazing what that does for our marriage. I'm so grateful.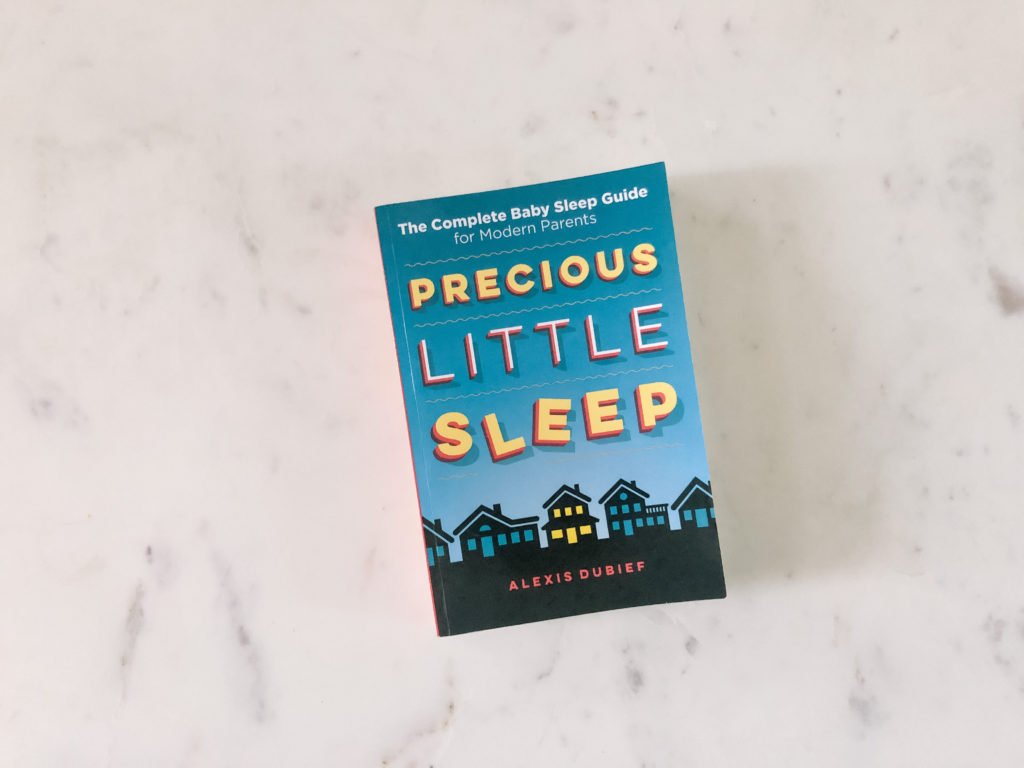 Precious Little Sleep // There came a place in our lives when I had gone back to work and Kaden was still not sleeping. It was around month 4 where I just threw my hands up because I could no longer function on no sleep. I am not a napper, so no sleep at night (or at least no continuous sleep) was just so terrible for me. I was not a sweet person to be around. So, Aaron and I decided we needed to do something about that. I was tired of reading up on Baby things and breastfeeding, so Aaron offered to take this one. It was amazing!!
I will say, this method is not for the faint of heart. It was hard for me at first but I kept reminding myself that I needed to see change so badly. And, It only took us 2 days of implementing what we had learned from precious Little Sleep for Kaden to go right to bed.
We left him with a friend of ours and told them just say "Goodnight, see you in a little bit" and walk out of the room. He will go to sleep. Sure enough they did and they asked us what did you do?? This book was really my saving grace. He still wasn't sleeping through the night but he instantly dropped two of the nightly wake-up calls… which helped tremendously!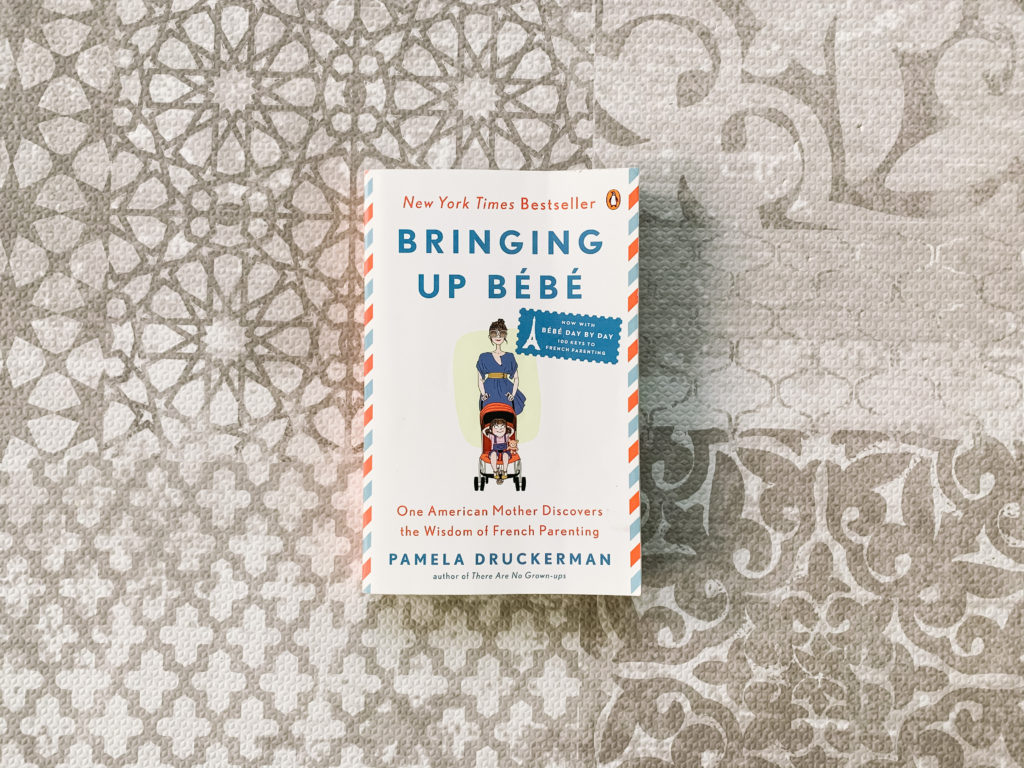 Bringing up Bebe // This book just sounds like a dream! I did not read this one but one of my best friends did, and I have to say… her little bebe is so great!! I just ordered this book to read even though Kaden is past the baby phase. It is written by a journalist from the New York Times who was on assignment in France. She noticed that all of the French women were able to sit and talk while their children played. Their kids were sleeping through the night at 2-3 months old and they were just better behaved than American kids. So, she started asking questions and wrote this book about her findings.
I feel like I should have started with this book, so I am definitely going to read It as soon as It arrives because at one year old, Kaden is definitely already throwing fits and I'm terrified. I just don't really know what to do.
The Vaccine Friendly Plan // Vaccines are such a controversial topic but as parents I know all of us just want what is best for our kids. In today's world there are so many different perspectives and It is hard to know how to trust. My friend recommended this book to me. I wish I would have gotten my hands on It before I had to make these decisions for Kaden, but I am still going to read this book. It talks about a healthy life for your baby all the way through their teenage years, a healthy pregnancy, and how to talk to your healthcare providers about your child's health.
This book talks about how vaccines affect your system and gives you a practical, friendly plan to use that spaces out the vaccines for your little one's tiny self.
The Montessori Toddler // This book is amazing!! It is about setting up your home to foster a curious learner. It helps you help your child to be creative and explorative. I am currently reading this one and I'm excited to implement a lot of these fun activities in our home. It gives you activity ideas for ages 1-3. As a mom of a toddler, It is so hard to stay composed when they are losing It, this book covers this topic and so many other parenting topics.
I hope these book are helpful to you!! I would love to hear your suggestions as well… if you have some books you have read that helped significantly in your life please let me know!!
Shop This Post