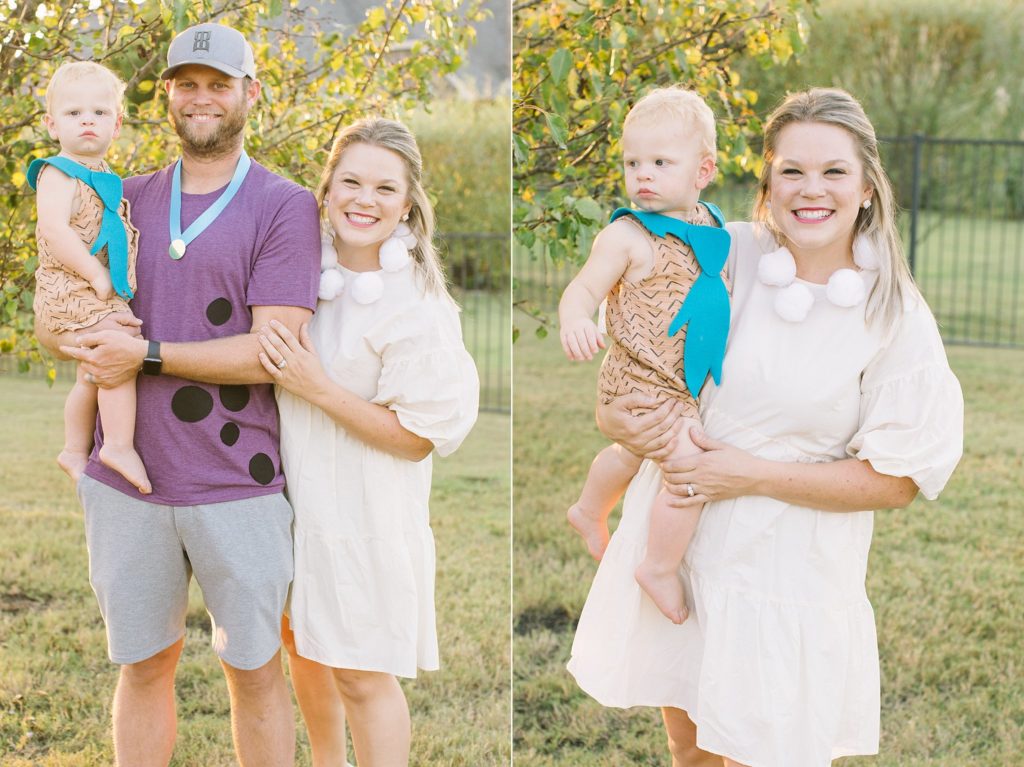 As you know, I love dressing up for Halloween… well, just dressing up in general! It's so fun! My mom made some of my favorite Halloween costumes when I was little, then when I went to college, I bought my costume from the Halloween store. But, I was shocked at how much they cost! So, I decided it would be fun to try making a few. I am NOT good at sewing, however, so I have to find ways to do it simply.
This year, we were invited to a Halloween party and we decided to go as the Flinstones! Kaden already had this little romphim from Zarakids, and it reminded me of Fred Flinstone, so we decided to go with it!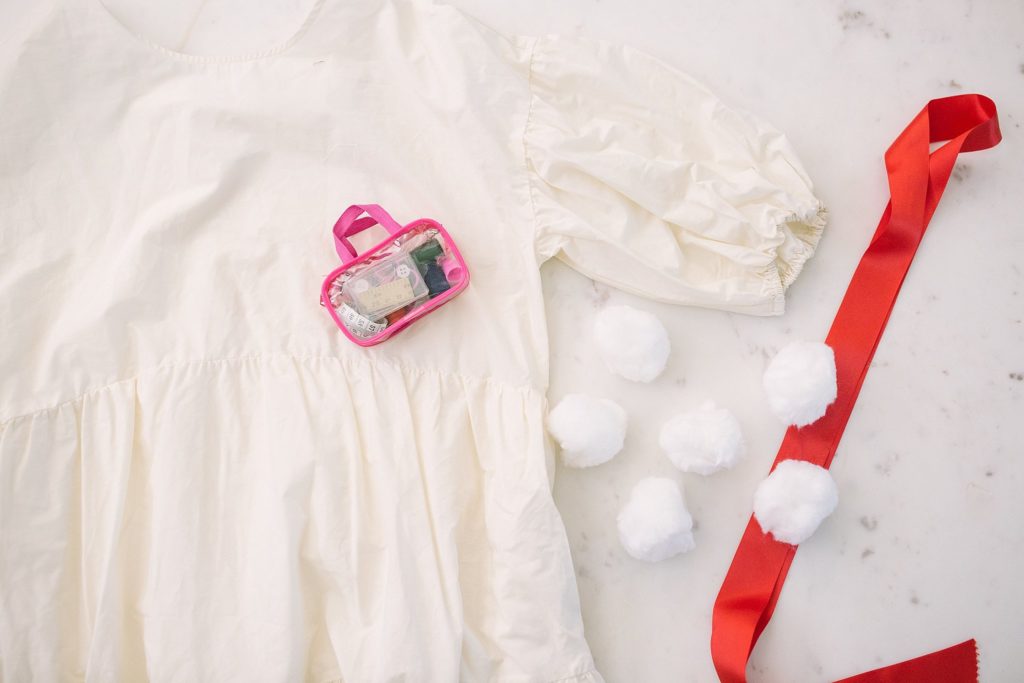 WILMA: For Wilma's costume, it was really simple! I found this cute white dress at Target. But you could use one you already have because you don't do anything to the dress that wouldn't allow you to wear it afterwards.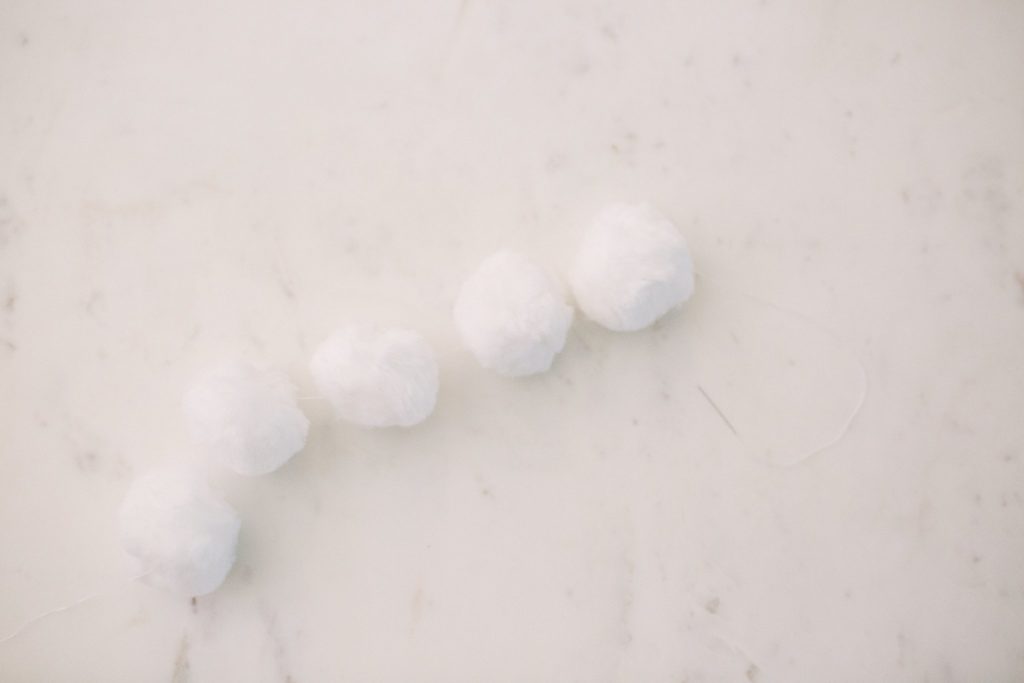 I got big pom poms and threaded them with a needle and thread to make Wilma's giant pearl necklace. And, since she had red hair and I wasn't going to dye mine, I grabbed a red ribbon from my wrapping supplies and tied it in my hair. It was so simple. I think in total it took about 10 minutes to make the necklace, not even.
FRED: We were lucky in that we had this little romphim already for Kaden, but you could order an orange romphim or tshirt and just draw the design with sharpie or fabric markers if you didn't have this exact romphim.
Fred's tie is really what makes his character, so I found some blue felt at Hobby Lobby and just free hand drew the tie shape. Then I cut it out. I would suggest drawing it on a piece of white paper first and then tracing because then you won't have pen lines like me. I ended up making another knot for the tie to cover up my pen marks from sketching. I measured by holding it up to Kaden to make sure it would fit over his head and then I just hot glued it together. I safety pinned the back of the tie to the back of his little romphim so it would stay put while he was playing.
DINO: We thought about who Aaron should be and we decided Dino would be fun! So, I grabbed him this purple shirt at Hobby Lobby for under $10 and some sticky black felt! This stuff is amazing if you haven't tried it! I basically just cut out the spots and laid them out so I could get them placed where I wanted them, and then I peeled the back off and stuck them straight onto the shirt. I wasn't worried about them coming off the shirt afterwards because we got this purple shirt for not much at all, but I'm pleased to say that the dots were removed after and they didn't leave a mark! So, now Aaron has a purple shirt!
Dino has a collar, but instead of Aaron wearing a collar, I took blue ribbon and a large sequin and shaped it more like a medal than a collar. I always try to make Aaron's costumes really easy and not embarrassing, because I appreciate that he is a great sport about dressing up with me!!
All in all, I think it came together! Kaden was so sleepy and not in a smiling mood, but he had a great time at the party and I think he was the cutest little Flinstone!!
|Shop This Post|