It's almost Halloween, can you believe it? I know things may look a little different this year, but one thing is for sure… we can still have fun and dress up! I was thinking back to last years costumes… Aaron, Kaden and I dressed up for school supplies for a Halloween party (See more here). But, on the actual Halloween night it was too cold for Kaden to be an eraser, so we decided he would be warm in his little Carhartt outfit. But, what could he be? We decided to put some "grease" on him and put some tools in his back pocket and call him a mechanic.
Even if you don't have the time or the money to go all out, that is totally fine!! Costumes can be just as fun, if not more fun when you use your creativity! I thought it would be fun to blog some of my favorite last minute Halloween costume ideas.
Think about what you have at home: The Mechanic +The Yoga Instructor. I told you about the Carhartt and how it was practical for our weather. I was looking through Kaden's closet and found his little linen pants and linen shirt. So, with a little posing, Kaden could be a yoga instructor. It's good to just look at a couple things at a time and ask yourself if it reminds you of anything. Maybe you have a shirt that would work for something and you just need to find pants or shoes, that makes it a little easier than just starting from scratch.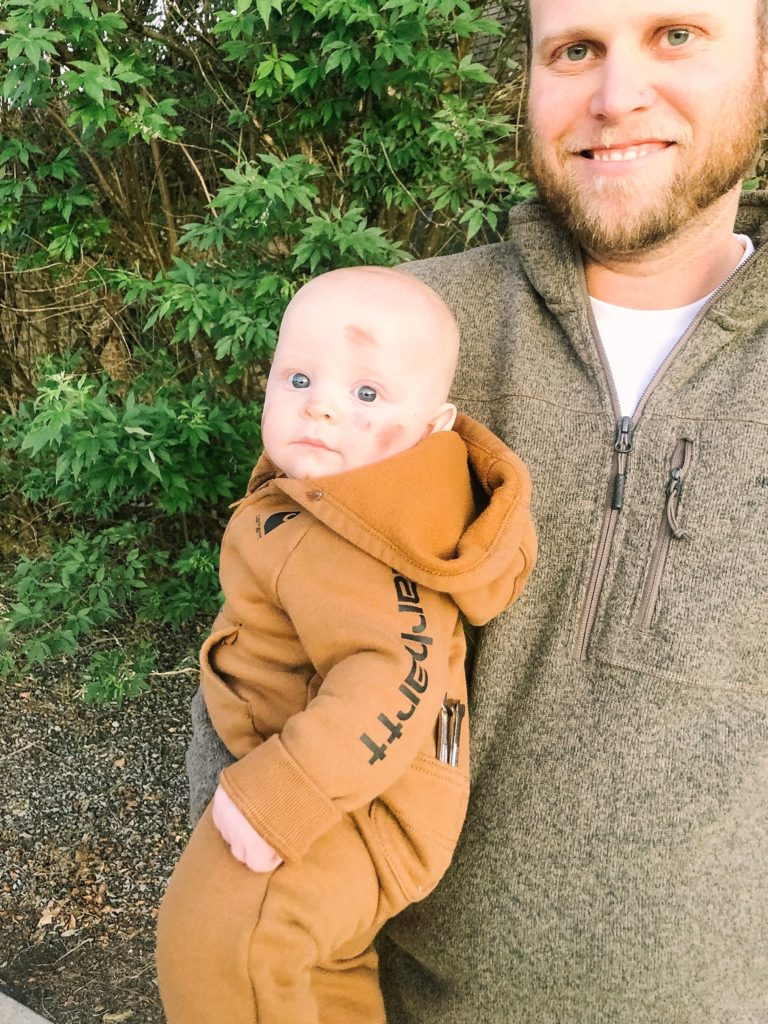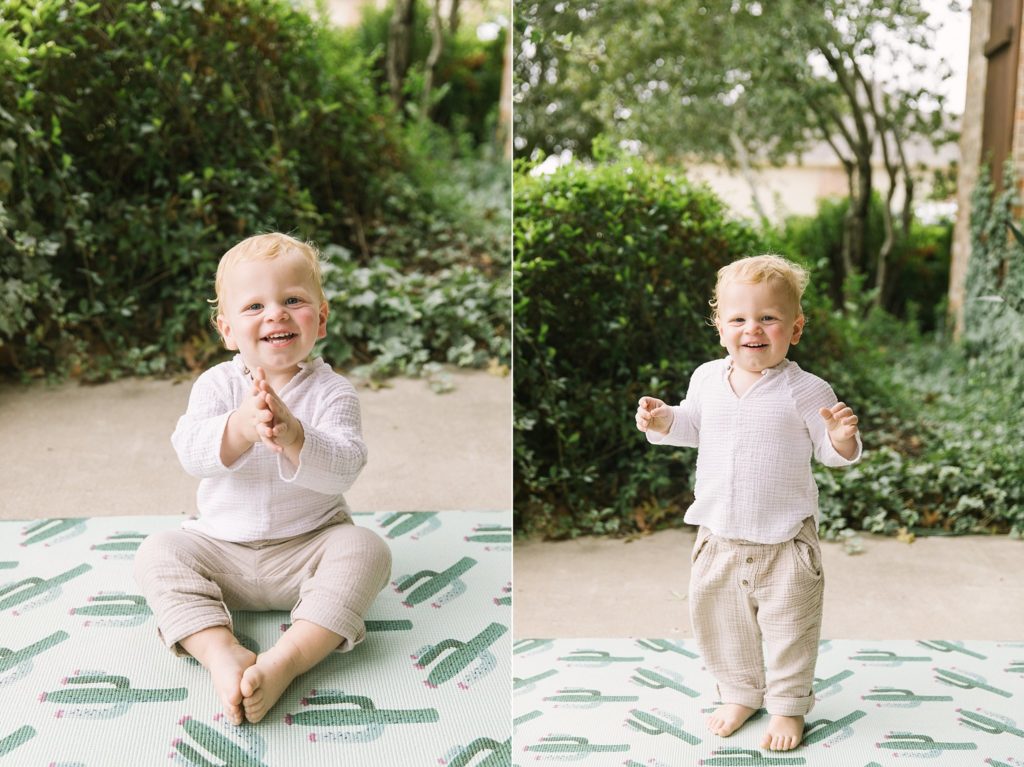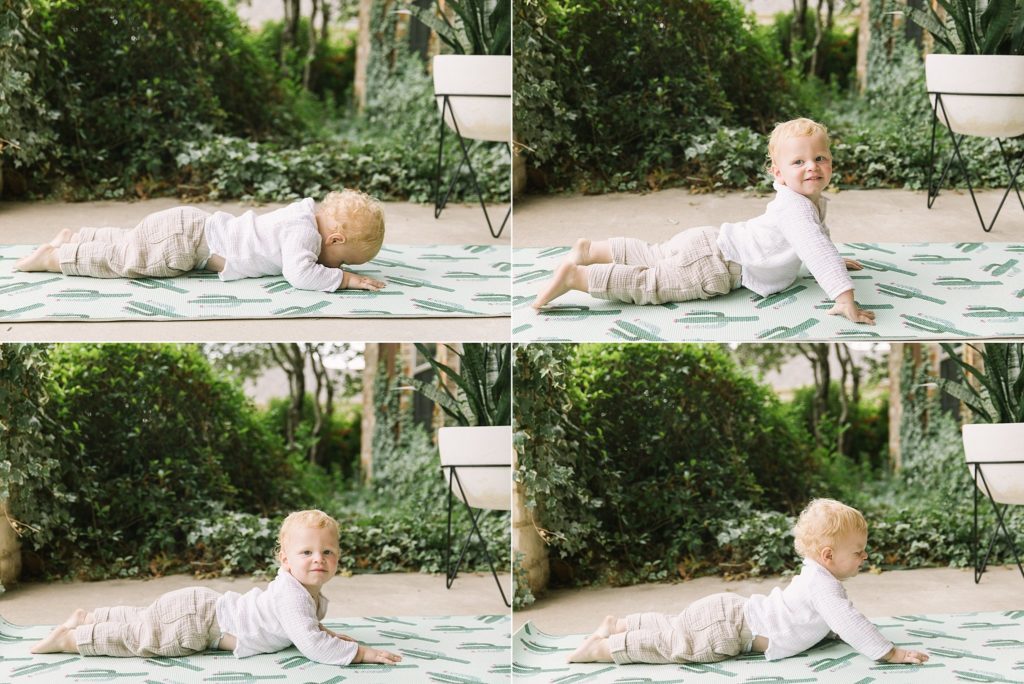 Think about your favorite TV shows and movies: Luke Danes. I LOVE Gilmore Girls and I have been re-watching the seasons (like I usually do every Fall). I was looking through Kaden's closet and saw his plaid. I know it's not quite Luke Danes, but I think you still see it! Luke Danes' outfit choices are probably critiqued the most on the show and it is always plaid and a backwards baseball cap. I happened to have the mug, so I let Kaden hold it for the photo. It really made his day, because I drink my coffee out of this mug almost every morning and never let him near it. Anyways, think about your favorite shows and what the characters wear… how do they stand out? And, how can you do that with what you have?
Think about your props: The Hippie + The Handy Man. Another way to figure out what to be is to think about what kind of props you already have. I have this ukulele that Kaden LOVES to play with, so I thought what could he be. Then, I opened my closet and saw the little poncho and Aaron and I started brainstorming. It also helps to have a brainstorming partner. Kaden also loves wearing his tool belt around, so we took this opportunity to make him a little handy man also. So many of the kids toys can double as costume props, so I bet if you search through your buckets of toys, you will think of something!
Think about your favorite books. Cartoons or illustrations are usually very distinctive, making them an easily recognizable costume. Kaden is obsessed with his book Spooky Pookie, and since he has some orange striped overalls similar to Pookie's orange overalls, I decided to add his yellow shirt and make him a little piggy nose. He thought the nose was hilarious!!
I hope this helps give you things to think about so that you can easily find some fun costumes this year!! I can't wait to see how everyone dresses up! Happy Halloween!