I'm a little behind on my blogging as you can tell. The holidays seemed to get the best of me. With two kids, family in town, and a trip to Breckenridge, we didn't have a second to be bored and It was fabulous!! For December, our book club read the book In a Holidaze by Christina Lauren.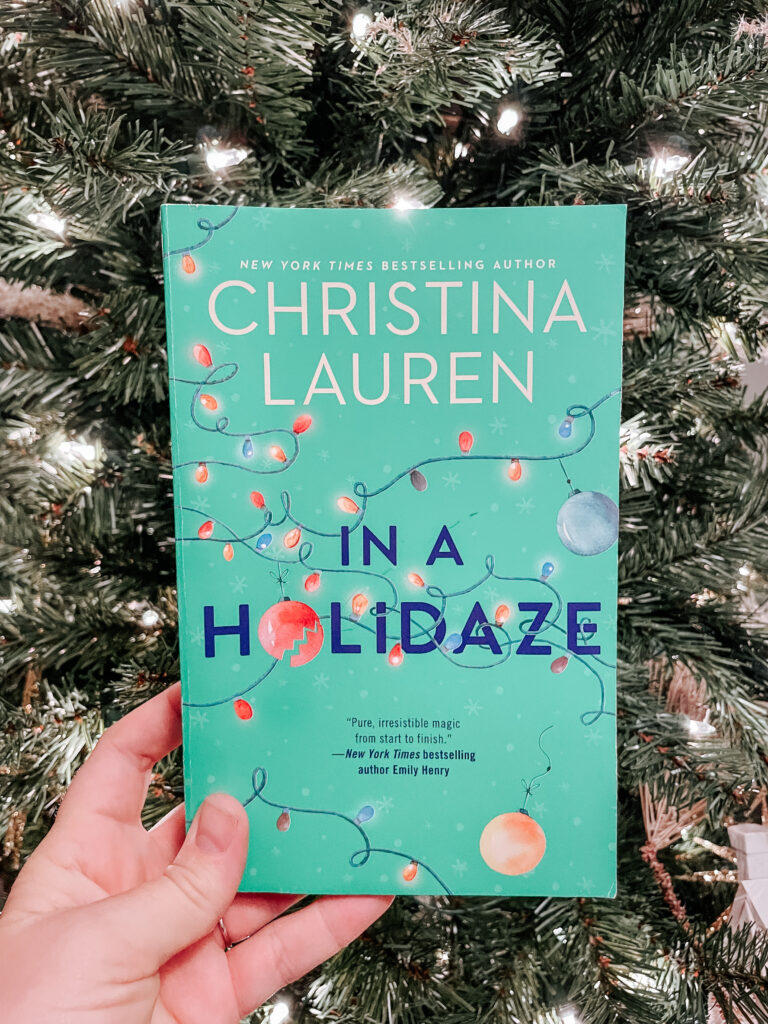 I have never read anything by Christina Lauren before. This novel was really cute in a Hallmark movie kind of way. It was a perfect festive choice for the holiday season and the love story was beautiful! The main character, Maelyn Jones finds herself repeating the same few days over the holidays. The author did an amazing job of letting you read the repeat of days without reading the same highlights of the days. So, you didn't feel like you were rereading anything. I was really impressed by this!
In a Holidaze by Christina Lauren was a feel-good romantic comedy of sorts. I loved It for the most part, but I struggled with some of the story line because It couldn't have actually happened in real life. But, I guess you just need to believe in a little Christmas magic!
Our book club had a very fun time discussing the book and doing our annual Christmas gift exchange. My friend Mackenzie hosted and she put together the cutest table for us to laugh and enjoy each other's company!
I hope you enjoy this read as much as we did. If you liked In a Holidaze you would probably also love One Day in December. If you want to see what we read in October click here. To read September's book, click here.