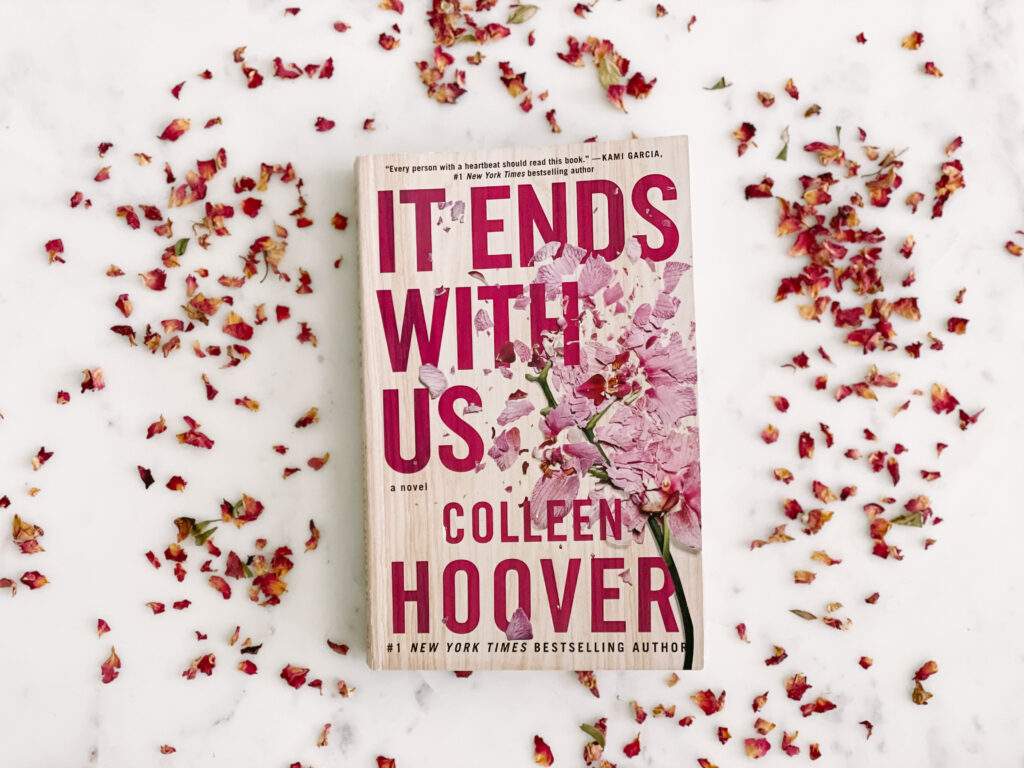 Wow. It Ends With Us was amazing!! I don't remember the last time I read a book this quickly. I simply could not put It down. Book club is back, and this book was the perfect choice to jump back into things! When I finished It Ends With Us, I couldn't help but think not everything is as black and white as It may seem until you experience It yourself.
The Story
I don't even want to say too much about the book because I would hate to give anything away. It Ends With Us follows Lilly as she navigates her new life in Chicago, chasing her dreams and opening a flower shop. She falls in love with a complicated man named Ryle, who wants nothing but a one night stand. As Lilly and Ryle's paths cross and eventually they fall in love with one another, you learn about Lilly's past.
Lilly came from an abusive home and fell in love with a homeless boy in high school. As I'm sure you suspected, her new life in Chicago begins to collide with her high school love and she is faced with so many questions and predicaments.
The Author
Colleen Hoover is an extraordinary writer! I found myself sympathizing with characters in ways I never would have thought possible. She writes in a way that you feel like you are in the story yourself, like you are living the protagonist's life. You can't help but ask yourself what you would do if you found yourself in the same situation.
Like I said earlier, not everything is as black as white as It may seem until you experience It yourself. I hope you pick this one up!
More From Colleen Hoover
If you like this author as much as I do, I suggest reading Verity, also by Colleen Hoover! Leave a comment if you have other favorite Colleen Hoover books I should read!
Click here to read about our last book…