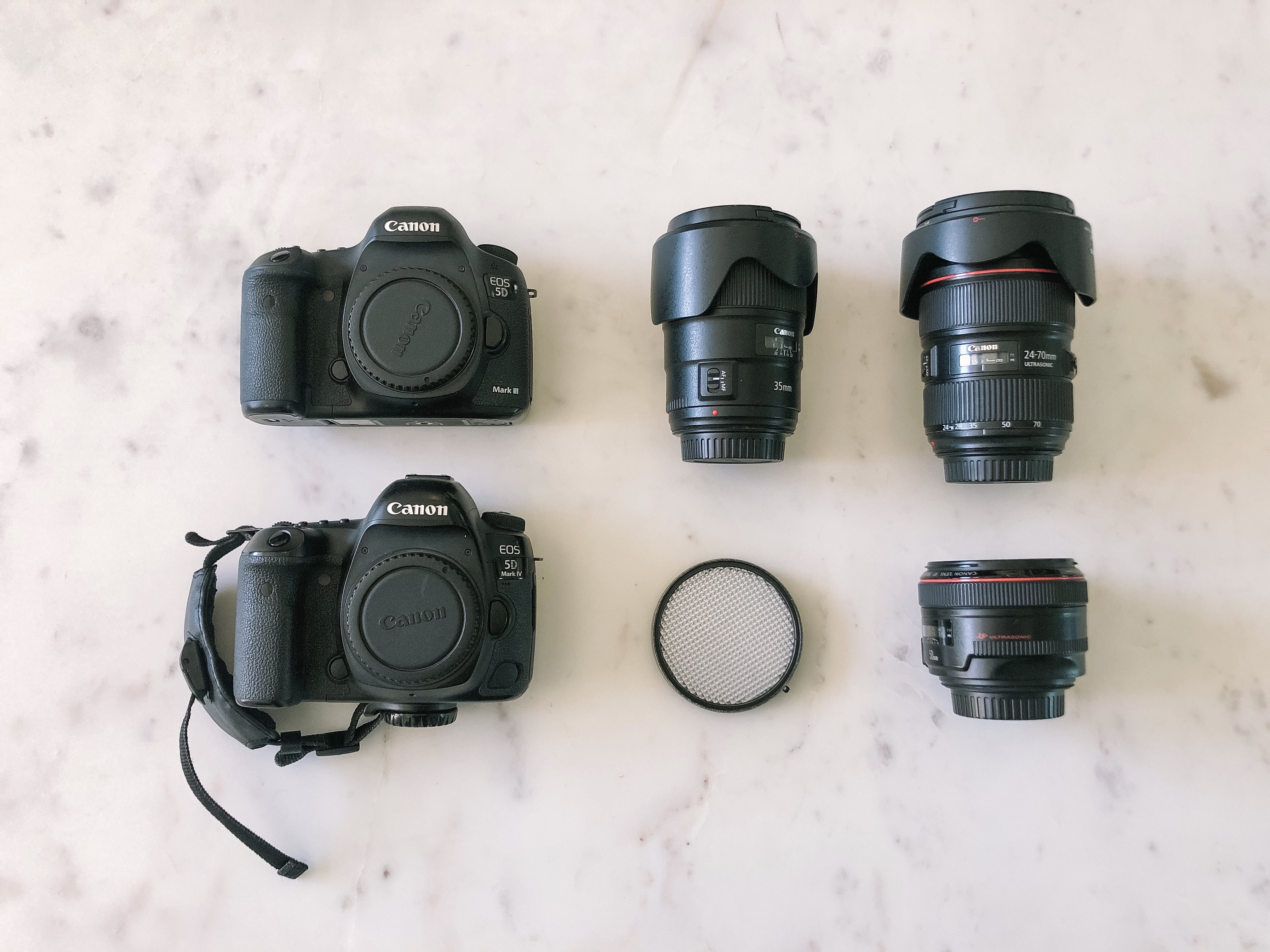 P I N____________________save this for laterI get asked all of the time which camera I recommend. I feel SO honored that people would ask me this question, but I am not a camera expert. I really only know a lot about my cameras, the Canon 5D Mark IV and the Canon 5D Mark III. I think Canon is extremely user friendly! I started on a Canon Rebel and it was so simple and straight forward. It also had all of the capability I needed as a beginner without overwhelming me.
As I have continued to pursue photography, I have enjoyed growing up with Canon. I finally traded up from the Rebel to the Mark II, his name was MARK. I bought him off of some of my near and dear photographer friends and mentors. Then, I eventually realized that doing so many weddings I would need a backup camera that was a little more powerful than my Rebel, so when the Mark III came out, I purchased New and Improved MARK. New and Improved Mark served me well until I finally bought Techy MARK aka the Mark IV. Mark IV really changed my life because he had built-in wi-fi and with everything being so instant, he allowed me to do a same day preview without all of the hassle the other Mark's created. I still now own Mark III and Mark IV. I shoot most often with Mark IV but sometimes I still shoot with my Mark III because I really do love the color in my Mark III.
All this being said, I LOVE shooting with my Canon camera! It has served me well over the years and Canon, the company, has been super helpful and accommodating!
This is the beginning of a series of what is in my camera bag. I will be going through what I pack for different types of shoots in each blog post. Today, I am going to share with you what I have "in my bag" when I'm at home. I have also linked all of my gear in my Amazon shop for you to see. I do buy most of my photo products through B&H photo. They are fabulous and I have never had any issues.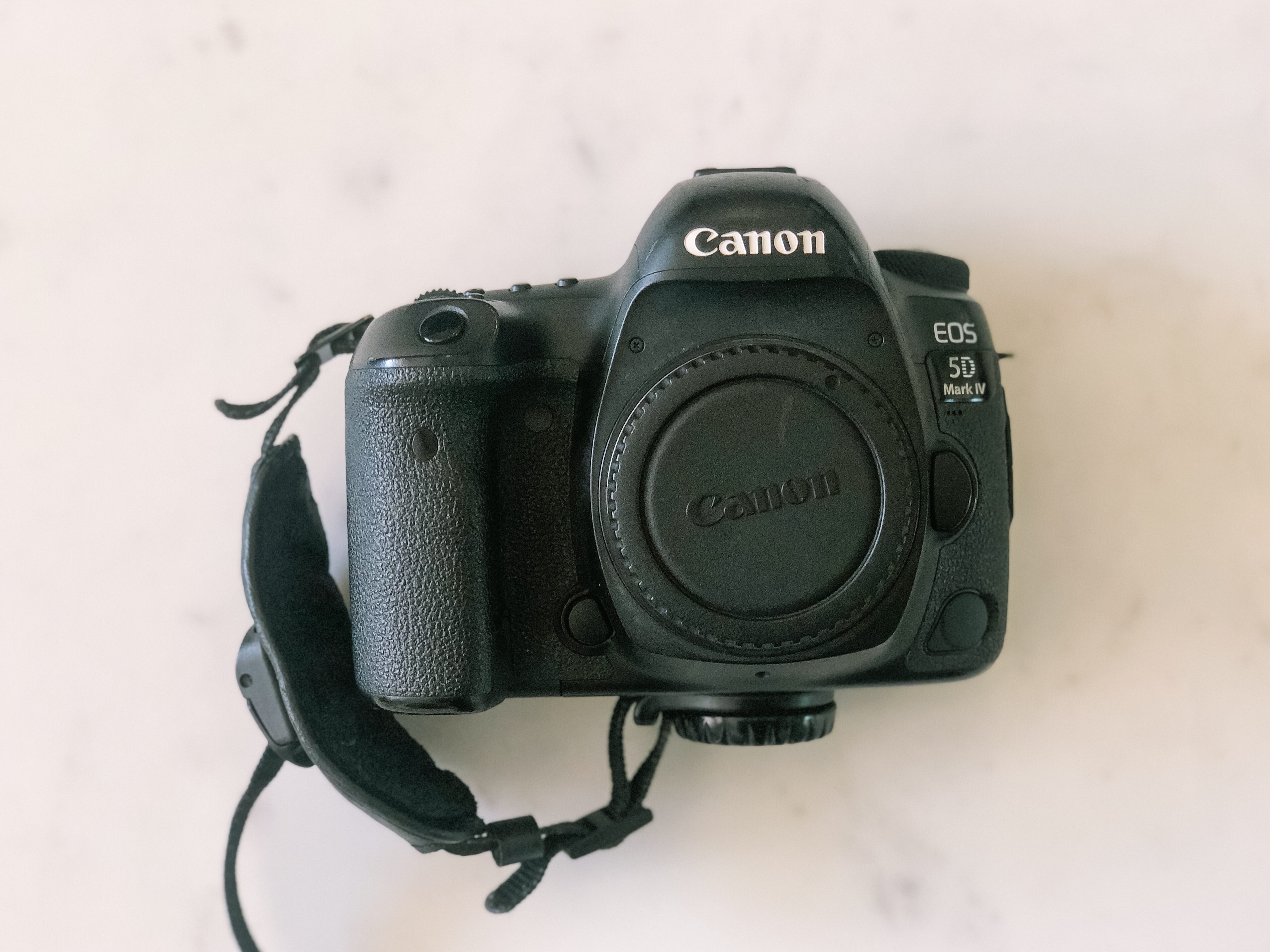 P I N____________________save this for later
Canon 5D Mark IV Sometimes I find that I don't always reach for my big camera because it is associated with my job. I LOVE my job, but on the weekends I just want to be present and it's hard to make myself grab the camera… but I try to remind myself that these are the memories I need to be capturing for myself. Believe it or not, most times I reach for my phone. I started to ask myself why do I do this? And, I figured out that first of all, I almost always have my phone nearby (so it is convenient), and second I don't have to make sure the battery is charged and the card has space (also convenient).
So, the biggest change I have made is that I started leaving my camera sitting out on the counter with a large CF card in it and my go-to at home lens on already. This way, all I have to do is just grab it and go. I don't pack it away in my camera bag, I just leave it on the counter so that it is easily reachable and convenient to use. I leave the same CF card in the camera until I fill it up, I need to access the photos, or I go out on a shoot. If I leave for a shoot I replace it with a blank SD and CF card so I don't misplace my family memories, and I can keep my personal photos separate from my business photos.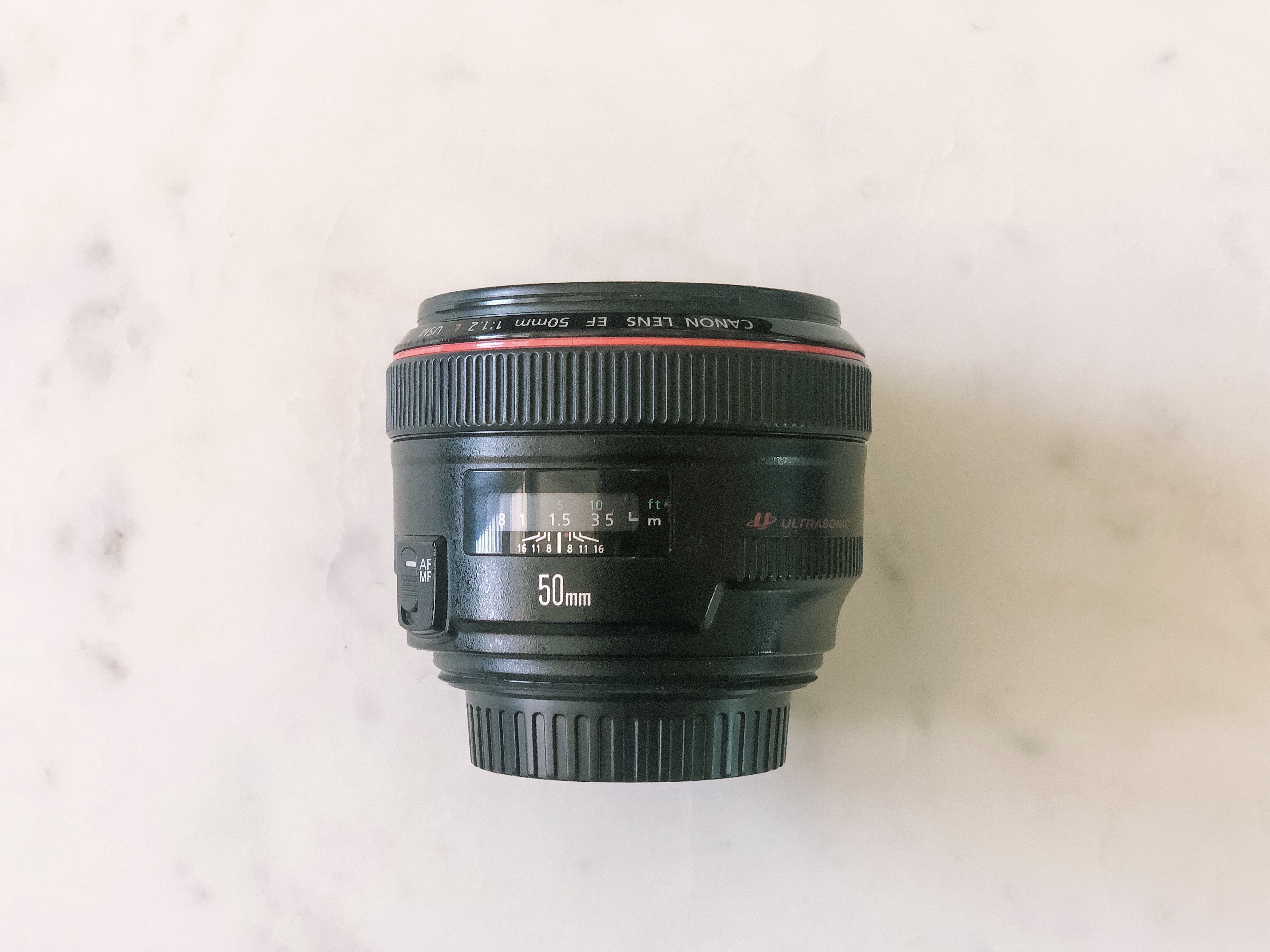 P I N____________________save this for later
Canon 50mm 1.2L This is my FAVORITE lens! It is so beautiful! I love that I can get those pretty photos with blurry backgrounds by using this lens. You can also use it for just about anything. The only downfall is that you have to stand a little further away from your subject to use it. I personally like that it is not a zoom lens, but get ready to move if you have littles because you don't have the luxury of zooming in quickly or pulling back. Because of that, I know a lot of people that prefer to use…
P I N____________________save this for later
Canon 24-70mm 2.8L II This is a fabulous lens if you are wanting a little more flexibility. I don't personally choose this lens because it doesn't go down to 2.0 aperture where I like to shoot, but 2.8 is a really good option if you want to be able to take a tight photo followed by a quick wide photo.
P I N____________________save this for later
Canon 35mm 1.4L II This is another great option for a go-to lens. I LOVE this 35mm because it is right in between the 50mm and the 28-70mm. It's not too tight but also not too wide. It also goes down to 2.0 aperture which I LOVE, so you can get that beautiful blur in the background. However, I personally feel it is a little slow when it focuses and it is a little harder to get a crisp focus. But, I use this lens a LOT! It's great because it almost combines the positives of the other two lenses.
SanDisk SD and CF Cards I love SanDisk! They are the most reliable cards in my opinion. I have these linked in my Amazon shop for you too. The biggest card I buy is usually 64gb and it has been great for me, but you do whatever is best for you.
Expodisk This handy dandy contraption allows you to custom set your color. I used to use it religiously, but now I know how to set my white balance using Kelvin so I don't use it as often. I do, however, recommend this for those of you trying to get your color correct. You know how sometimes a photo looks too yellow or too blue, this guy will solve all of your problems.
I hope you find this helpful! You don't need much to take photos at home. See everything I use linked in my Amazon shop.