Want to know what to do in Scottsdale with kids? As you probably saw, Aaron and I took a trip to Scottsdale to celebrate my friend's birthday and we brought Kaden along to hang out with Nana Bebes and Popo!! My sister flew into town too and made a whole week of It! I didn't personally take Kaden to do all of the fun activities and exploring, but my parents and sister found so many fun things to do with kids in Scottsdale while they had Kaden in their care!
Every parent deserves some time off, but family trips are fun too! I wanted to share some fun things to do in Scottsdale with kids. Here are a few of their favorite finds!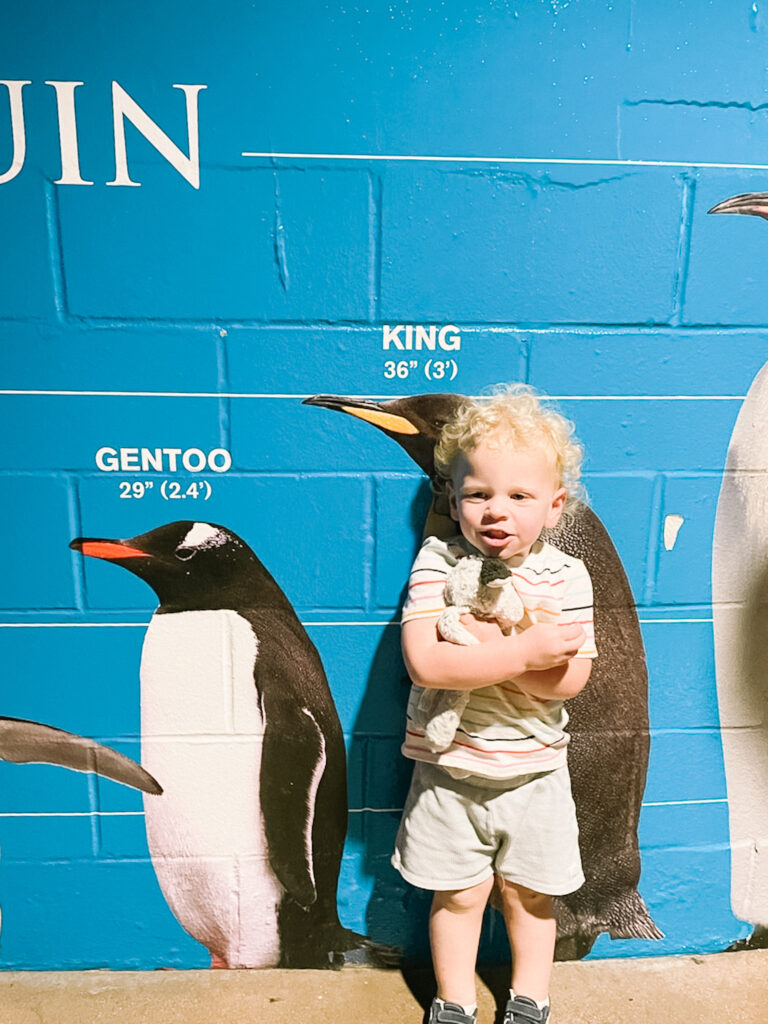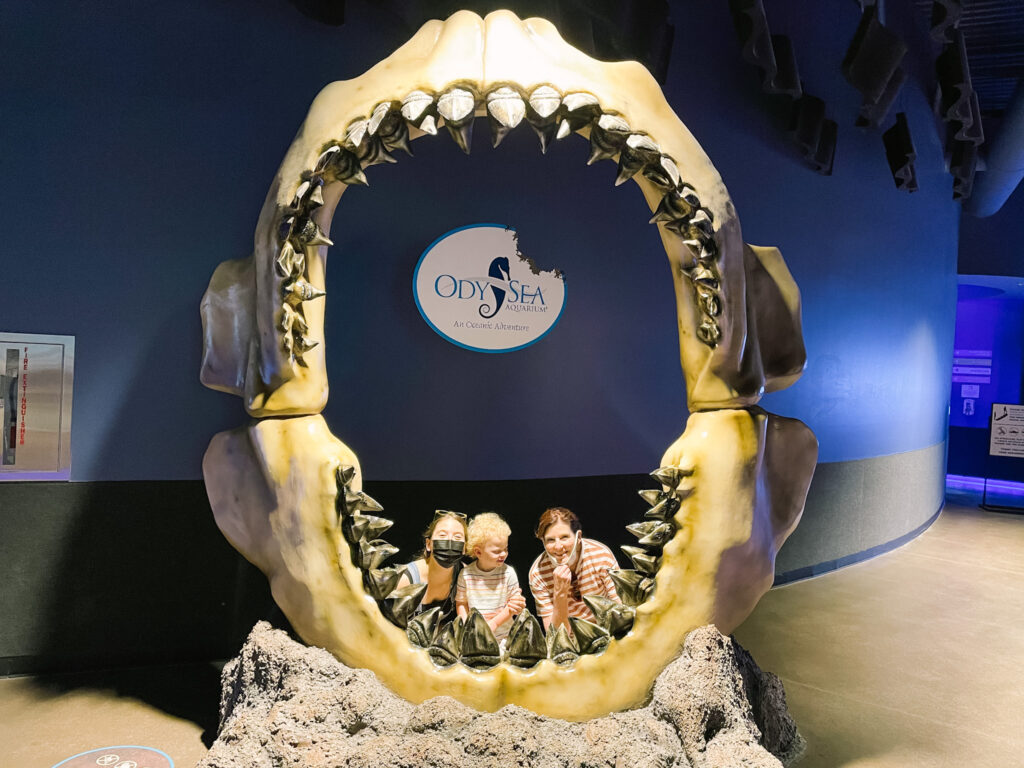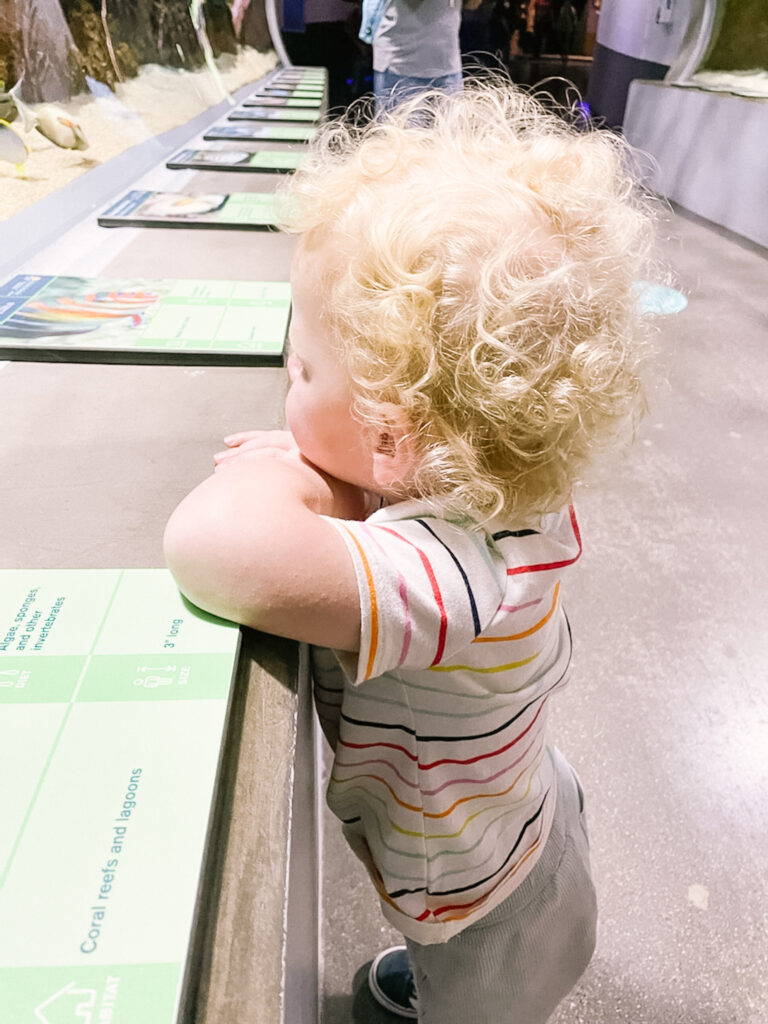 This is a wonderful way to escape the heat and enjoy the beauty of the ocean in the middle of the desert! Kaden had so much fun looking at all of the fish! My parents said he LOVED the penguins, which i've heard is a crowd favorite! I can't wait to go back with him in the future! Mama loves to see the penguins! They are running a special right now if you buy an annual pass (Pays for itself in two visits)! You can get $10 off per person/pass.
There are so many different animals to look at, beautiful displays and interactive activities for kids. It's fun for the whole family!
This park has been a destination since I was a little kid! It's fabulous! Great for a good day outside, on the playground or even playing around on the Wild West themed play areas. But, the best part about this park is the train and the vintage carousel!
Tickets are inexpensive, only $3.00 per person per ride. You can also buy a pack of 8 for $20.00 or an all day pass for $12.
At Christmas, the railroad park decorates the railroad and tunnel. It is so fun to go during the day and even at nighttime to see the lights!
This can get a little warm in the Summer, so just make sure to go in the morning! But, the Phoenix zoo is always a hit!! They also offer membership deals which are fabulous because they always have so many family friendly activities and events. I basically grew up at the zoo! Kaden had a great time seeing all the animals and of course, riding the carousel!
This is a half-day or full day activity and if you get tired, just hop on the safari tram! You will enjoy your ride and see so many beautiful animals!
At Christmas, the Phoenix Zoo puts on quite the phenomenon with Zoo Lights! You won't want to miss It!
Splash Pad Fun
There are little water fountains all over Scottsdale! Kaden and my family visited the Scottsdale Quarter to be a little disappointed that the fountains weren't running quite as quickly as they usually are. However, you can also head to Desert Ridge to play in the water and splash around. It is great relief from that hot Arizona heat!
There are so many amazing resort pools in Phoenix and Scottsdale!! Some have lazy rivers and others have water slides, but there is something for everyone! You can typically pay for a day pass to the pool (some rules are different due to COVID) but It is worth checking on Resortpass.com! You may find a hidden gem!
No matter what you do, you will have fun because you are together!! But, I thought I would share a few ideas in case you are planning your next family trip out to the Phoenix/Scottsdale Area!