I first heard about Crumbl Cookies from my sister after she visited my parents in Arizona. And, since then I have seen people posting about it all over the place! Who doesn't love a good cookie?? I for one, love to find a great cookie! It was last time that we were in Houston that we tried Milk & Cookies and I stand by that STILL being the BEST chocolate chip cookie I have ever tried!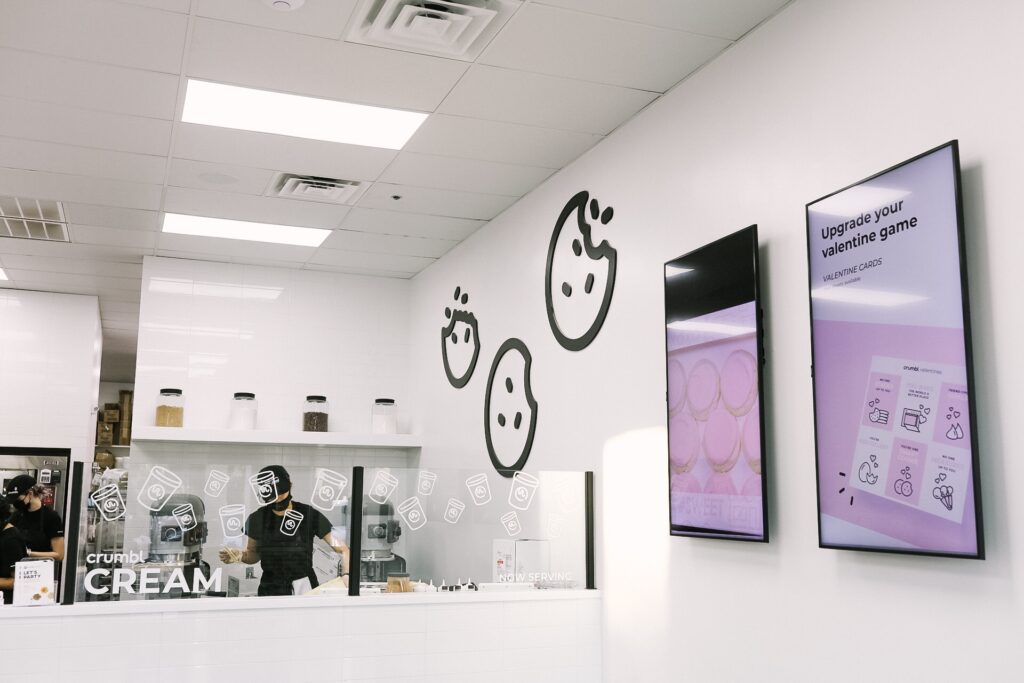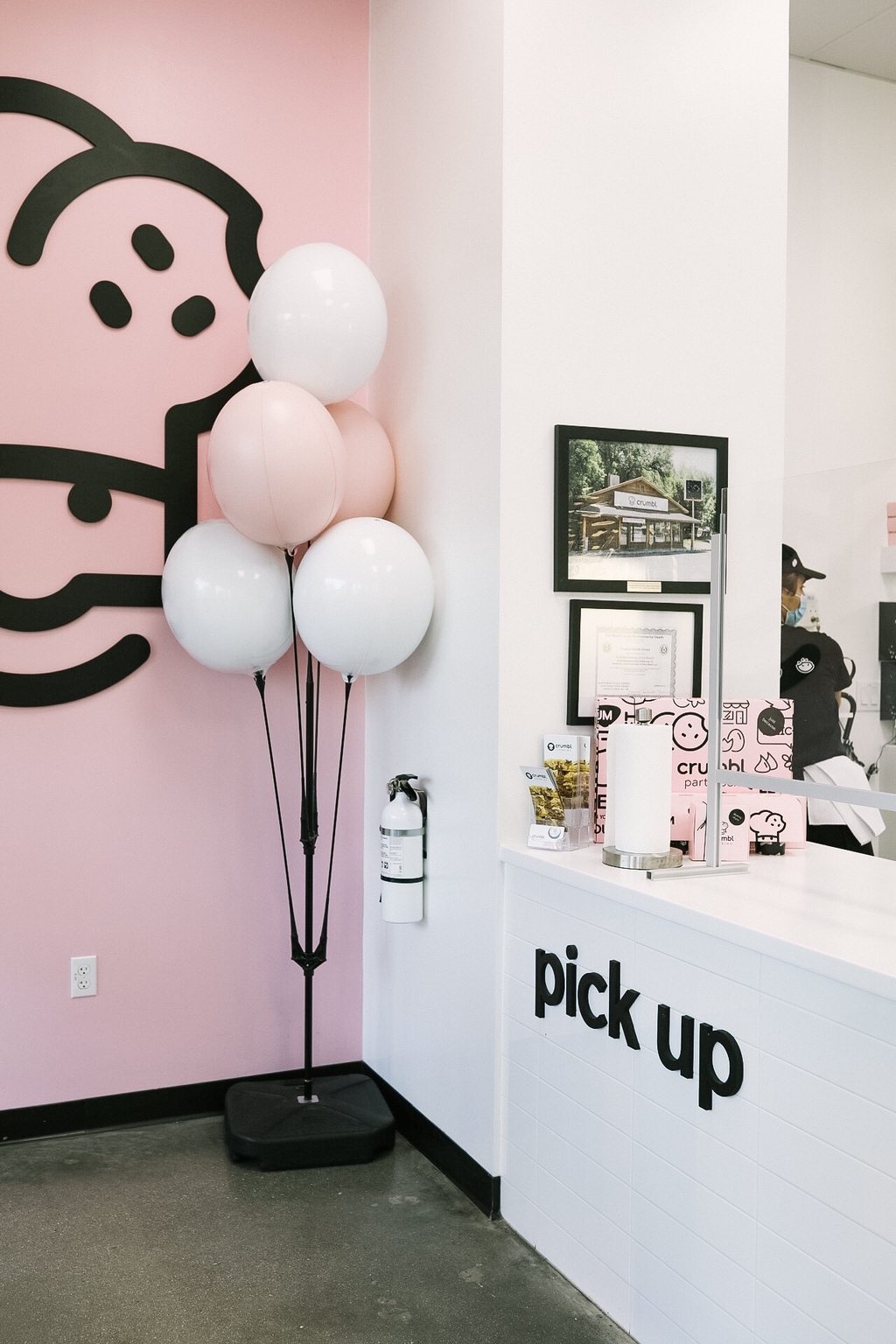 What is Crumbl? How do you order?
However, Crumbl Cookies brings it's own amazing cookies to the table and they shouldn't be overlooked!! When you walk into the store, it is adorable!! I'm obviously partial to the pink that colors the walls. When you enter the store, you order from an iPad or stand in line to order at the counter. You choose between one, four or a dozen cookies that come beautiful wrapped in a pink box. I decided to purchase the pack of four cookies because I had to try a few of the flavors!! How could I have ordered just one cookie?? These babies had a hard enough time sharing as it was. Make sure you order plenty of cookies!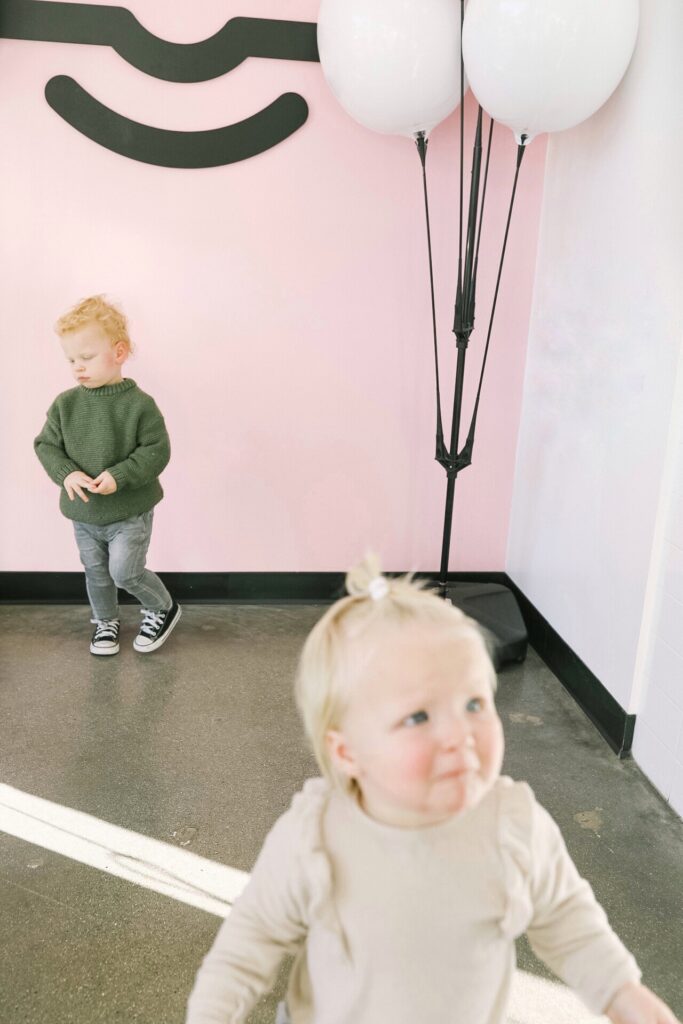 The Cookies
The Circus Animal was my favorite cookie out of the four that I tried! It is a sugar cookie with rainbow sprinkles, topped with melted white chocolate and an animal cookie. It is seriously the best cookie I have had for a long time! I wish I had gotten three of those!
I also LOVED the churro cookie!! Oh my goodness, that churro cookie is the perfect mix of cinnamon and sugar. It was so tasty and delicious! I have not ever had a cookie like it! I also got a chocolate chip cookie. It was so large and thick and the perfect amount of melty chocolate chips. The only cookie I ordered that I wouldn't order again was the sugar cookie with pink icing. While it was very pretty, it was just too sweet and rich for me. It was delicious but I could only eat like one bite a day. Which I guess could be a good thing!
I am so glad we adventured to Crumbl Cookies. It was only a twenty minute drive from where we were staying and it was well worth it! It was so cute, so fun and delicious cookies that we got to enjoy for days!
The Kiddos
Kaden and Ivy loved getting out of the house for a bit. We took the cookies outside and sat in the bed of the truck to eat them. The kids devoured them! It is a great family friendly outing for a delicious treat!
Make sure you order multiple cookies so you can try all of the amazing flavors! You will not be disappointed. Click here to find a Crumbl Cookies near you.