Not too long ago I asked on my stories for questions you would like me to answer about photography or life in general, and the first question was "Which lens if your favorite for taking outdoor photos?" Since I am a natural light photographer, I take most of my photos outside, so I wanted to share my favorite, can't live without it, lens.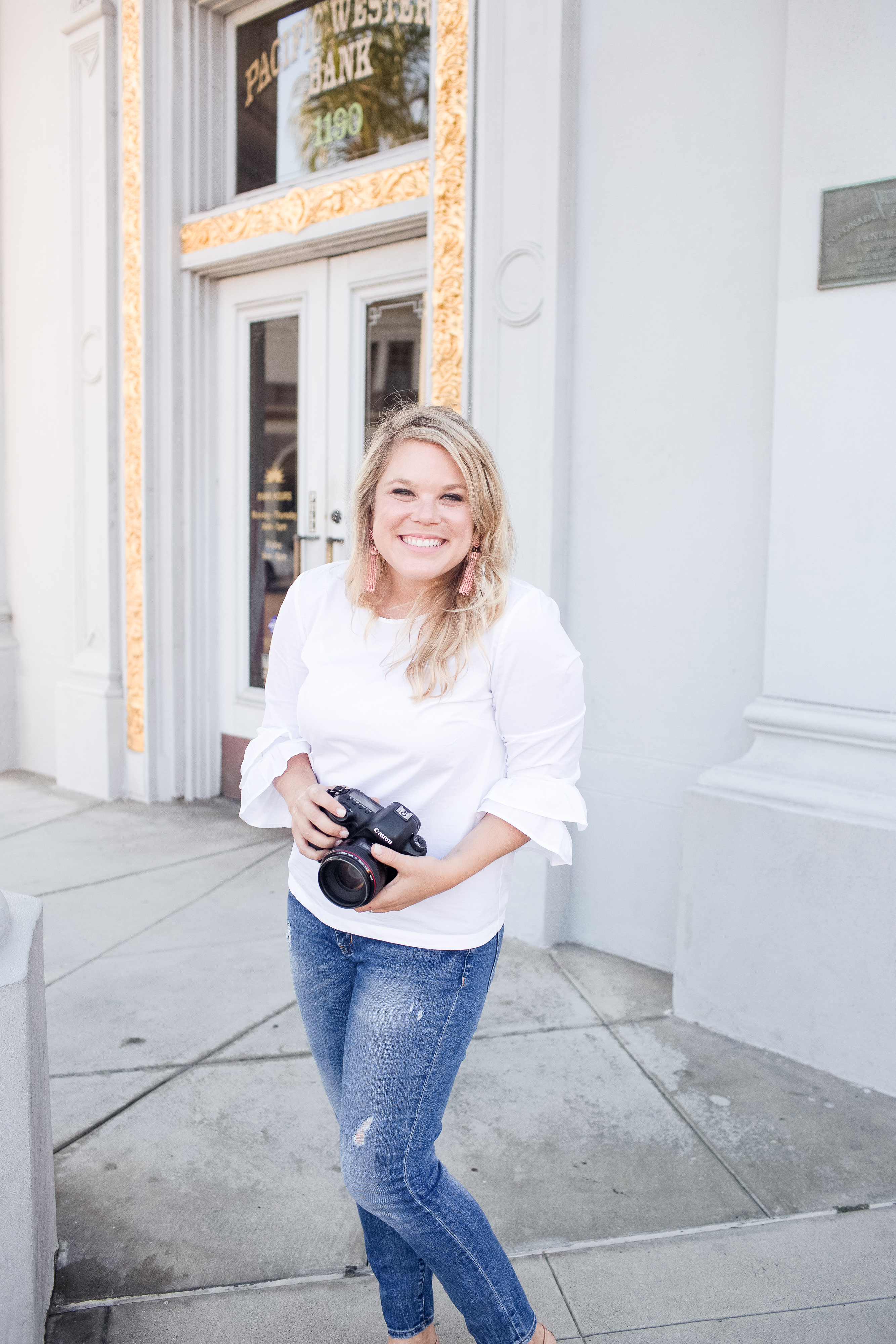 P I N____________________save this for later
A couple weeks ago I had a session and realized that I had left this lens in my friend's car the night before from our wedding. (Can I use pregnancy brain as an excuse?) Anyways, I just couldn't imagine the idea of me having an entire shoot without this lens so I actually borrowed it from another photog friend! That's how much I love it! 
So, Meg, which lens is it? My personal favorite is the Canon 50mm 1.2 lens. This lens is a fixed lens (it doesn't zoom) so if it is your only lens it may have some limitations, but the reason I love it so much is because it is small, easy to carry, and it has a really low aperture.
You probably know this, but aperture is the opening in the lens that allows light into the camera. So, what makes the 50mm so great is that the aperture goes low (1.2), allowing more light into the camera. This not only allows you to photograph in darker areas more easily, but it also creates more bokeh. Bokeh literally means "blur". When you take a photo of a person and the background is blurred… that is called bokeh (think portrait mode on your iPhone).
My style is light and airy, so this lens makes it easier to obtain this style in camera. I also love bokeh in my images so having a low aperture is important to me. I hope this was helpful! Please let me know if you have any more questions you would like me to answer for you on the blog! Just leave your questions in the comments below.