Kaden's Easter basket is finally ordered and on it's way!! I had so much fun finding things last year for his first basket, and this year it was even more fun for me!! He's a little older so I know he will really enjoy all of the things in his basket. Last year, I gave him a few books and a lot of egg shaped toys, which you can see here. However, this year I tried to keep it to things he needs so I'm not spending extra money.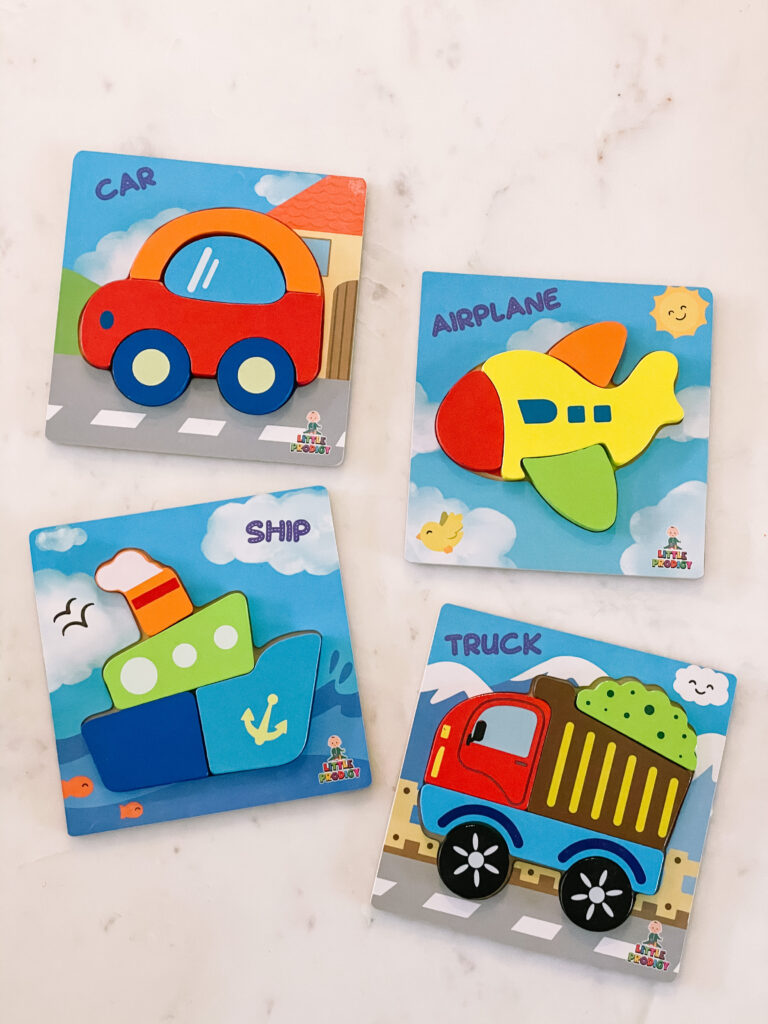 Toys
Kaden has toys for days, so I didn't get any toys for this year's Easter basket, but I did link a few of his favorite Spring toys that would be great for any Easter basket. The little flower stacking toys are a huge hit and he will sit and play with them forever. He loves his gardening tools that I found at Home Goods as well! I linked them through Amazon for you, but they are great for helping in the garden all Spring and Summer.
I did order him a little boy bunny wand. Kaden loves holding sticks! He seems to almost always have one in his hand, so I thought he would love carrying around this boy bunny wand from Etsy! I found these mini Spring puzzles on Amazon, too, that I thought he would like. He's just started being interested in puzzles and we only have one at the house. So, we will see!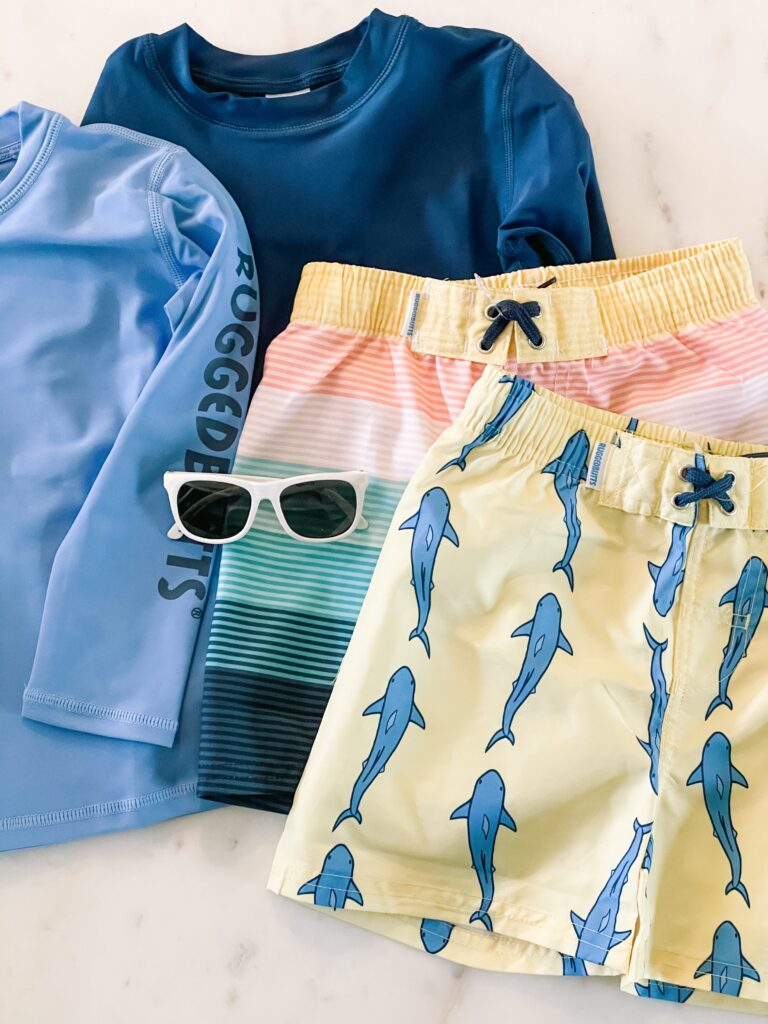 Swim
I was with some friends of mine and we were discussing Easter basket ideas, when one mom suggested swimsuits! What an amazing idea! We are just about to head into pool weather and Kaden needs new suits, so I found a few of my favorites from Rugged Butts and a few from Target! I also splurged on one pair of sunglasses that I thought he would use this Summer… white, to go with anything! You could also get a puddle jumper or goggles, pool toys, etc. I kept it simple with swimsuits and rash guards.
Books
As an ex-teacher, you know I love books. Finding good books for the season for Kaden to read, is one of my favorite things to do. If I can, I check them out at the library first to see which ones I love and we can't live without. I tagged a few of the books I found for Kaden's Easter basket here, but I also recently shared some of my favorite Spring books for kids in its own blog post (click here to read).
I was the most excited about adding the Jesus Calling devotional for Little Ones. It's perfect for his age and every morning we sit on the couch and read my one minute devotions out loud. It seemed like it would be fun to read mine and then read his so he gets something for him too. It's such a special time for us. He drinks his milk, I have my coffee and we snuggle and read our devotions together. I can't wait for him to enjoy this little devotional.
Cups
I don't know about your kids, but mine loves a straw! He always wants to drink out of my straw. A tumbler or something like that would be cute for his basket, I thought, but then I came across these adorable little insulated cups with wide straws and thought they would be perfect for the Summer and great for our smoothies. We have smoothies a lot! Kaden calls it juice and he sucks them down, but they spill often. So, this seemed like the perfect fix! It's a little knock-off Yeti for our toddler. He's going to LOVE them!
Eggs
It's fun to put a couple plastic eggs in the basket, especially because Kaden loves the challenge of putting things together and taking them apart. I didn't put candy in there this year, just because he doesn't really know the difference, so instead I filled them with fruit snacks and cheddar bunnies. He will be so happy!
Baskets
I linked a couple cute baskets, but I just chose a basket I've had laying around for years. It's cute and I'm just adding a little white paper grass to it and filling it with all the goodies. He will be so excited to see it!