This month I've been a little preoccupied as we have welcomed a new member to our family. I didn't quite have time to finish this book, however, I got about a quarter into the story line and knew I wanted to keep reading! Last night we had a great discussion about Egyptian culture and women in power. From what I gathered, Daughter of the Gods: A Novel of Ancient Egypt, is a great story about a strong female lead set in Ancient Egypt. The author, Stephanie Thornton, did a lot of research about real historical characters and Egyptian traditions and gods. She used this to write a story that feels modern in its own way.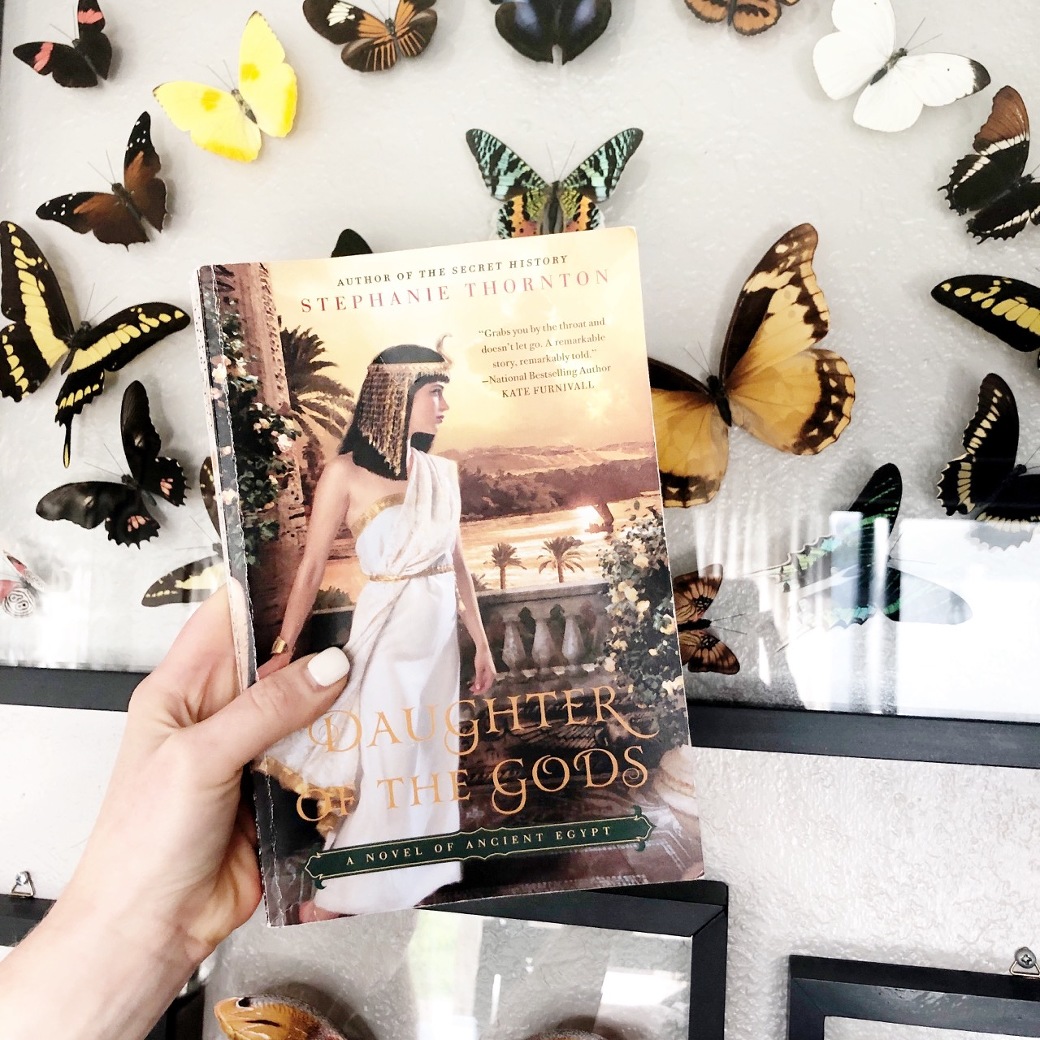 P I N____________________save this for later
Here's the synopsis from the back of the book…
Egypt, 1400s BC. The pharaoh's pampered second daughter, lively, intelligent Hatshepsut, delights in racing her chariot through the marketplace and testing her archery skills in the Nile's marshlands. But the death of her elder sister, Neferubity, in a gruesome accident arising from Hatshepsut's games forces her to confront her guilt…and sets her on a profoundly changed course.
Hatshepsut enters a loveless marriage with her half brother, Thut, to secure his claim to the Isis Throne and produce a male heir. But it is another of Thut's wives, the commoner Aset, who bears him a son, while Hatshepsut develops a searing attraction for his brilliant adviser Senenmut. And when Thut suddenly dies, Hatshepsut becomes de facto ruler, as regent to her two-year-old nephew.
Once, Hatshepsut anticipated being free to live and love as she chose. Now she must put Egypt first. Ever daring, she will lead a vast army and build great temples, but always she will be torn between the demands of leadership and the desires of her heart. And even as she makes her boldest move of all, her enemies will plot her downfall….
Lauren chose our book club pick this month, so I'm going to let her answer a few questions for you.
How did you decide to choose Daughter of the Gods for your book club pick? I love historical fiction, especially about ancient Egypt! I just googled books based around that and this one had great reviews!
Did you identify with any of the characters? If so, who? Hatshepsut
What is it about Hatshepsut that makes you want to root for her throughout the book? I love her spunk, and I related to her tomboy adventurous side! I'm not going to lie, it also helps that she's a woman. I love when women are viewed as strong individuals. 
What are your final thoughts about the book? Did you enjoy it as much as you thought you would? Share anything else with us. It tugged on my emotional strings a lot more than I was expecting, but I loved it. I also loved how much it showed the original role a woman played in ancient Egypt, especially a queen… and the fact that she overcame that and became Pharaoh and that the people loved her, made me want to be just as courageous and empowered as she was.
Our Book Club Rating is…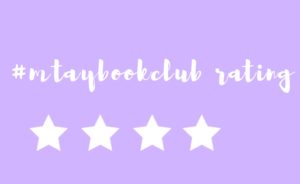 P I N____________________save this for later