Sadly, in the middle of July I decided to postpone book club meetings. We have been meeting via zoom since the beginning of the quarantine, but it just isn't the same. So many of us are meeting for work over zoom and it's getting to be so much screen time. Plus, this book was too good to not host in person!!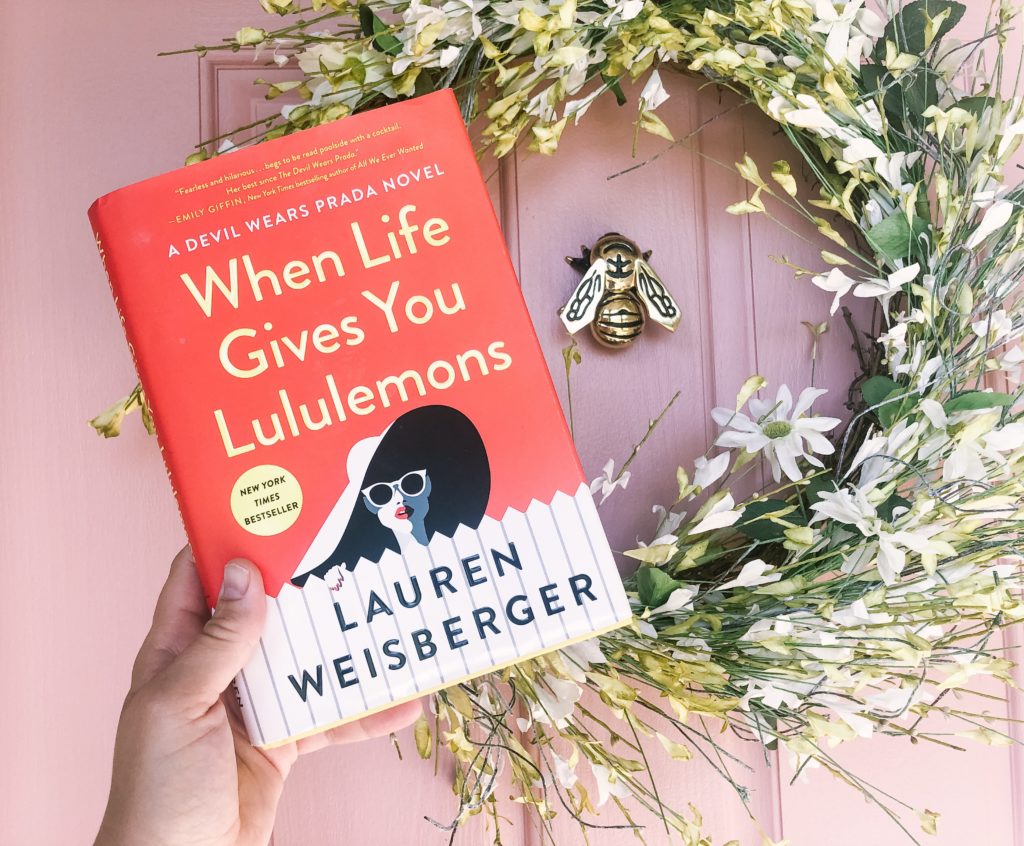 In July, our #mtaybookclub read When Life Gives you Lululemons by Lauren Wiseburger. This was my choice and I stand by it! I LOVE The Devil Wears Prada and basically every other book Lauren Wiseburger has written, so I just had to read this! I raed every book she releases, but even if I didn't, the title would have grabbed me! I thought it was so clever and catchy! I had to know more.
This book was wonderful! Lauren Wiseburger never disappoints me! She has just enough scandal, the perfect amount of intrigue and the perfect amount of chic lit to create the best escape from reality. That's why I read anyways. I read to escape to another reality. Lauren's book are just so easy to get wrapped up in and forget any troubles you may have.
In When Life Gives You Lululemons, you find yourself rooting for all three women. Each woman is strong in their own way, fighting their own battles, yet the overall story is laced with humor throughout! It's a fun read!
This book follows Emily Charlton from The Devil Wears Prada after her days at Runway. She is a publicist watching her career unravel. Karolina Hartwell is arrested for driving her son and his friends while under the influence, but the public doesn't know the full story. And, Miriam is terrified that her husband is keeping something from her. These three friends reunite in the suburbs and help each other, not always with the most tact or class.
This is the perfect poolside read! It is funny, wildly entertaining, and the perfect amount of spice. The contrast of the city life and the suburbs really gave me a tickle because it has so much truth behind it. Don't wait another second… grab your copy of When Life Gives You Lululemons and let me know what you think!
| Shop This Post |