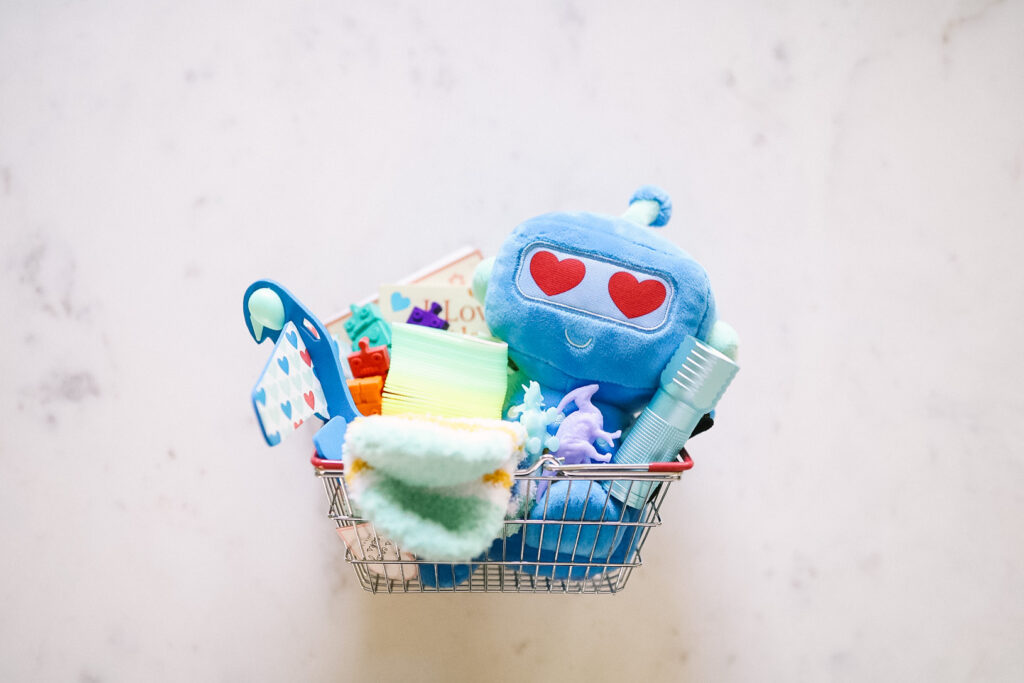 When I was little, my mom would give my sister and a little Valentine's gift basket. It was usually socks and some candy and then in later years, jewelry. It was always so fun to get a little something. So, I wanted to carry this little tradition on with the K man!
Finding the Perfect Basket
I found this adorable little wire shopping basket to put everything in which I was so proud of!! One, because it's so cute and two, because Kaden loves shopping carts and baskets. He walks all over the house with baskets on his arm! So, I knew he would love this and it would be the perfect start for his Valentine's gift basket.
Searching for the Baubles
Most of my findings are from the Target Dollar bins. I found a foam airplane (Kaden has been super into planes), a blue stuffed animal robot with heart eyes (he is just getting into stuffed animals). I thought the robot was a good little stuffy for a boy! It's sometimes hard to find Valentine's items for a little boy, but this was perfect! Also in the dollar bins, I found the blue flashlight (he loves flashlights), the mini coloring book, and the robot crayons! I also found a pair of blue fuzzy socks and a heart shaped slinky.
Adding the Finishing Touches
While in Target, I also found the book "I love you Little Pookie". Kaden is obsessed with Spookie Pookie, so I thought he might enjoy the Valentine's version! I will encourage reading any chance I get, especially because he loves books right now!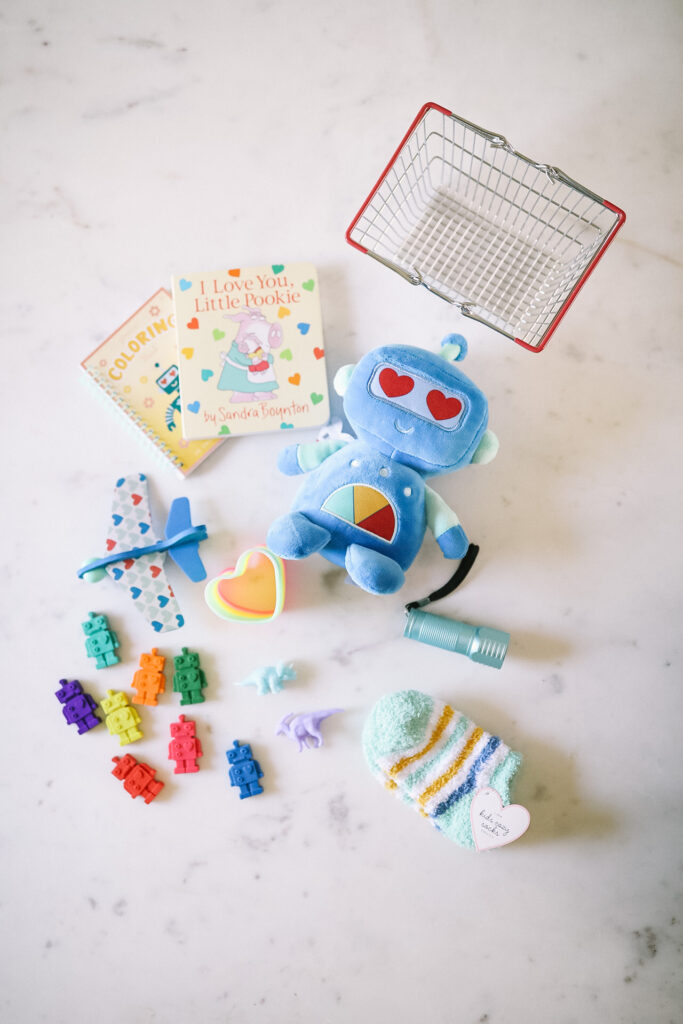 I had the little dinos already, so I just added them to the basket. There are so many inexpensive ways to throw together a little Valentine basket, whether it's for a little boy or a little girl! I hope you enjoyed!
I will try to link most of the products I found below!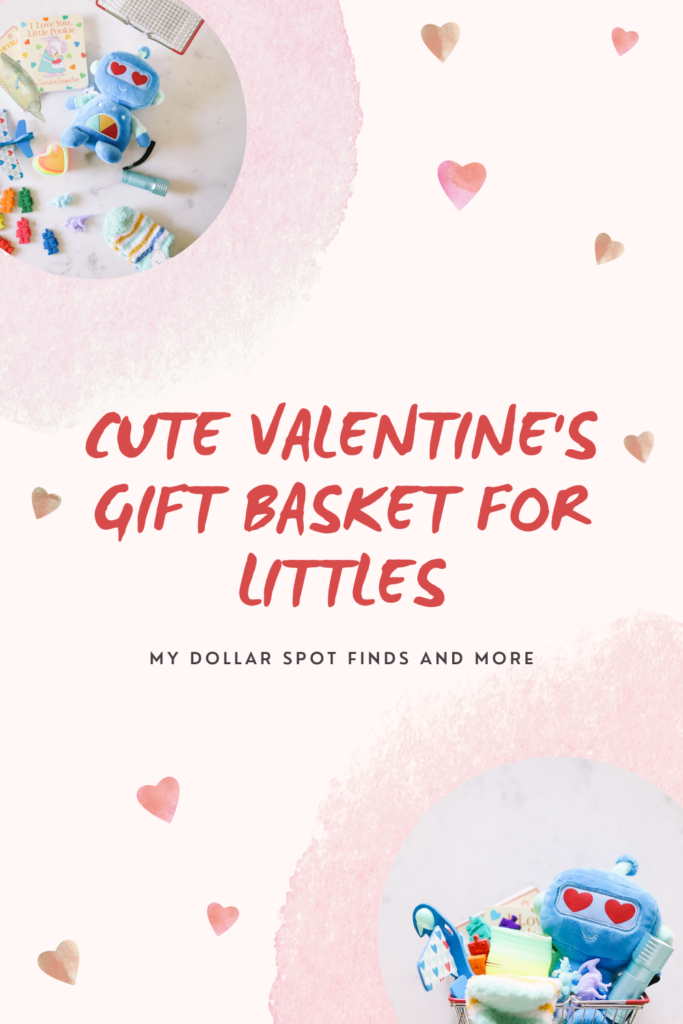 | Shop This Post |