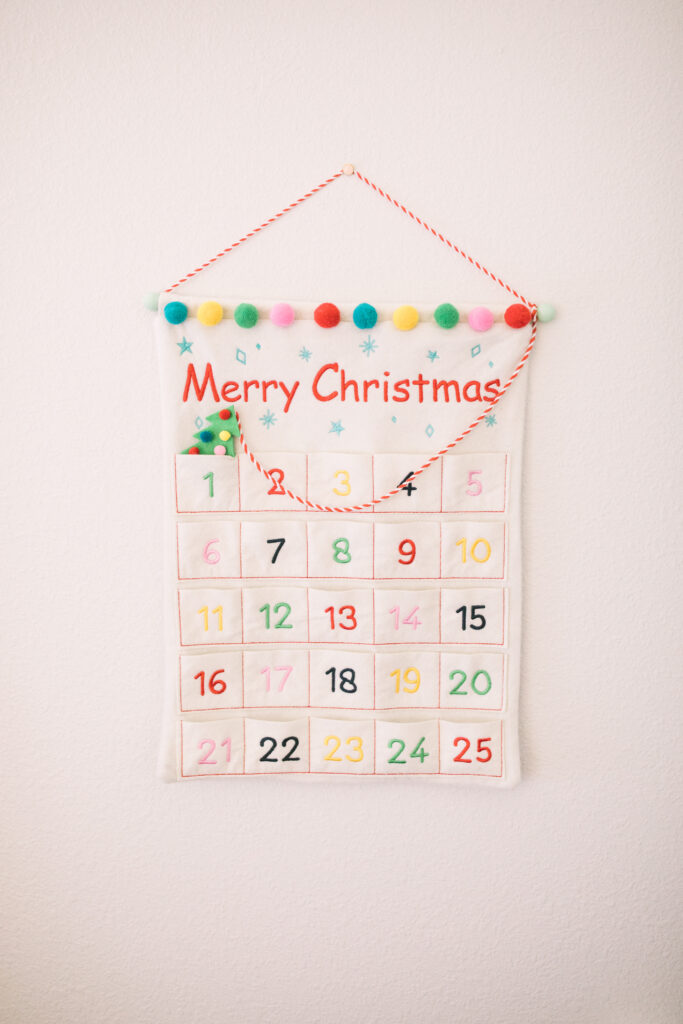 It's so exciting that this year is the first Christmas Kaden is really interacting and taking in everything around him. We have been enjoying looking at lights and watching Christmas movies together as a family, and seeing his face as he experiences everything for the first time is so wonderful!
When I was little, my parents would get us those cardboard advent calendars that you get to open every day and I LOVED it! While searching for a Christmas tree, I came across an adorable advent calendar with pockets and I decided to snag It for Kaden! It's perfect because you can change It up every year!
I wanted to share what I put in our calendar in case anyone is looking for ideas. The best part is that I was able to use things we already had around the house.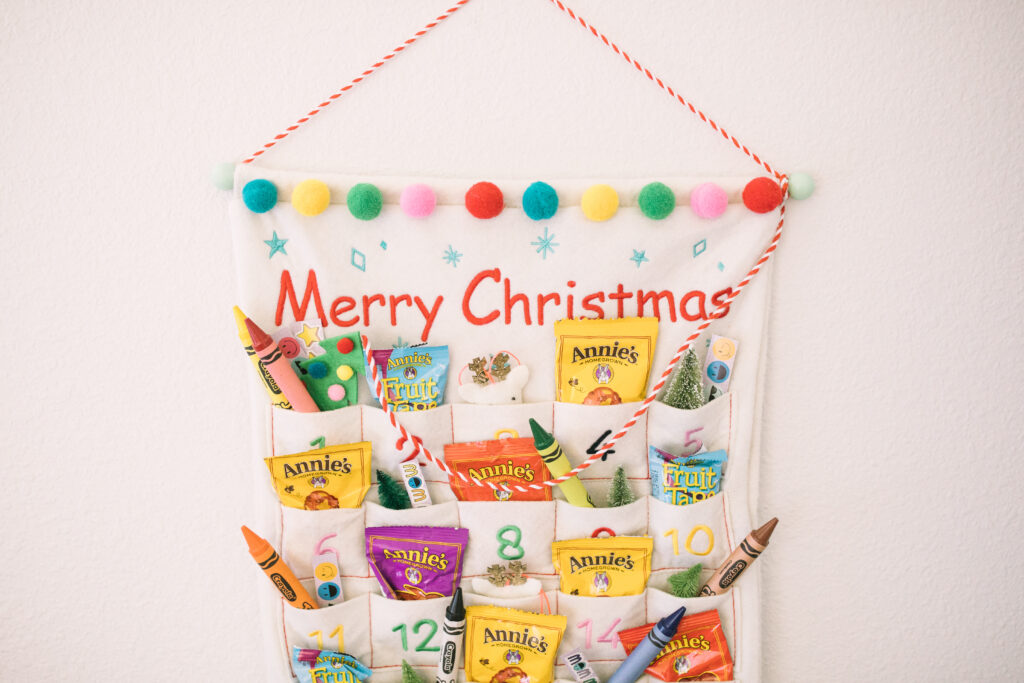 Healthy Snacks Kaden loves all of the Annie's fruit snacks and fruit roll ups and we had a bunch in the pantry so I scattered those throughout the calendar.
Jumbo Crayons Kaden is just starting to enjoy coloring, so I put a few jumbo crayons in the pockets.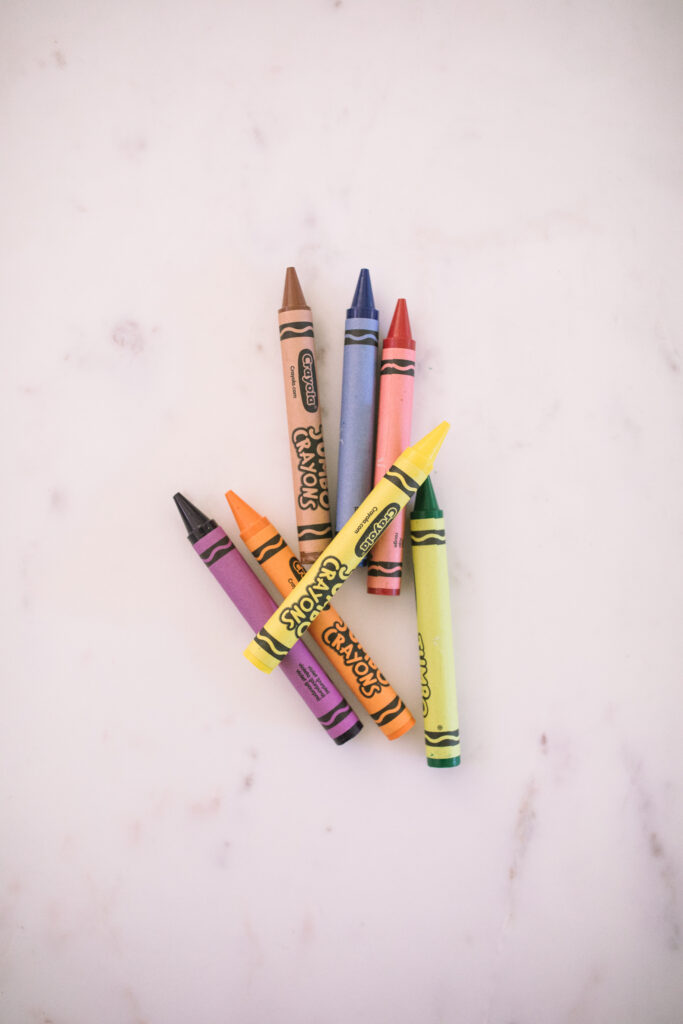 Stickers I have so many random stickers because he loves putting them on everything and anything, so I just cut the stickers into little strips that could easily fit into the pockets.
Tiny Trinkets I didn't want to use anything that could be a choking hazard, but I did have some tiny Christmas trees that I put in some of the pockets with crayons or stickers.
Felt Ornaments Kaden is just starting to gather ornaments for his tree, so I thought It would be fun to add a few ornaments for him. I sell these little felt ornaments at Meggie Taylor Boutique, so I just added some of those.
Oils. Kaden loves his Gentle Baby oil and we diffuse It in his room a lot, and my Young Living order had just come in, so I put one bottle in day 25 for him with stickers and a tree.
I think It turned out pretty cute and I can't wait to show Kaden when he gets home from Mother's Day Out! He's going to love It!
| Shop This Post |