I know Easter is soooo soon, but I wanted to share some Easter basket ideas anyways! Click here to see my post from last year! This year, I tried to shop small and found most of our goodies at Flying Ryno in Downtown Rockwall!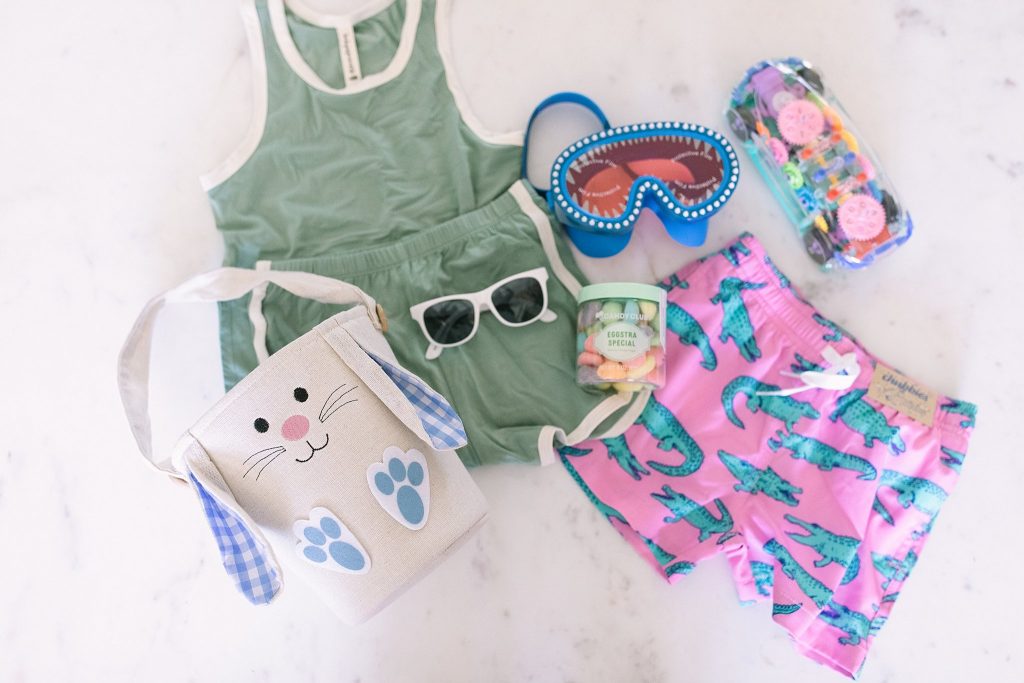 Swim
I love to get the kids swim stuff for their baskets because they usually need some for the Summer, and It can be really fun! I grabbed these awesome shark goggles from Flying Ryno! I had seen them in Hawaii and didn't buy them because I didn't want to travel with them, and then I was so happy to find them close to home!
I also grabbed some matching swimsuits from Chubbies. Aaron already owned these, so I got each boy some matching trunks! Can't wait to see all of them in their matching swim trunks this Summer!
Sunglasses are a must during a Texas Summer! I got the boys some white sunnies from Ruggedbutts.
Candy
I know there will be plenty of candy from the eggs, but I decided to grab these little candies. We have been potty training and Kaden loves these as a reward! The cute little container makes It easy to toss in his backpack for school days.
Clothes
Who has cuter clothes than Flying Ryno?? I picked out an outfit for each of the boys! I am so excited! They will look adorable!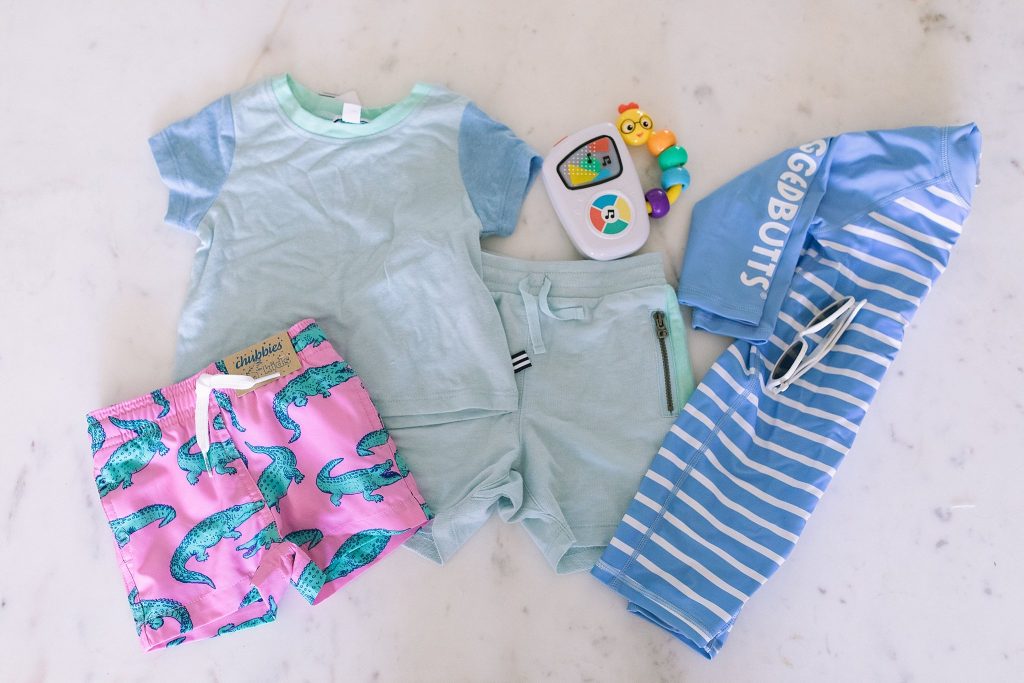 Toys
I chose a cute little egg shaped rattle for Cole as well as a singing travel toy. My favorite thing that I found for Kaden was his transparent car (also Flying Ryno). It is the coolest thing! He will love It!
Once I had all the things, I put them together in their cute little baskets from last year! I probably need to get slightly larger baskets next year, though. This was a tight squeeze and I really didn't get that much. On second thought, maybe it's better for me to keep using the small baskets so I don't go overboard with stuff!
I hope you all have a very Happy Easter! Enjoy the Easter basket ideas!