Valentine cards can be so fun and clever! There are so many options out there, but I narrowed it down to a few choices for Kaden's Valentines this year. He chose a cute printable on Etsy because It looked like his favorite cereal, Fruit Loops! This is what we made for his friends.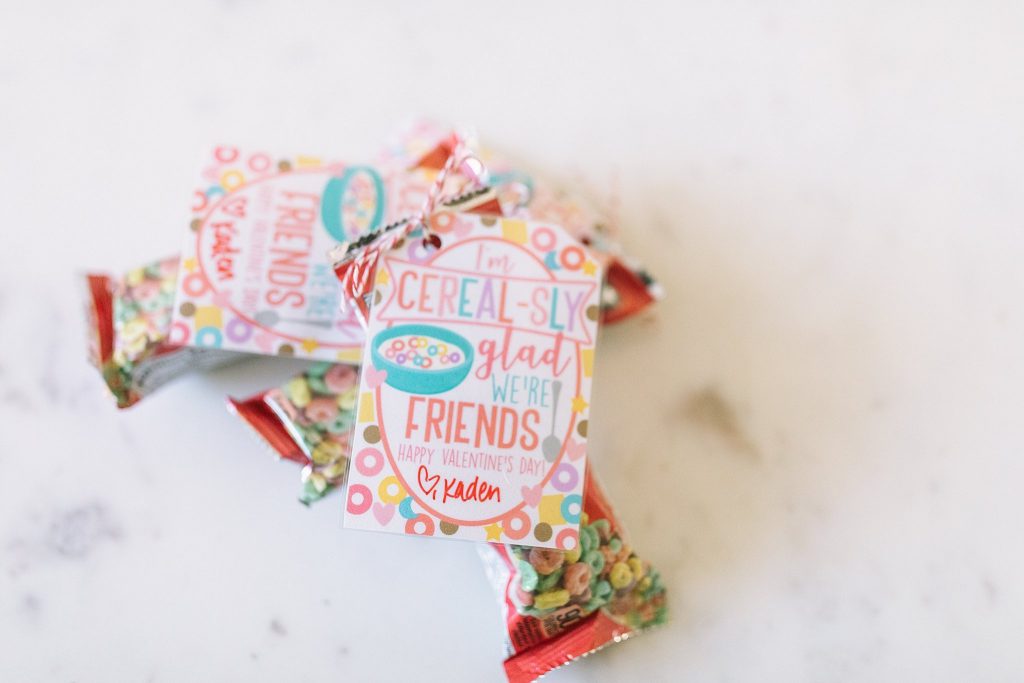 Originally, we tried to find individual cereal boxes at the store, but I could not find them in stock anywhere. You would have had to order them early, and I tend to be a little last minute on these things. The first plan was to tie the printable, box of cereal and a wooden spoon together with twine. So, we looked around and found cereal bars instead, and It was a little simpler than planned!
We printed this printable on Etsy for $3. Coincidentally, I had just ordered a laminator. So, we laminated the cards, hole punched them and tied them with twine. But if you printed them on card stock, that would work as well!
My sweet, sweet husband helped me cut and tie everything together, and we used a red Sharpie to sign Kaden's name.
He was so ecstatic to pass out his Valentine cards to his friends!!
I linked everything we used and also so other Valentine's ideas! I hope you enjoy!
If you need some more Valentine inspiration click here for my favorite heart shaped Valentine protein pancakes.
If you're looking to add a little Valentine's decor without shopping check out this post.