All of the firsts are just so much fun for me. Currently, Kaden is clapping for the first time and standing up without holding onto anything. It brings me so much joy to see his proud face when he surprises himself with a new accomplishment!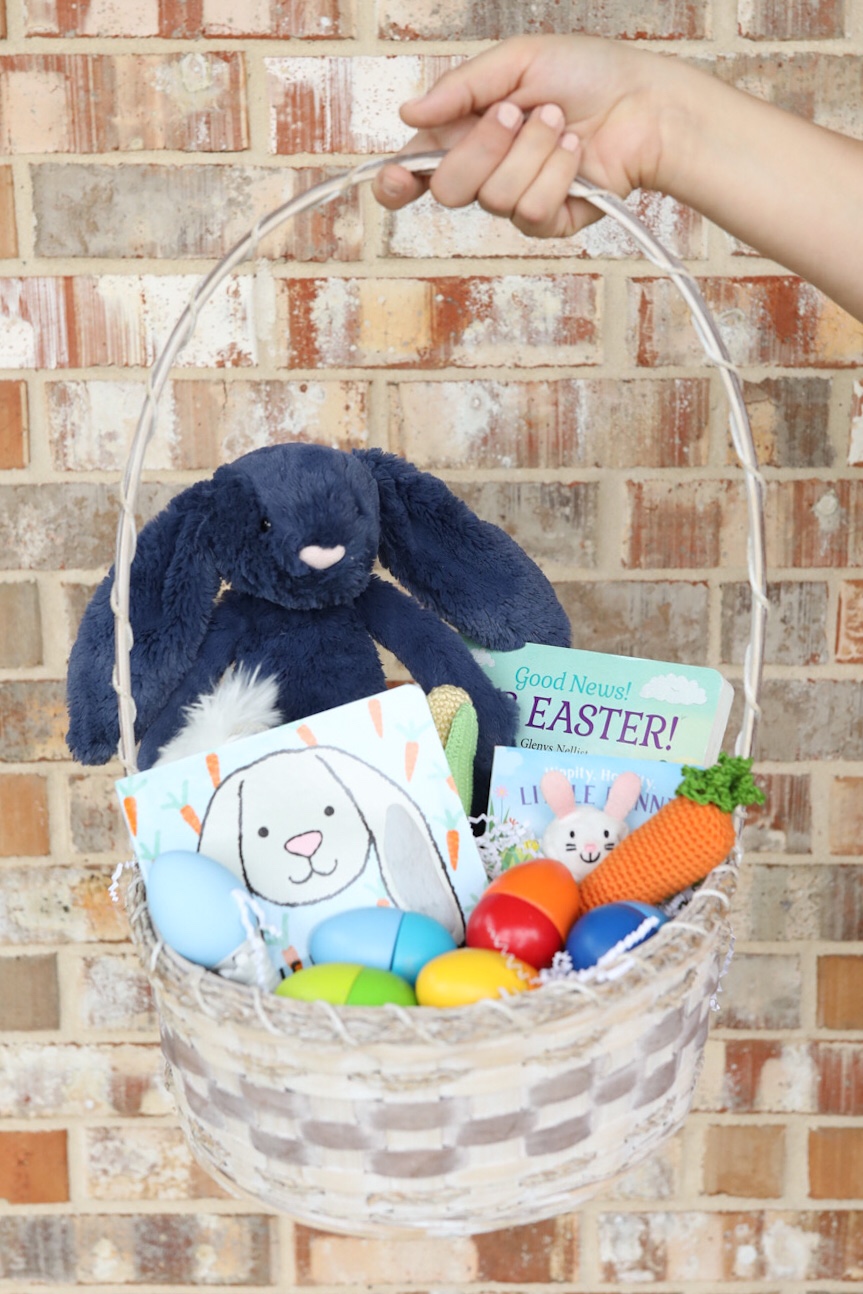 P I N____________________save this for later
The first holidays are no different and now I'm enjoying getting ready for our first Easter! I put together a little Easter basket and I thought I would share It with you. I used a bunny rabbit (that he already had) since he won't really know anyways, found a few books on Amazon, and also added a bunny book that my mom had gotten for him. I made sure he had the true Easter story, a jelly cat book about his stuffed bunny, and the book from my mom Is one of those books that you stick your finger in and wiggle the bunny around. Kaden loves to try to grab it!
I found the cutest little wooden eggs on Amazon as well! They are different colored wooden eggs and each one makes a unique sound when you shake or twist It. Kaden loves them! Yes, I've already let him play with most of the things. I just couldn't wait!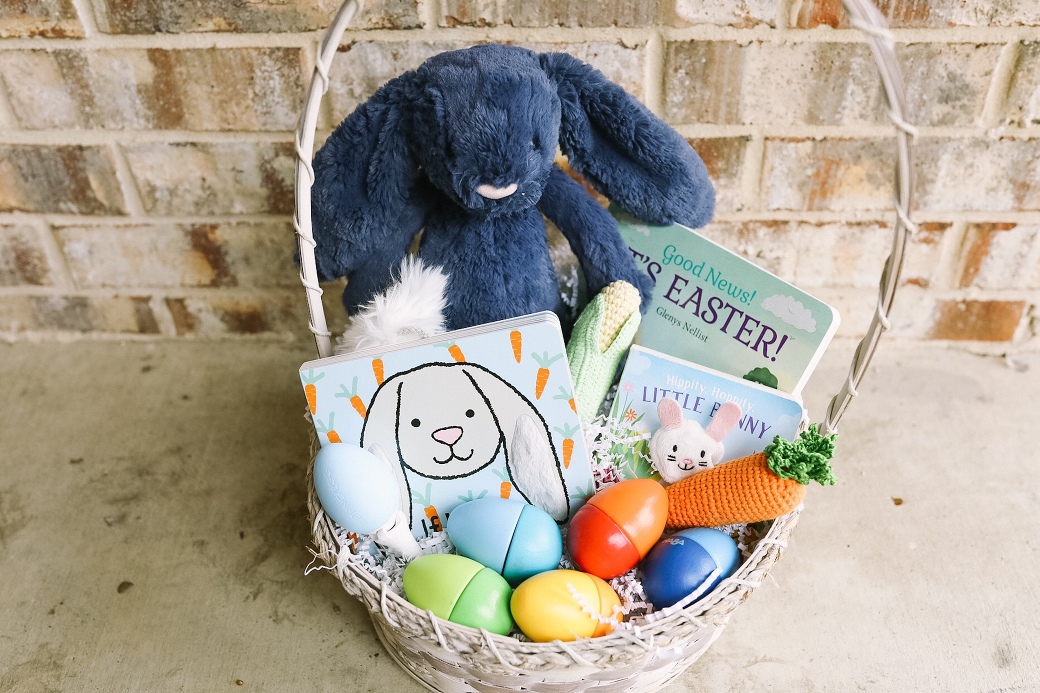 P I N____________________save this for later
It's no secret that this guy is chewing on EVERYTHING because he is teething, so I thought this was the perfect opportunity to get him "the teething egg" and he loves It! It is Kaden approved!
Last year, I saw the cutest little crochet carrot rattles, so I knew I had to get him one. I ended up finding a bunch of veggies on Etsy to add to his little basket.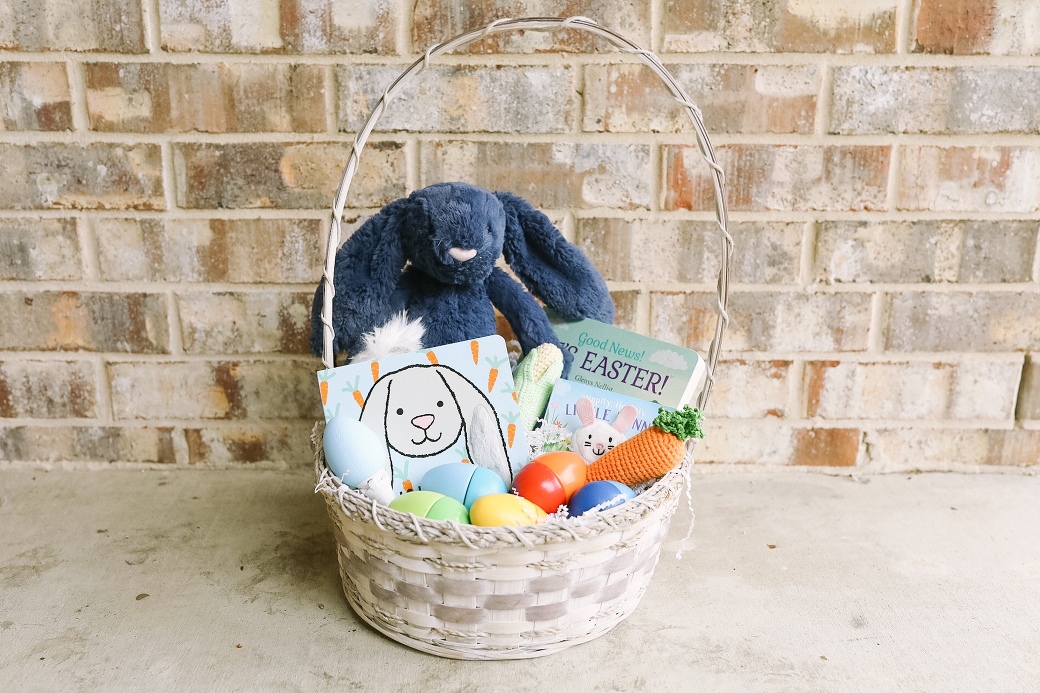 P I N____________________save this for later
I'm so excited to start our own family Easter traditions! I'm sure that in years to come, we will be coloring eggs together and doing little Easter egg hunts. It will be so fun to watch the little ones run around trying to find eggs. I am currently on the look out for the perfect item to help teach the story of Easter. My mom used to do resurrection eggs with us, but I think I need to find something that is a little younger, at least when Kaden is so little. I would love to hear any ideas you may have! If you have a special Easter tradition, I would love to hear about It!