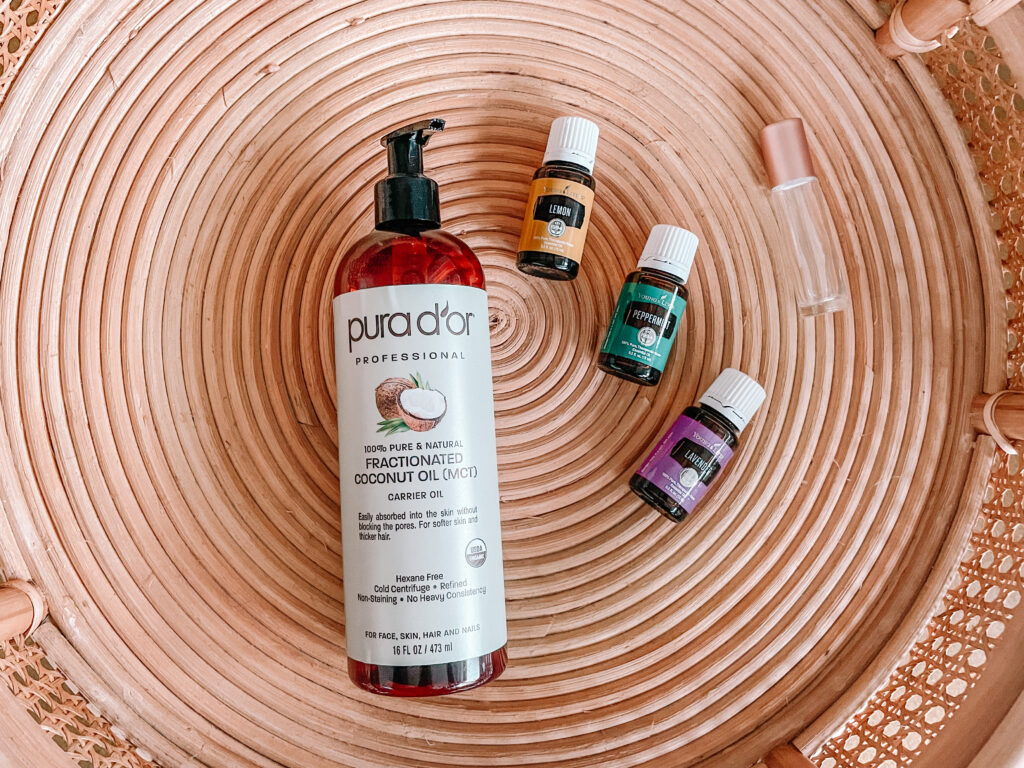 Raise your hand if you experience those seasonal threats like me?? I didn't know what allergies were until I moved to Texas! My goodness! This DIY seasonal roller recipe has been a saving grace for me! Peppermint, lavender and lemon oil are the three essential oils perfect for seasonal allergies! I apply it every day during the seasonal threats!! And, I apply it to Kaden behind his ears when we go outside to play (his roller is only 5 drops of each oil).
INGREDIENTS//
15 drops lavender oil
15 drops peppermint oil
15 drops lemon oil
Organic fractionated coconut oil or carrier oil of your choice
DIRECTIONS//
Drop essential oils into 10ml glass roller bottle and fill the remainder with fractionated coconut oil.
APPLICATION//
Gently roll between hands to mix before you use. Roll along bridge of nose, across forehead, above eyebrows and behind ears. Rub between hands and cup your hands around your nose to inhale.
Peppermint is a hot oil so make sure to keep it away from your eyes.
DIFFUSE//
You can also diffuse 3-4 drops of each of these oils in your diffuser to help with seasonal allergies.

If you are interested in trying Young Living essential oils please email hello@meggietaylor.com or click here to get started. If you are curious what July's Gift with purchase is, click here.