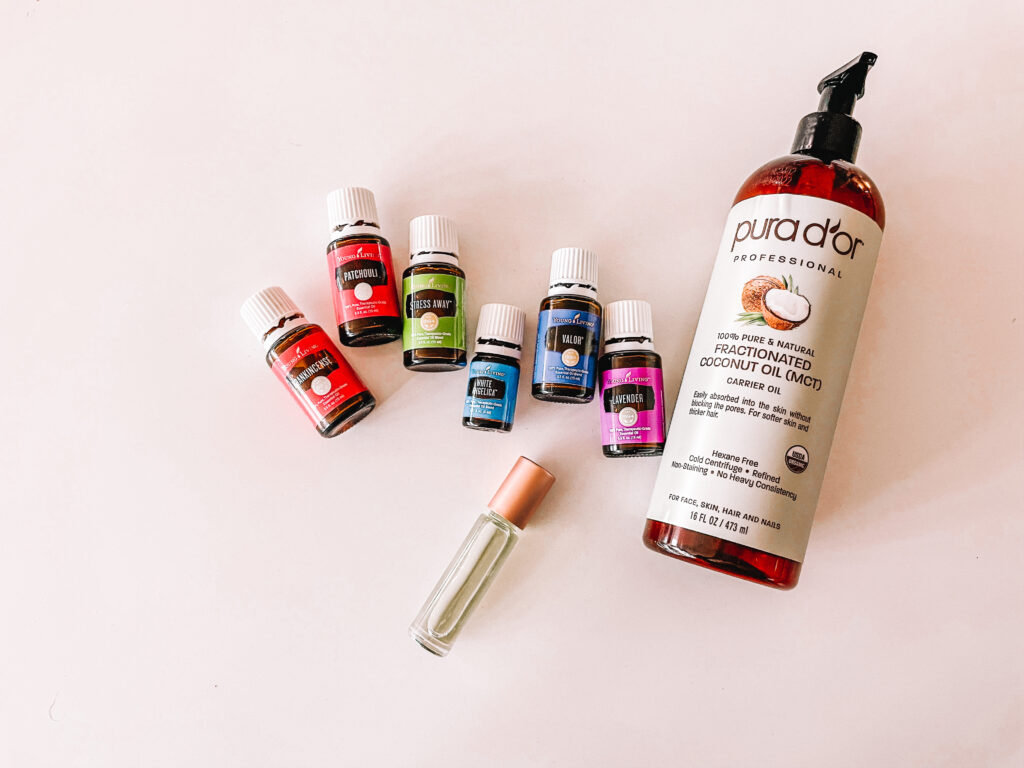 As mamas we wear so many hats and this DIY Mama Calm Roller has become one of my favorites and most used. It helps keep me calm, and despite the name, it's not just for mamas. Dads can try it too! I carry it around in my purse on a daily basis and I sometimes add these oils to my lava bead bracelet or lava bead necklace from Urbane Cole.
Thanks to the wonderful authors of Oil + Glass for this amazing recipe! If you are using oils a lot and want to start making some of your own products, this book is the perfect place to start. I will link it and all the supplies below.
OILS//
10 drops Stress Away essential oil
8 drops Lavender essential oil
8 drops Frankincense essential oil
8 drops Patchouli essential oil
5 drops Valor essential oil
5 drops White Angelica essential oil
Organic fractionated coconut oil or carrier oil of your choice
DIRECTIONS//
Drop essential oils in a 10ml roller bottle and fill the rest with fractionated coconut oil.
APPLICATION//
Roll bottle of DIY Mama Calm Roller gently before each use. Apply to temples, third eye, wrists and/or to the back of the neck.
Enjoy and be calm, Mama!
If you are thinking about trying essential oils you can email me at hello@meggietaylor.com or click this link here to get started. If you want to see what July's gift with purchases are from Young Living click here.