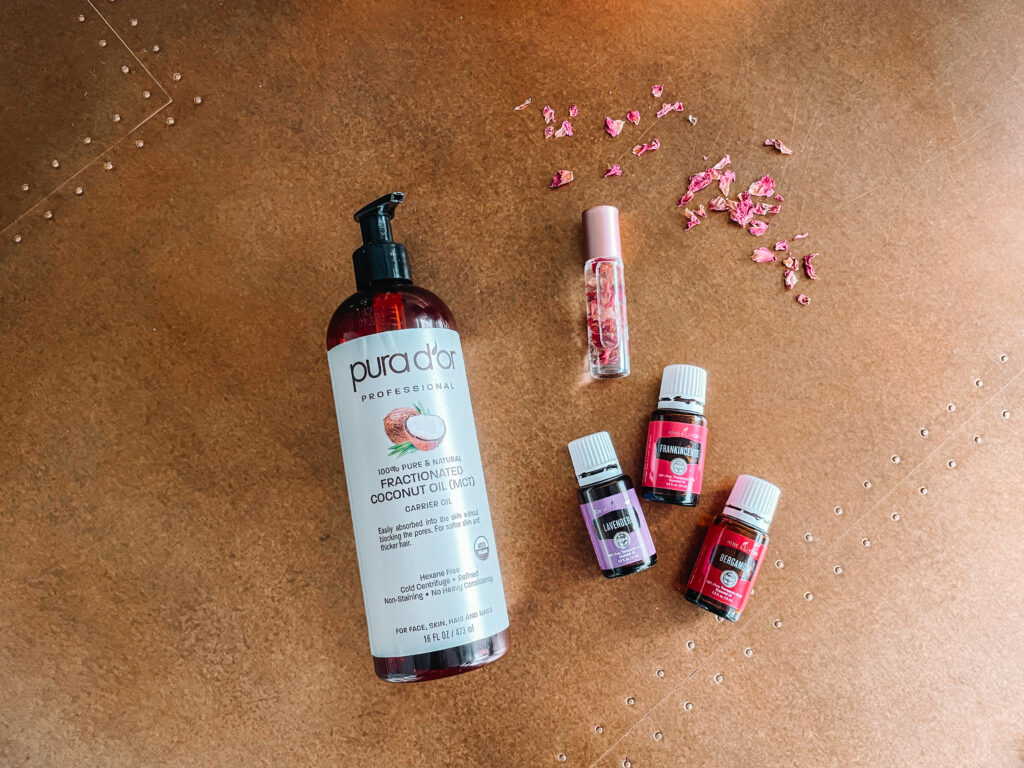 Unfortunately, every day we live is not perfect. We go through a lot of struggles, loss, and hard times. Sometimes we need a little help coping or uplifting our emotions just to get through daily life. This DIY comforting blend has been a comfort for me in some trying times of loss and grief. I hope it helps you as well!
INGREDIENTS//
15 drops Frankincense oil
15 drops Bergamot oil
15 drops Lavender oil
Organic fractionated coconut oil
DIRECTIONS//
Drop essential oils into 10ml glass roller bottle and fill the rest with fractionated coconut oil.
APPLICATION//
Rub between hands to mix oils before use. Roll on wrists or behind ears.
DIFFUSE//
You can also diffuse 3-4 drops of each oil in your diffuser daily. I hope this DIY comforting blend finds you when you need it.
I added some rose petals to this blend because they are known to also bring comfort in grief. Plus, they just look pretty in the roller bottle.
If you are interested in trying Young Living Essential oils please email me at hello@meggietaylor.com or click this link to get started. If you are curious what the gift with purchase for the month of July is, click here.