This Halibut recipe was so amazing!! We have been making one lean & Green meal a day, usually at dinner, and this one is by far one of my favorites! It's nothing fancy but it is wonderful!! Wasn't Aaron's plating nice, too? This is my recipe for 2 adults and a pre-toddler. Each adult portion of fish is 6oz.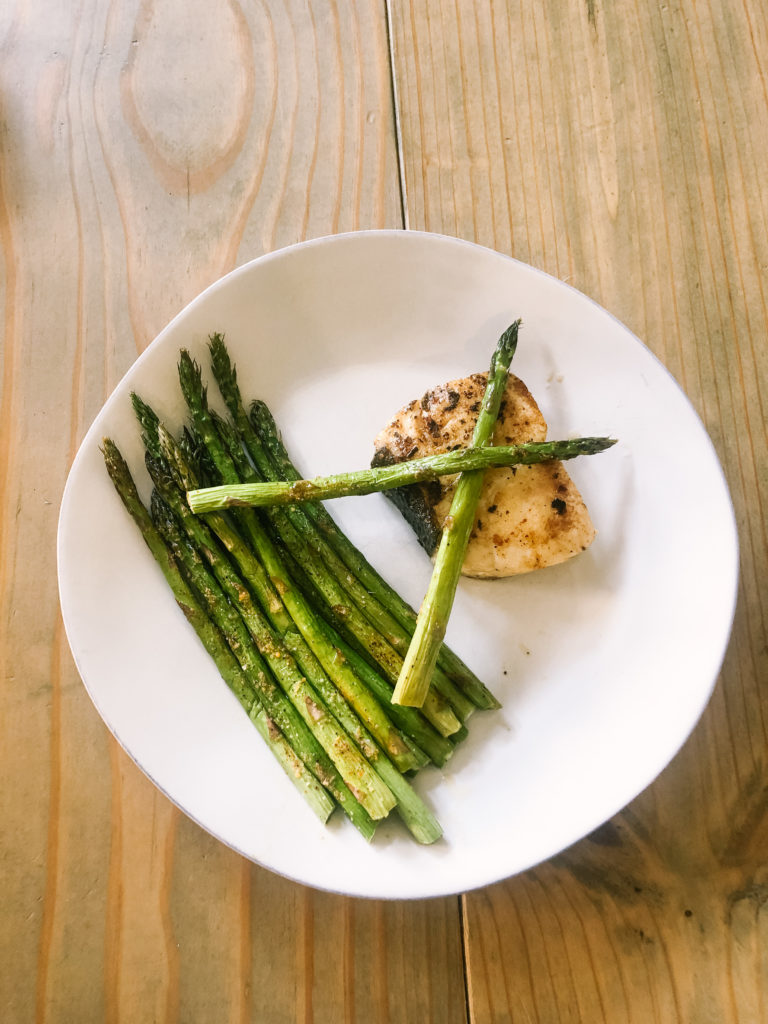 Ingredients: 
3 1/2 cups asparagus
14 oz fish
2 teaspoons oil (of your choice)
1 Tablespoon Butter
1/2 teaspoon Fish Seasoning (We used Potlatch seasoning from Williams Sonoma... it's my favorite!)
1/2 teaspoon Tony Chachere's
pinkch of salt and pepper

Preheat oven to 400 for the asparagus. Break off ends of asparagus. Toss in 1 teaspoon oil and Tony Chachere's seasoning. Spread on baking sheet and bake in oven for 20 minutes. While asparagus cooks, season the halibut filets with potlatch (or your choice) and salt and pepper, sealing in the spices by patting the last teaspoon of oil on top. Do this to both sides. Heat pan to medium heat, add in butter and cook each filet 3-4 minutes per side. Easy as pie. Enjoy!
1 Leanest | 3 Green | 2 Healthy Fats |1 Condiment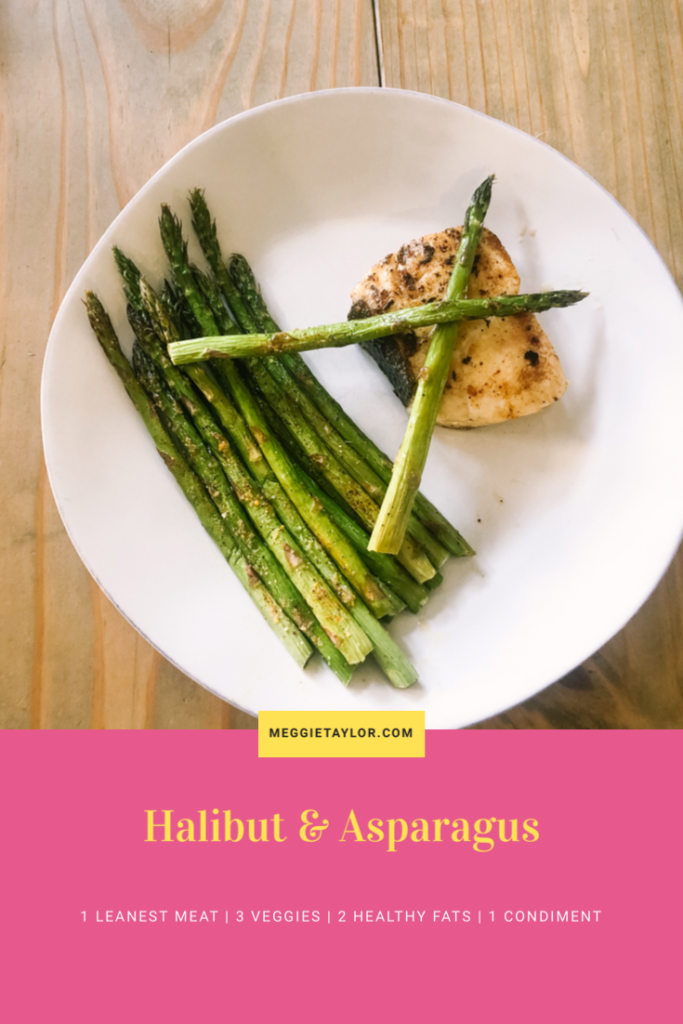 See More Recipes…