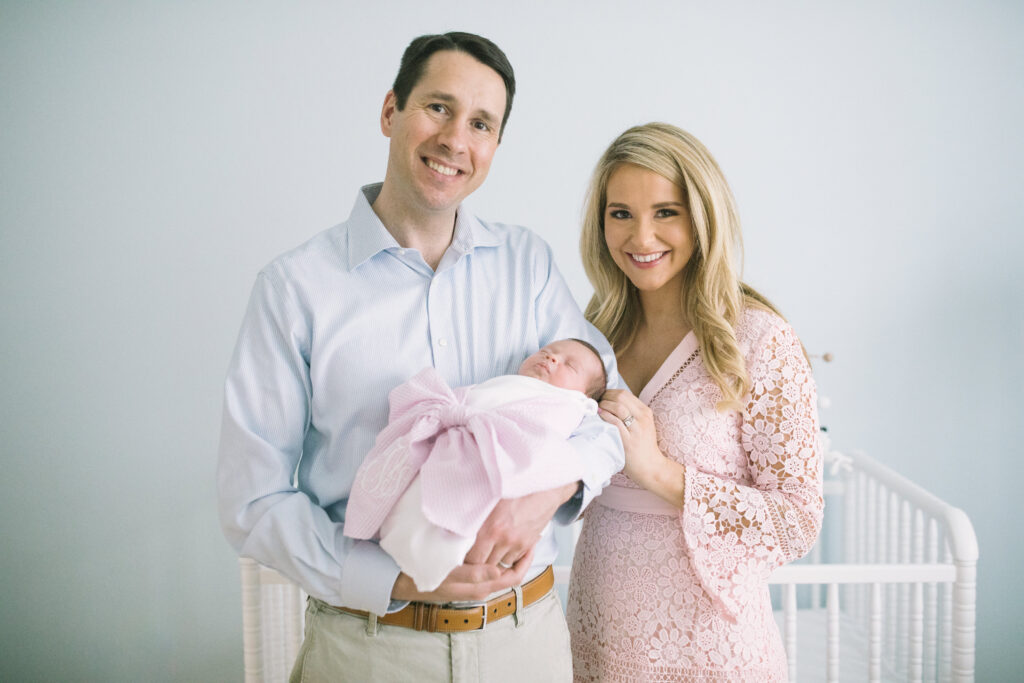 Working with John and Courtney
I have been so lucky to be chosen to capture wonderful family moments of John and Courtney Thomson through the years. The first session I ever did was of the two of them and their adorable black and white dog Pippa. We did these photos at a gorgeous park in Dallas, and I was so excited to meet them! Not too long after that, they asked me to take their photos on a rooftop in Dallas which I also LOVED!! The next year, I got the exciting call that they were expecting!! So, we did my favorite maternity photoshoot of all time in the Lumen Room! It was modern and focused on the strength of a woman and the love she has for her growing family. So, It comes as no surprise that I was so excited to take their newborn photos!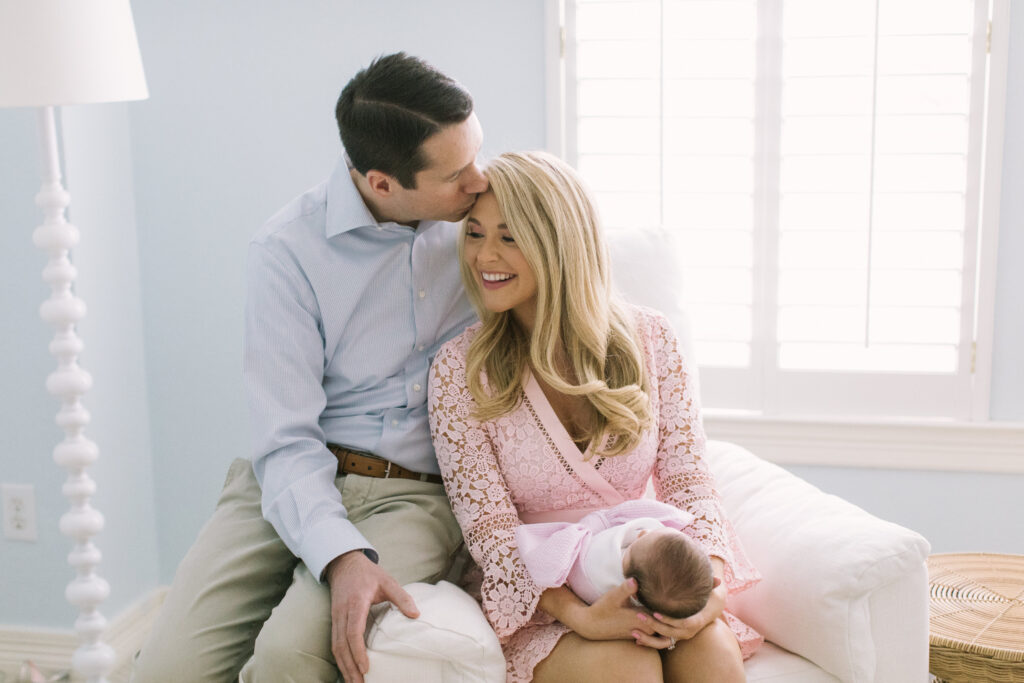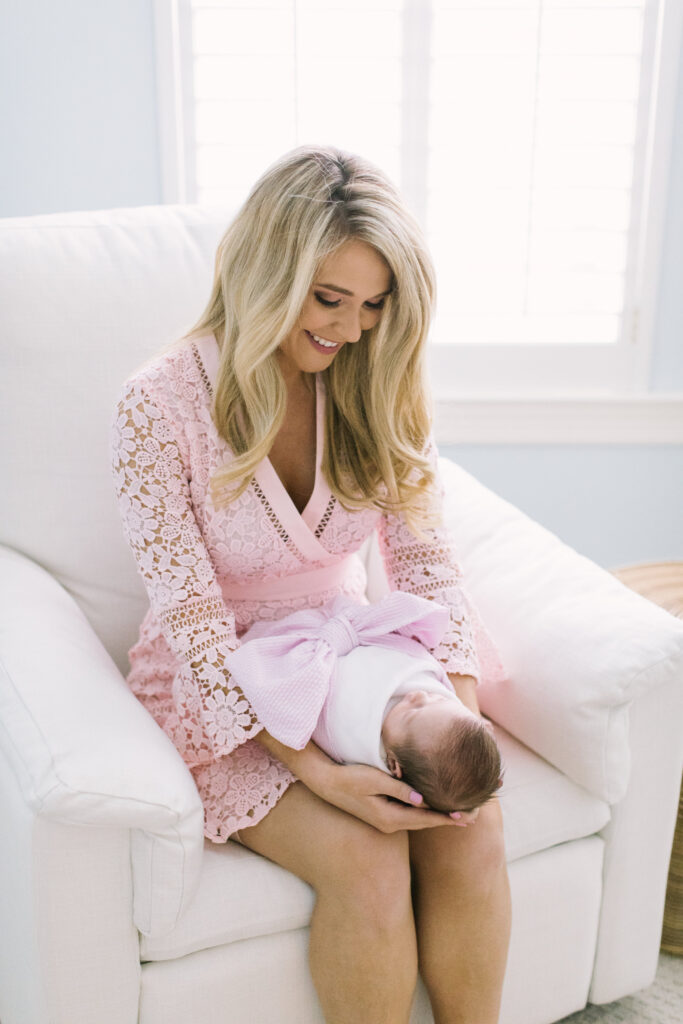 Evelyn York Thomson
Evelyn is absolutely adorable, and we took her newborn photos at their townhouse in Uptown. It was the perfect setting. We were a little nervous about the weather that day, but Evelyn's nursery had beautiful window light that we used to capture to whole family. Pippa snuck in for a few photos.
My Newborn Photo Style
I prefer lifestyle newborn photos. I like to capture the family doing things they would normally do with their baby. When photos get too posed, they lose their authenticity. Catching parents doing things they would naturally do makes for beautiful real-life moments on camera. Taking newborn photos used to be something that terrified me, honestly, but after having Kaden, I felt a lot more comfortable picking up the babies and helping to sooth them while we worked on capturing those sleepy newborn moments.
I hope you enjoy these photos of Evelyn York.
Inspiration
I hope as you look at these photos, you see yourselves in the place of John and Courtney. You can see what It would be like to take photos of your little ones in the comfort of your own home. In home sessions are so special. They allow you to capture the beauty of every day life. Courtney and John always have great style! Their true selves really shine through in their home, and this is what makes It the perfect setting.

See More Newborn Photos Here…