It seems like we have been staying home for quite some time now, so just in case you are running out of activities to do with your littles ones, here are a few of our favorites for outside! On our sunny days, I have definitely jumped on the chance to get outside and get some sunshine.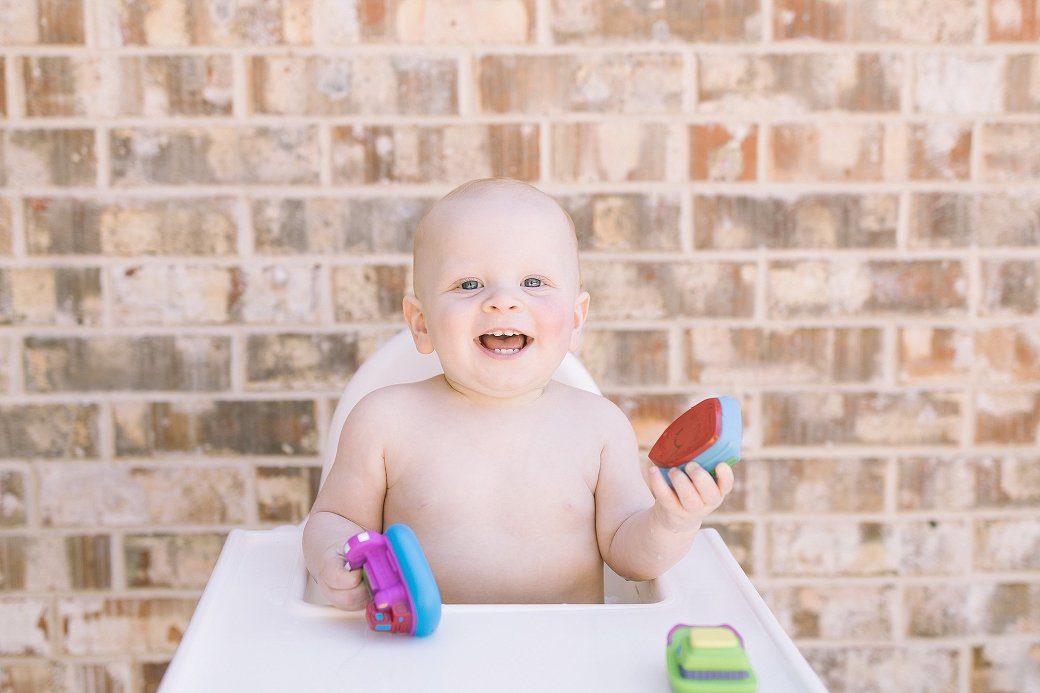 P I N____________________save this for later
Kaden is ten months old, so most of the activities I know of are for itty bitties, but I have found some really amazing free resources at Kiwico.com for children 2 and up if you are looking for ideas. My ideas are for kiddos around 18months or younger.
Here are five things we have been doing with our littles outside.
1] Take the Highchair Outside. The other day Kaden and I took his high chair outside to play! Why? Well, I poured water in the tray part of the high chair and let him splash around. I even gave him a couple bath toys. If your kiddos are anything like Baby K, bath time is so fun for him and this activity was close competition.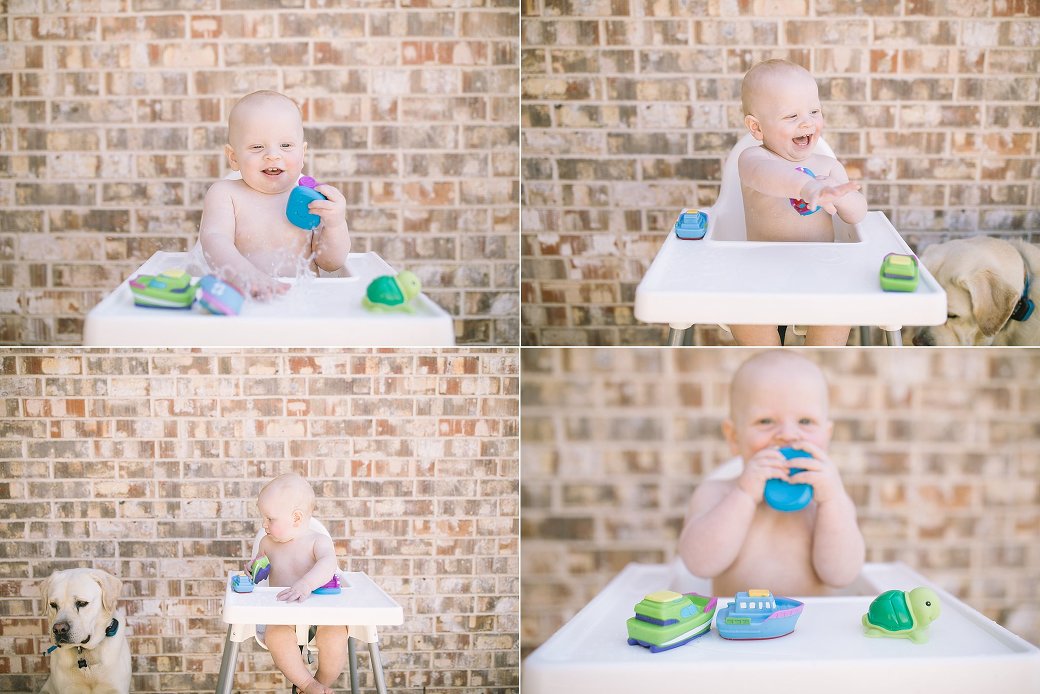 P I N____________________save this for later
2] Go For a Walk: It is important for us moms to get out and get some Vitamin D as we make sure to take care of ourselves and our mental health. It has been fun to walk around the neighborhood more often with Kaden and point out different objects, talk about the colors and count how many of one thing we may see. We live by cows, and frequently see frogs and ducks so I make sure to point out the animal and ask what sounds they make. He laughs and it is fun for both of us, while stimulating his little mind, and even wearing him out so he's ready for a good nap. Some days we do 4-6 miles and I curl up on the couch for a nap while he is sleeping… no shame. If you are looking for an amazing stroller, I LOVE my Uppababy stroller from BuyBuy Baby! It is so versatile and easy to use!

P I N____________________save this for later
3] Take a Blanket and some Toys Outside. I love to take our fireside throw outside and place a few toys on it for Kaden to play with outside, or bring his Walk and Discovery outside for him to practice walking and moving. So many activities can be done outside, and it is fun for the kiddos to change up their environment. So, something they usually do inside like read a book or stack blocks would be more exciting outside since they don't do it all the time. Kaden's Favorite Books: Brown Bear, Brown Bear, Little Blue Truck, The Rainbow Fish. Find Kaden's stacking blocks here.
P I N____________________save this for later
P I N____________________save this for later
P I N____________________save this for later
4] Head Outside to Help. I bring Kaden outside and place him in our little GoPod pop up and give him a couple of his favorite teethers. I usually do this while I pull weeds or work in the garden. He loves to watch and be around the dogs. It's a great way for both of us to get outside and for me to get something accomplished.
P I N____________________save this for later
5] Bubbles and Sidewalk Chalk. Both are always a good idea in my opinion! And, as we have been walking through the neighborhood, Kaden and I have seen so many encouraging drawings from the other kiddos in our neighborhood. Chalk is a great way to bring joy to someone else's day. Bubbles can easily brighten a day and there are so many fun bubble blowers out there.
P I N____________________save this for later