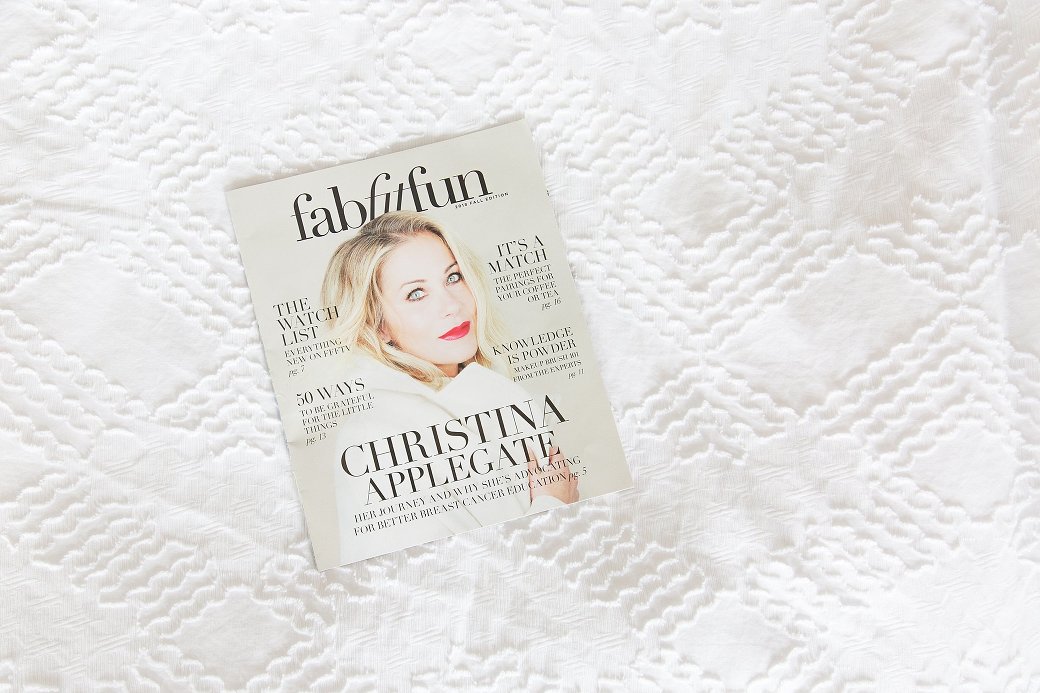 P I N____________________save this for later
Are y'all so excited for the Fall temps we'll be seeing this weekend?? I am going out to buy a sweater today in preparation for the weekend! And, I'm so grateful because man, was this a brutal Summer!! The humidity has really gotten to me and not being out on the lake as much has made it hard to survive the heat!
When I was in San Diego this Summer (during the heat wave), I was talking to my friend Becca about her Fab Fit Fun Box. She said it was the best thing ever because you get so many nice things for a very good price. Now, if you know Becca, you know she is financially savvy and always spending her money wisely. I also knew that my friend Nikki had done a full year of Fab Fit Fun and whenever I see her I'm always asking "Where did you get that?". More often than not, her answer is "My Fab Fit Fun Box." Nikki is also a savvy shopper but she is the fashionista in the group and she always has the nicest and most expensive finds (typically not paying full price).  I knew that if both of my besties were sold on this, it was not only an amazing product, but it was a great price! I had to give it a try.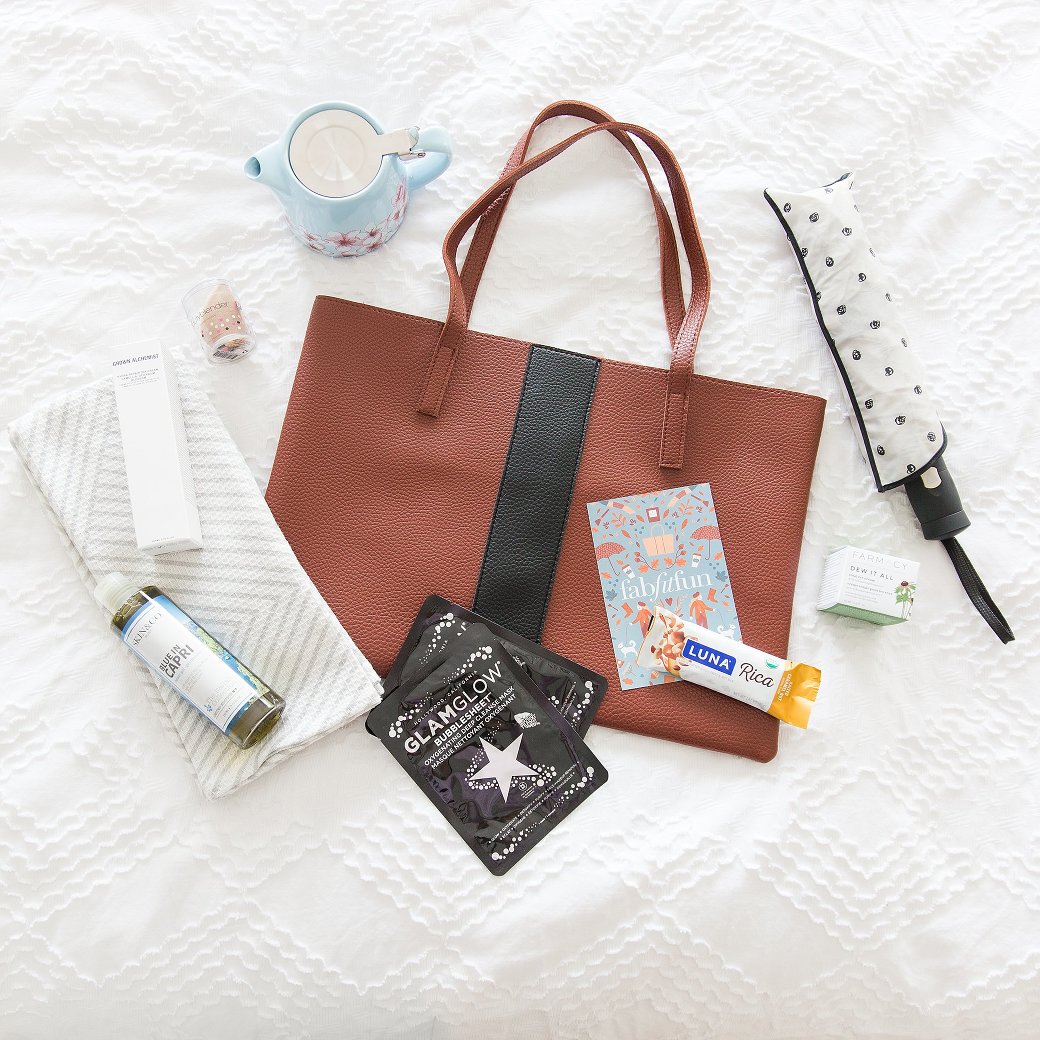 P I N____________________save this for later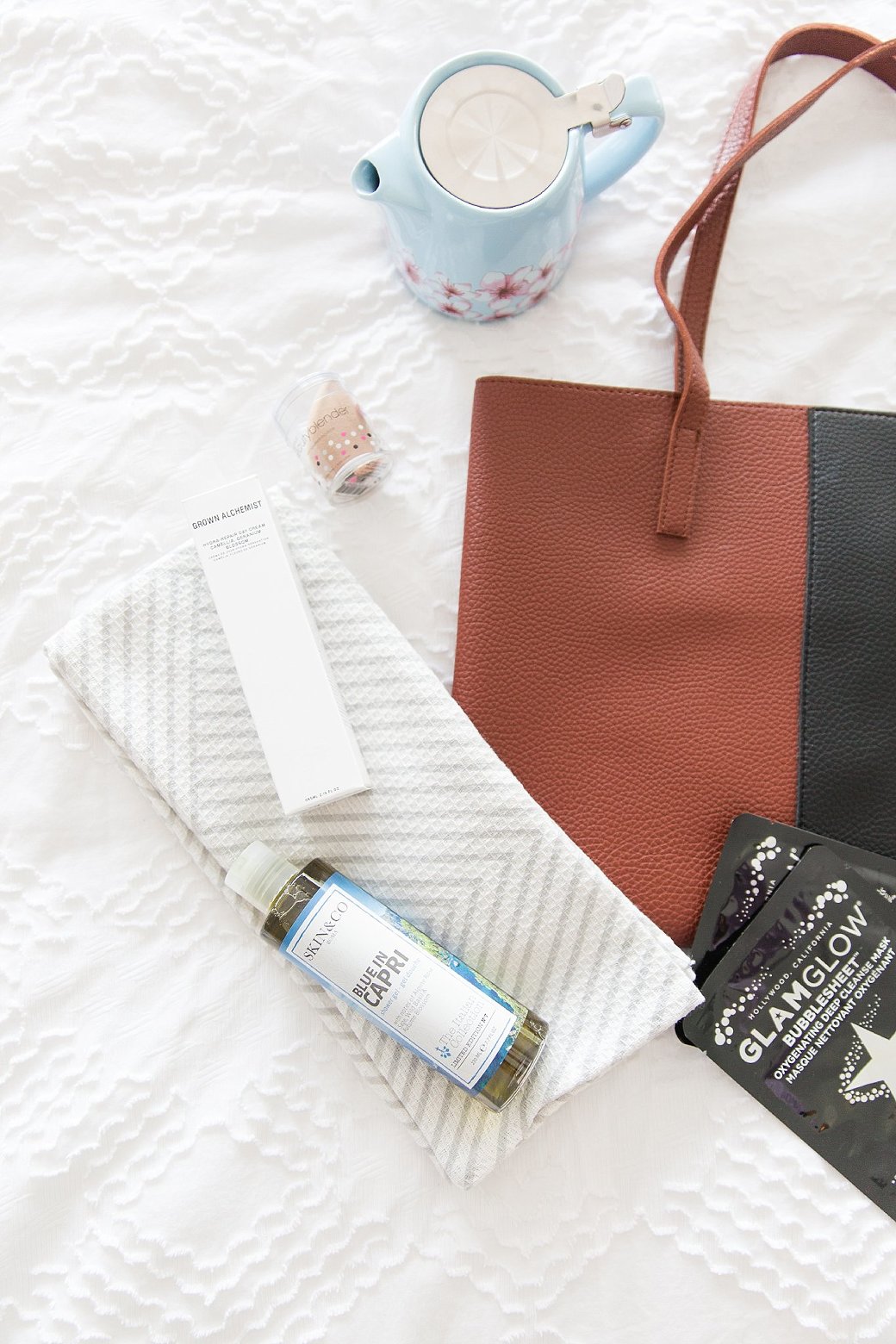 P I N____________________save this for later
So one night as I scrolled through Instagram, I saw my millionth add for the Fall Fab Fit Fun box and I just gave in and clicked to add it to my cart! I was so excited when my box finally arrived. I mean, who doesn't love mail?! And, I had no idea what was going to be in it. You see, I didn't read the fine print and I didn't realize you had time to go in and finalize your order or make adjustments… but I didn't have to, I LOVED it all!!
P I N____________________save this for later
P I N____________________save this for later
I've had quite a few friends ask me about it so I wanted to show you what I received.
Grown Alchemist Hydra-repair Day Cream
Glamglow Bubblesheet Oxygenating Deep Cleanse Mask
The Cutest Umbrella You've Ever Seen
Skin&Co Roma Blue In Capri Body Wash
If you think this is something you want to do, all you have to do is sign up online! Use this link and you will get $10 off your first box. You will get 1 box every season and you will receive an email when you can see which items are in your box. You will have a short window to make changes and then before you know it, your box will be delivered to your doorstep. My box had over $250 worth of fun in it and I paid less than $40!! It is one of the best values for items I will use all the time! I seriously haven't stopped using my umbrella with all these storms in Dallas! I hope this post is helpful, and I can't wait for the next box!
P I N____________________save this for later