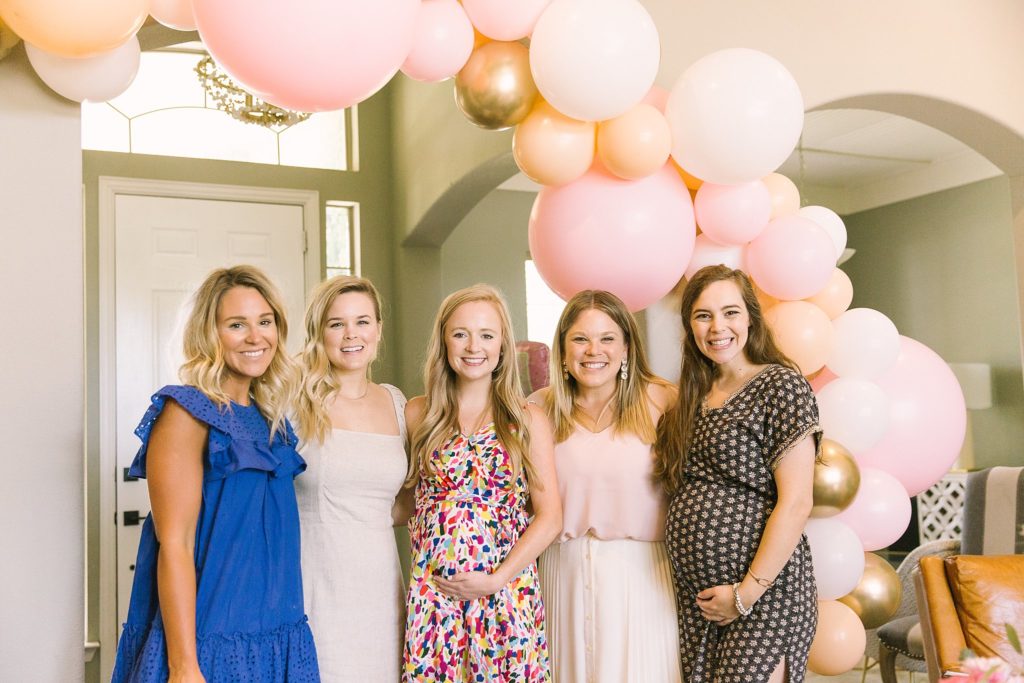 I'm sure you all know by now, I love a good celebration! And, what is more exciting than to celebrate a new life?! I'm so happy for our friends JP and Paige as they welcome a new little babe to their family! It has so fun to take photos throughout this entire season of their lives!
A few of us got together and threw a fun baby shower for Baby Ralston! COVID can't keep us down. We added a drive by option for the shower, and we still had a great turn out of family and friends!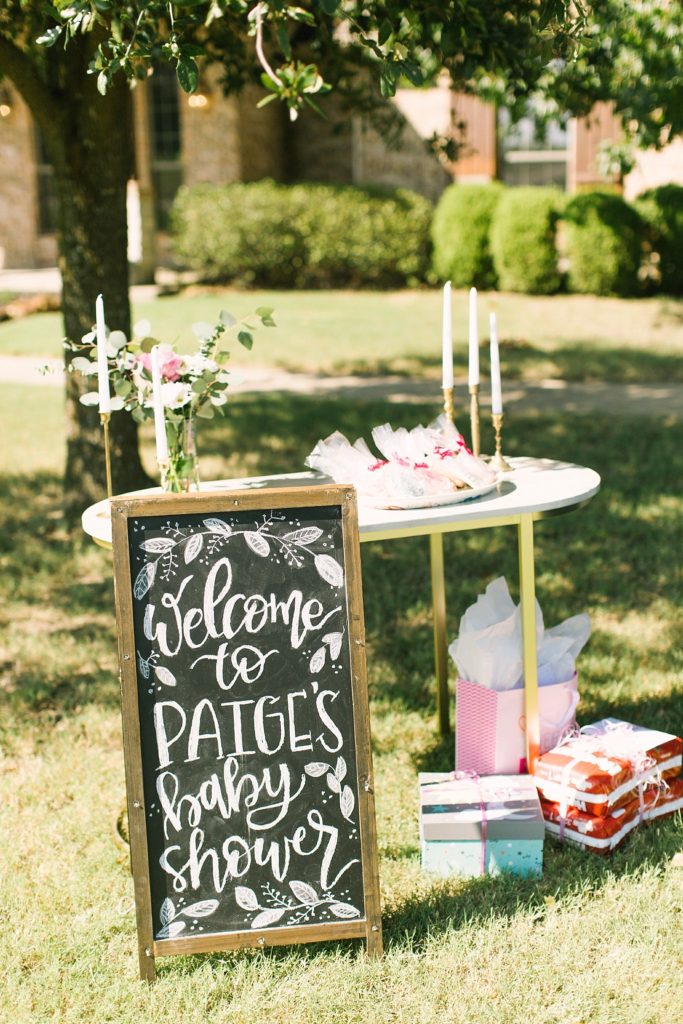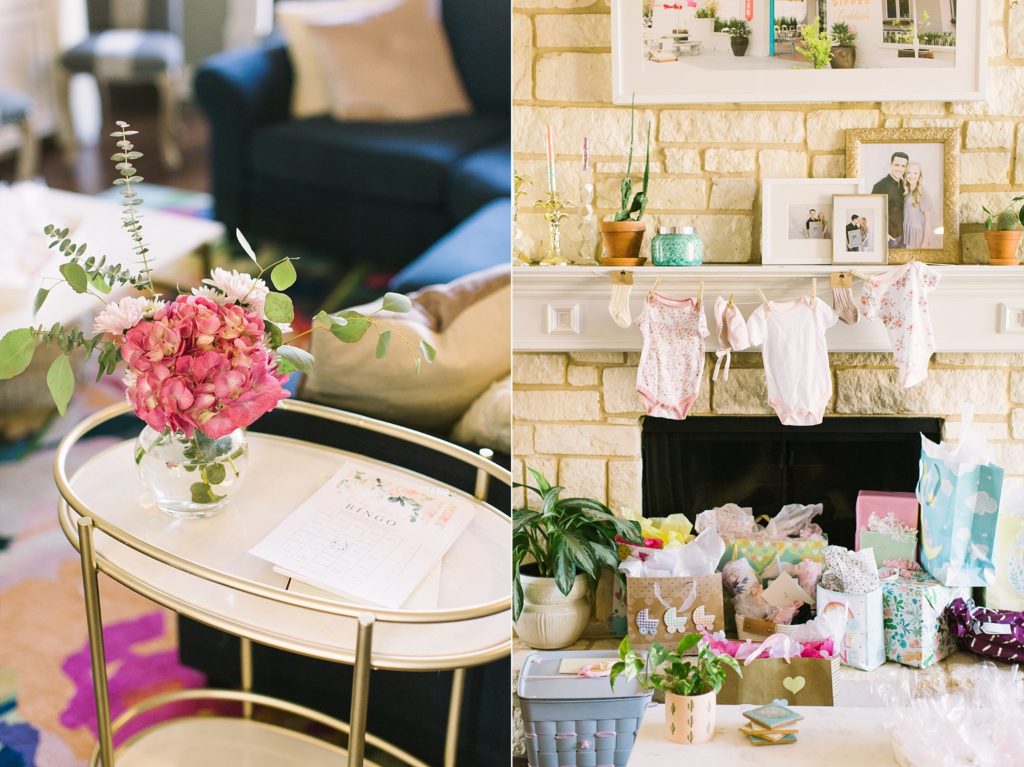 Baby R's nursery is decorated in shades of pink, with hand-painted botanicals that we used for inspiration for the shower. We decided to fill my dining table with breakfast charcuterie boards which turned out so adorable!! Way to go Mackenzie Thompson and Erin Snodgrass! Mackenzie even made the beautiful taper candle centerpiece! I need to have her do a guest post on how she made it, because it is way too cute! Erin got the best balloon garland from Lushra in dallas, and the best part is that she had a machine to blow up all of the balloons so it didn't take forever!
I printed off some bingo cards for the shower from Etsy so that guests could play a game while Paige opened gifts. It was a hit!
We had some beautifully decorated sugar cookies from Dierdra Dixon as well as cookies from JP's mom for the drive by!
Our drive-by set up turned out so cute. We threw that together a little closer to the shower date as we all started realizing more people would be willing to come if we offered this alternative, and it was so fun! We pulled out a couch and table. Mackenzie Thompson and Mackenzie Parks made a cute backdrop out of fabric, Erin wrote on our chalkboard, and Voila!
It was great for Paige to see everyone and also get to enjoy her first baby shower welcoming Baby R!
| Shop This Post |

Special Thanks to…
Trader Joe's// Flowers and Food
Cookies// Dierdra Dixon