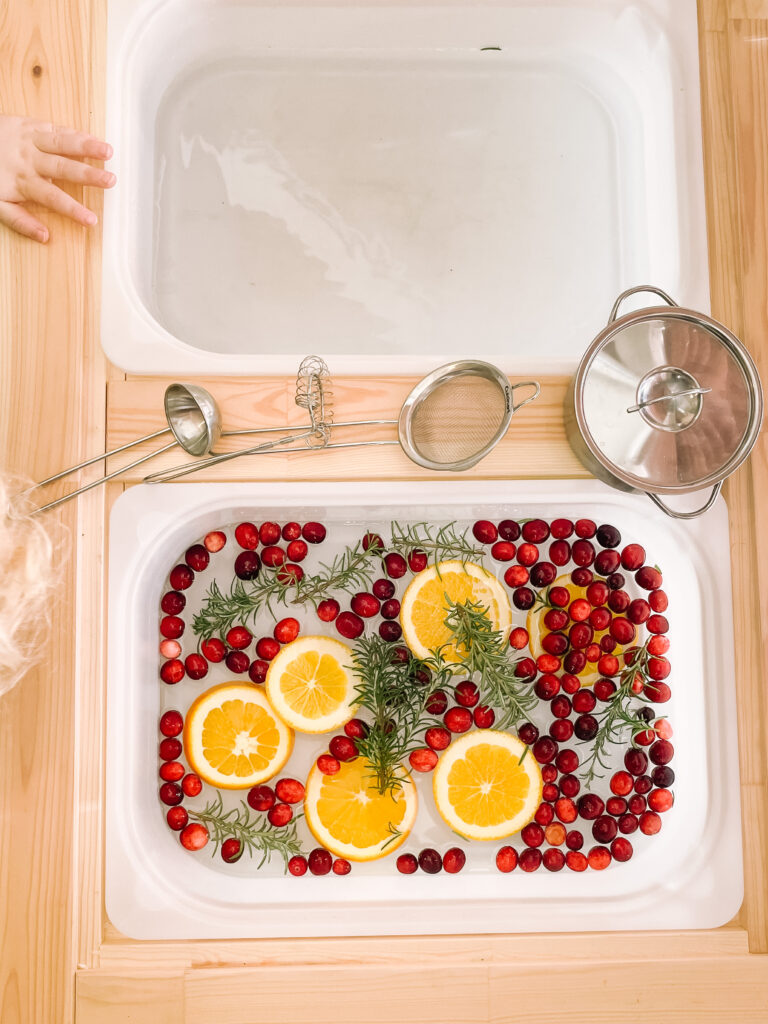 My friend Stevie sent me a cute idea for a cranberry orange sensory bin for the holidays, and the best part is, it is so simple to put together and most things you will have on hand in the Fall or Winter!! All you need is a bucket, some water, utensils and cranberries and oranges. We decided to add some rosemary from our herb garden too because It smells so good!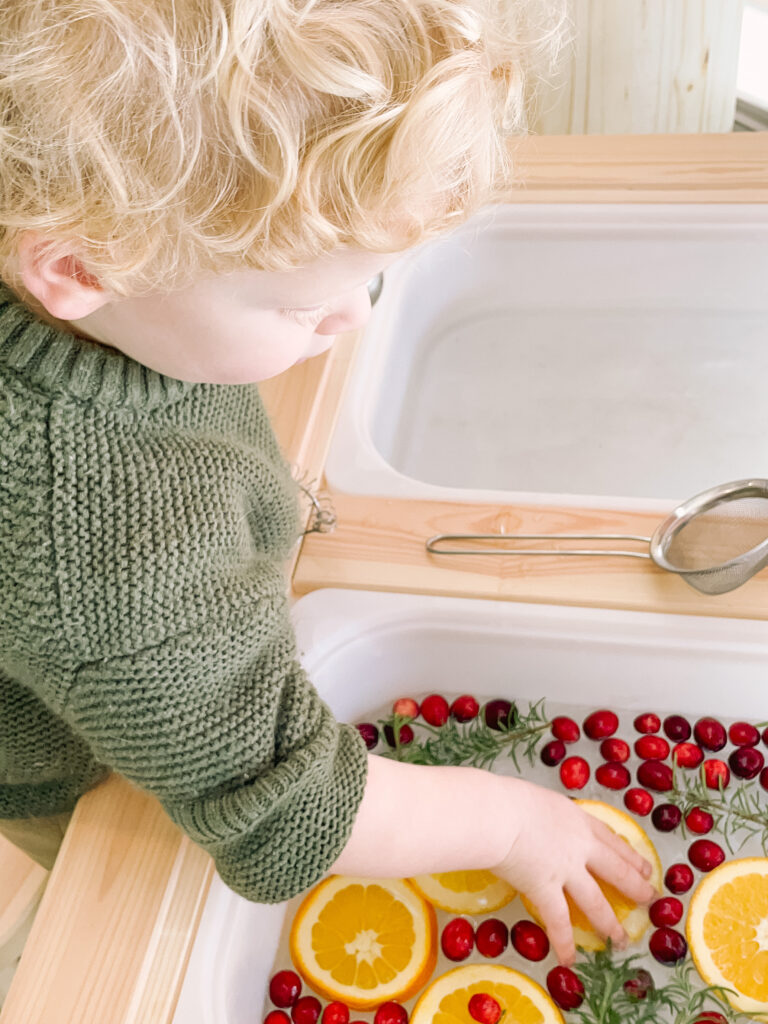 Since you usually have cranberries and oranges on hand for the holidays, this cranberry orange sensory bin is so easy to create and you can use it for a few days. Just don't leave It in the tub when you leave for vacation (oops!). I gave Kaden utensils and a pot so he could make some Winter soup. I also put a bucket of water next to his bucket with all of the items in it thinking he would pour and stir. However, he used It to wash his fruit and herbs. I think it's so wonderful to watch kids use their creativity. He usually finds ways to play that I never would have thought of on my own.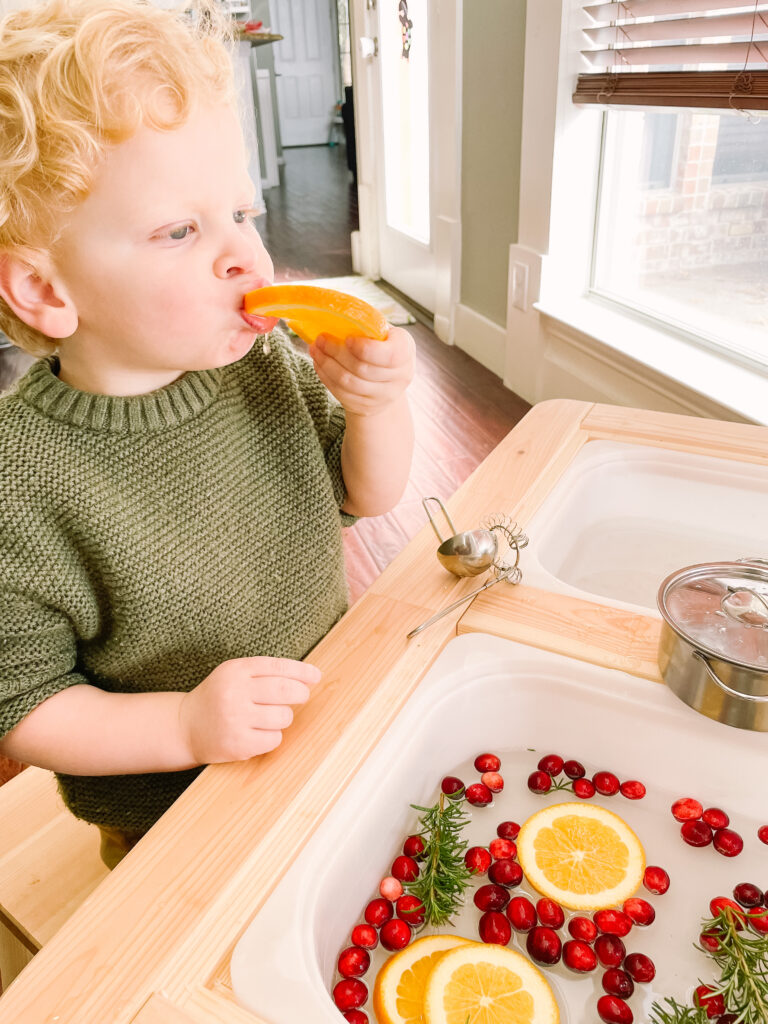 Since everything was edible and scented, he enjoyed smelling it and even tasting all of the food. I hope you enjoy this one over the holidays.
If you don't already follow Busy Toddler… head over to her site! She has so many wonderful ideas!
To read about why sensory play is so important, click here.