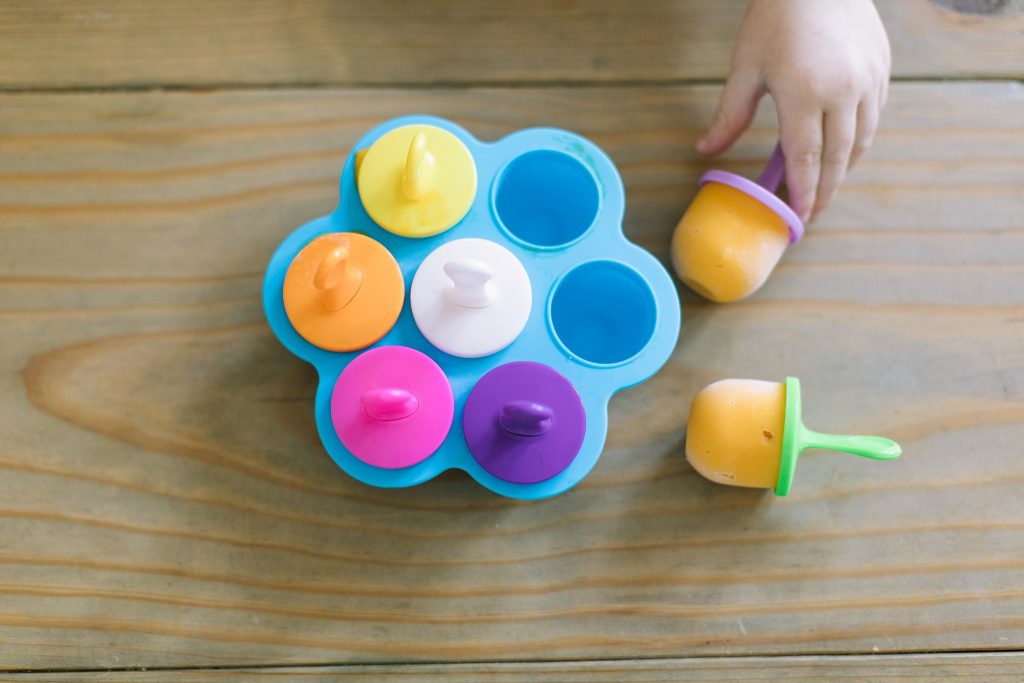 It's almost Summertime, and I'm so excited to start making popsicles! This easy peach popsicle recipe is perfect for Summer and kiddos can help out no problem. These popsicles only have three ingredients which not only makes them easy, but healthy!
There is a peach orchard really close to our house called Ham Orchards. We buy a big barrel of peaches when we go out there and find fun ways to use them. This popsicle recipe was Kaden's favorite!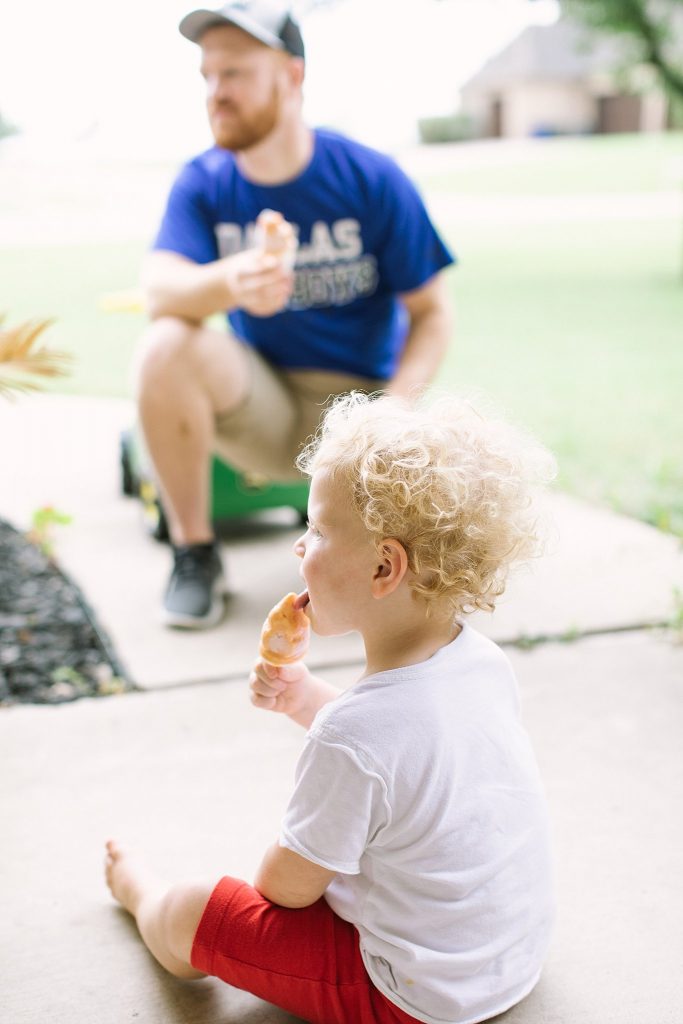 I wanted to share our video as well! This is so fun! Your kids will love helping… especially those toddlers that have to help with every thing and push every button!
And, we even found the perfect popsicle molds! The small round molds are perfect for toddlers because they are small and snack size! The dino molds are really a LOT of popsicle, but they are just too much fun! But, when the popsicle is basically only fruit and yogurt, how bad can you feel about a big Dino Pop??
Healthy Peach Popsicle Recipe
Shop Fun Popsicle Supplies

If you are looking for some more popsicle recipes.. Yummy Toddler Food has so many ideas!
Try Yummy Toddler Food's Green Smoothie Popsicle Recipe
Try Yummy Toddler Food's Strawberry Popsicle Recipe