Oh my goodness did we ever have a good time this past Easter weekend! Easter is such a special day to celebrate the one who died for our sins and rose again! It was a wonderful weekend with family and friends, and I'm excited to give you a little recap of our time!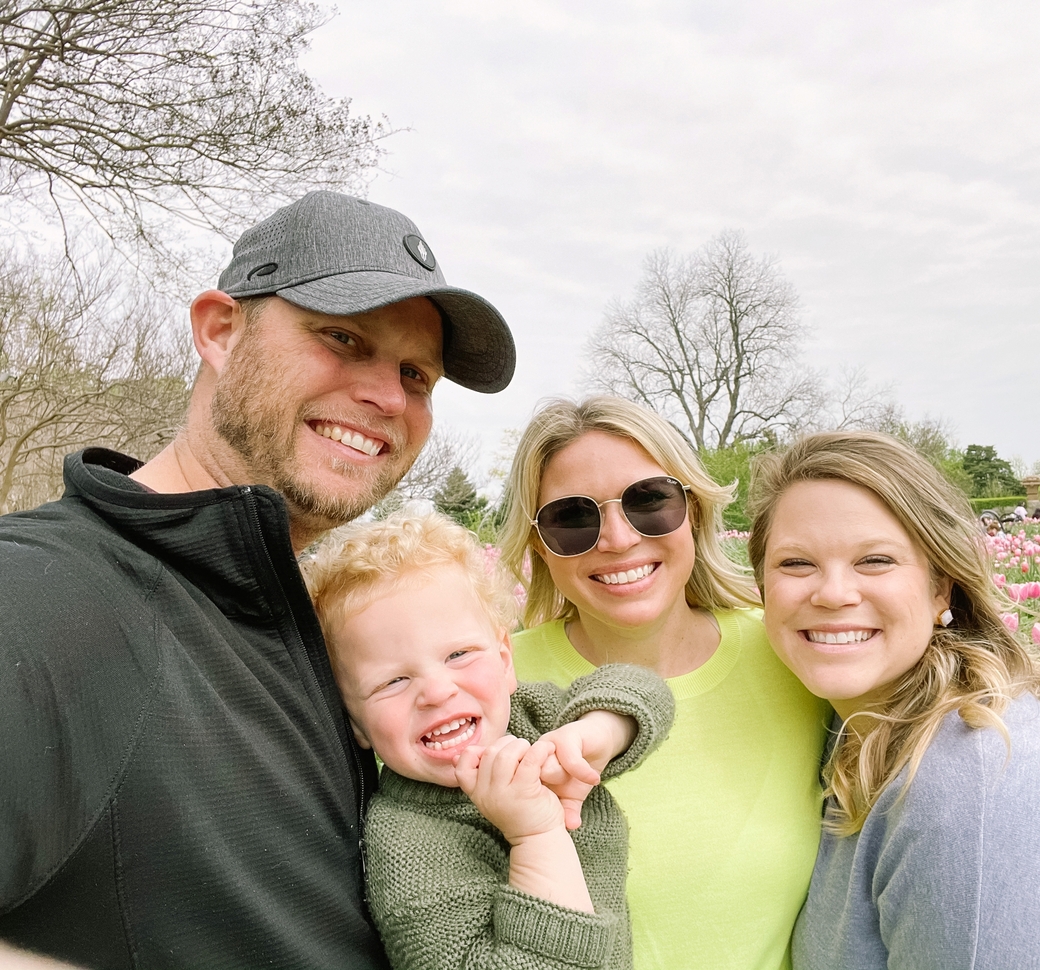 Friday
Our Easter Weekend started on Friday morning with an egg dying party! We decided to try the cool whip egg dying with all the toddlers and It actually worked out really well! It was fun, messy and not too difficult! Here are the instructions if you want to try at home! The kids had fun and then entertained themselves with the sidewalk chalk and water table outside. I cannot get over how perfect the weather was all weekend!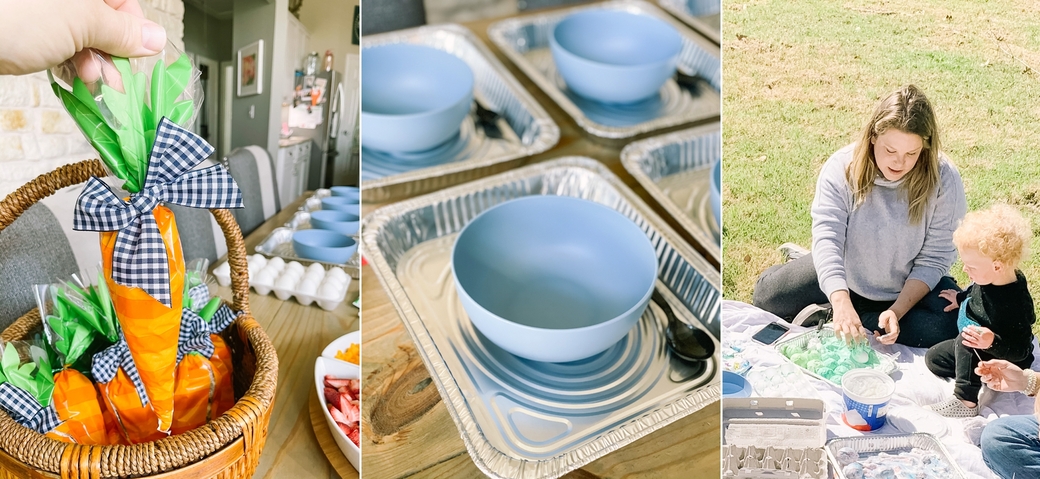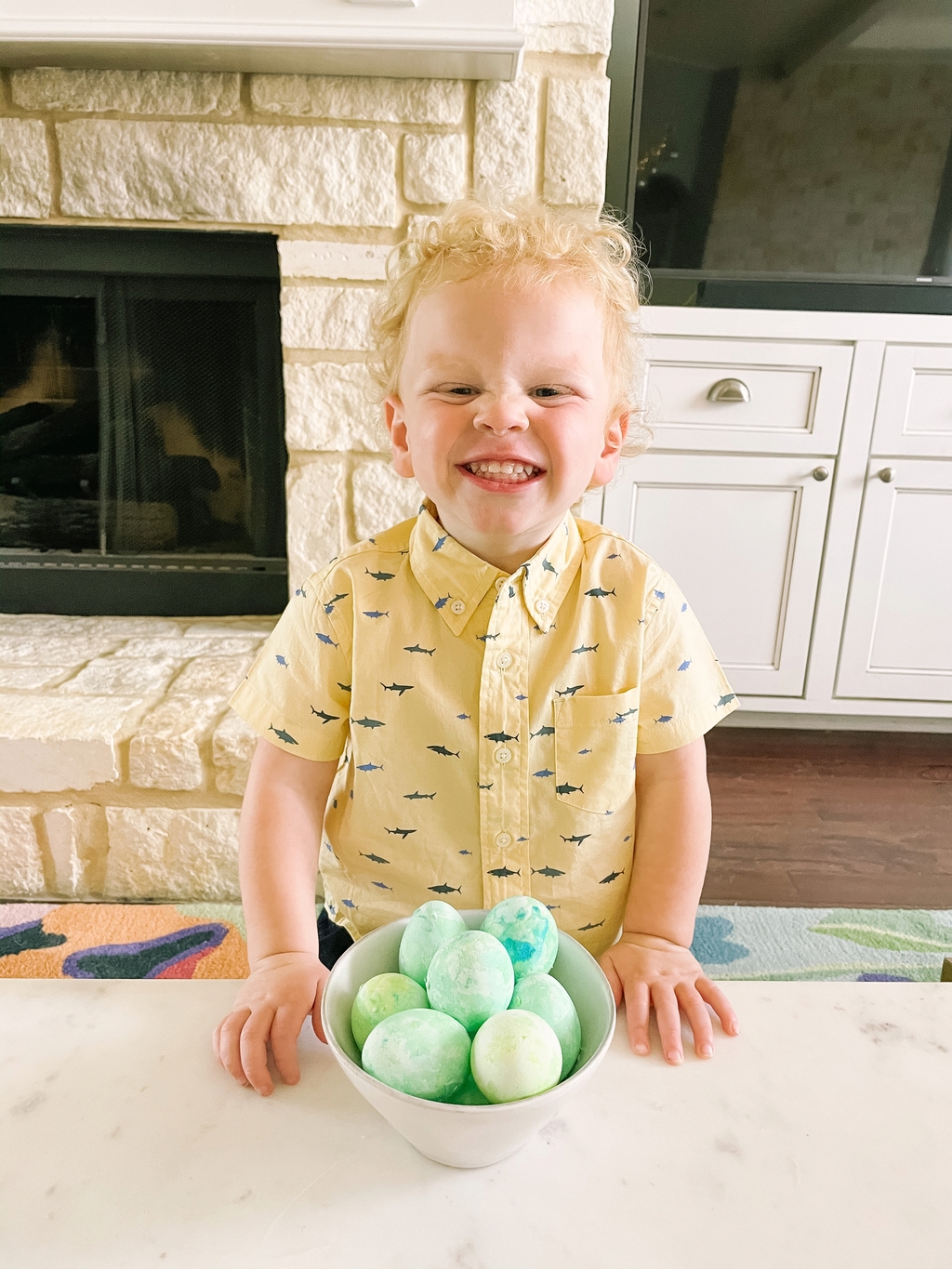 Friday night we headed out to meet some friends in Downtown Rockwall and say hi to the Easter Bunny. This went just about as well as meeting Santa Clause, maybe worse. But, Kaden has now officially met the Easter bunny.
For dinner, we grabbed takeout from one of our Rockwall favorites, Charli's Tacos and Burgers, and rushed home to meet my friend Nikki! It has been a year and a half since I saw Nikki and we were so excited!! It was a fun getting some time to catch up, hang on the couch and explore Dallas together.
Saturday
Saturday, we took Nikki to the Arboretum to see all of the gorgeous tulips!! They had a petting zoo there for the kids, and I was shocked that Kaden wanted nothing to do with the small animals. He did however, have his eyes fixated on the donkey! He was finally a happy camper while he was petting the donkey. I had thought since he loved the farm animals so much that we would have a petting zoo for his second birthday party. Have to say, I'm glad we tried it out because the petting zoo didn't prove to be a crowd pleaser for my toddler. Aaron was happy! Said It would, "save him some money". Too, funny!
After the Dallas Arboretum, we brunched at HG Supply in Lower Greenville, ate from Joy Macarons and did some retail therapy! It was so fun to wander around the shops and enjoy each other's company. That afternoon, Nikki and I ventured out to Wild Daisy Dessert Bar to pick up our lemon blueberry cake for Easter brunch, window shop in Downtown Rockwall, and then enjoy a glass of wine at The Downing Bottle and Bites. It was perfect weather for sitting outside on the back patio and garden.
Saturday night, we prepared for Easter brunch, making sticky buns (recipe is here), casseroles and watching the Gonzaga vs. UCLA March Madness game. My pregnant self was entirely worn out, so I turned in early but what an ending to that game?? How exciting! Who doesn't love a buzzer winning shot?
Sunday
With all that has been going on in the world, Aaron and I haven't been attending church in person, but this weekend we went back for the first time! I was overwhelmed with joyful tears as I walked in and saw everyone worshipping the Lord. It was so refreshing to see a big group of people again all gathered together in fellowship and community. Our pastor gave a great message, too. If you want to hear it you can listen here.
Easter is my favorite holiday to host. Easter is such a happy time celebrating our Savior who has risen from the dead! And, Spring is just a beautiful time of the year! We had a great brunch complete with sticky buns, casseroles, deviled eggs, cake, fruit and veggies! It was a feast! I think it was the most fun watching Kaden and Lainey hunt eggs from the Easter bunny! Kaden didn't quite get it but he enjoyed seeing what was inside each egg! He learned most eggs had candy, really quickly!
Sunday evening we stopped by my Texas mom's house, Michele Howell to visit their family and see our little goddaughter, Ivy on Easter! It was a blast… a weekend we won't forget filled with love and laughter.