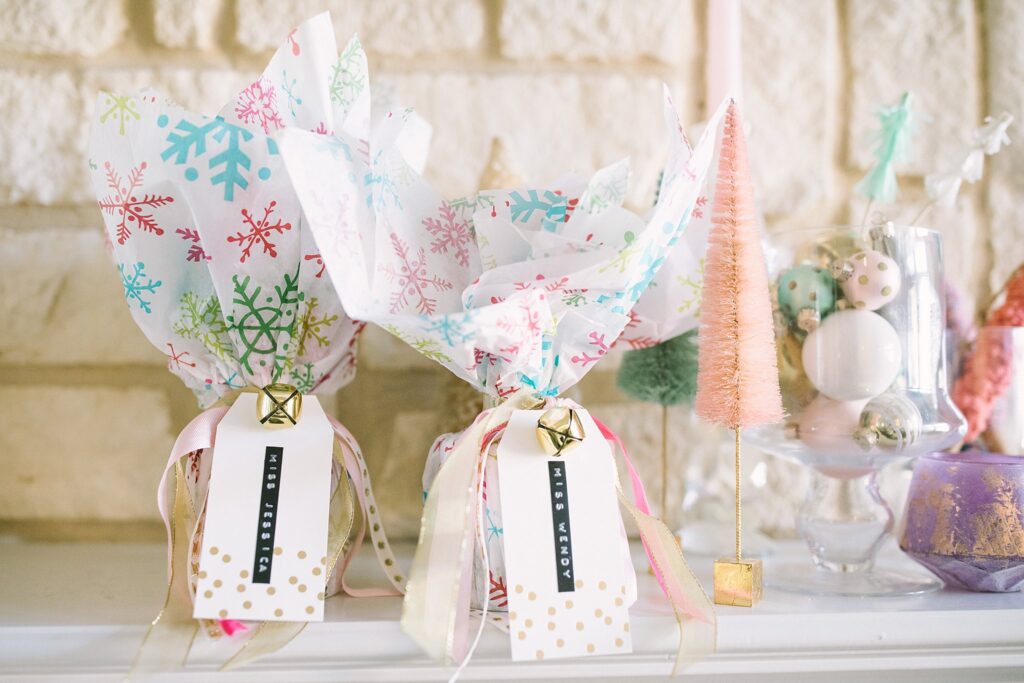 Every year it is so fun to start Christmas shopping. Picking out gifts that will put a smile on your friends and families faces is so much fun! And, wrapping that gift can be just as much fun! It's easy to spend a bunch of money on cute wrapping, but I find that it's fun to dig around and see what you have at home that you can use.
These little candles are for the teachers at Kaden's Mother's Day Out. I actually snagged them from the inventory at Meggie Taylor Boutique and decided to wrap them up in a cute way.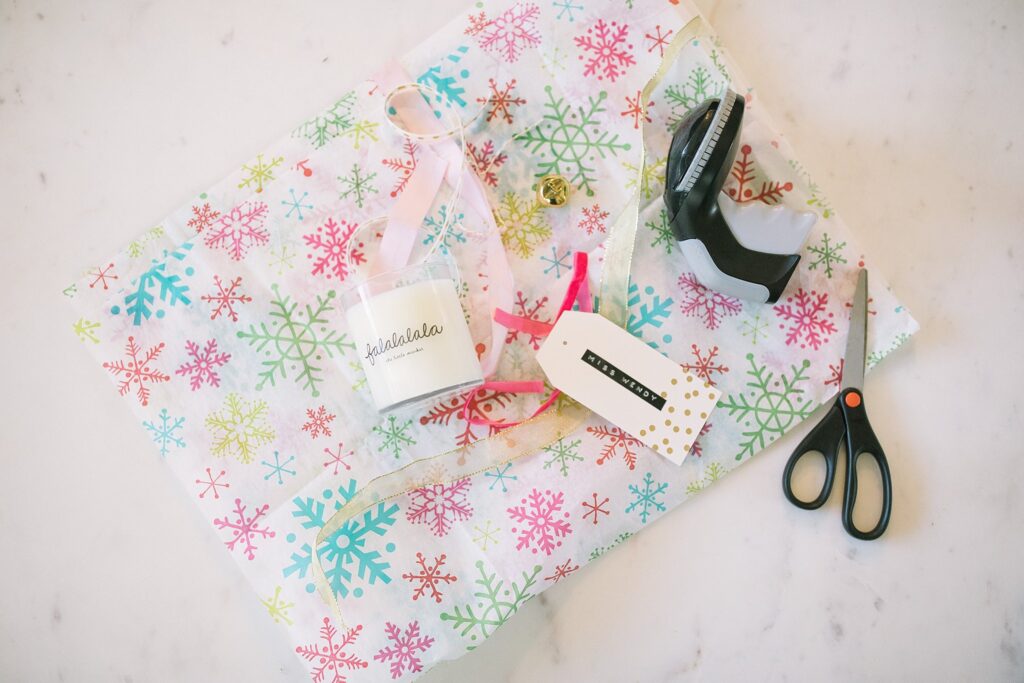 I came across some tissue paper with snowflakes on it, so I used a couple layers (since it's glass) and wrapped the candle like you would with cellophane. I cut the tissue paper so that it was closer to a square shape. This makes it a little more even on the top.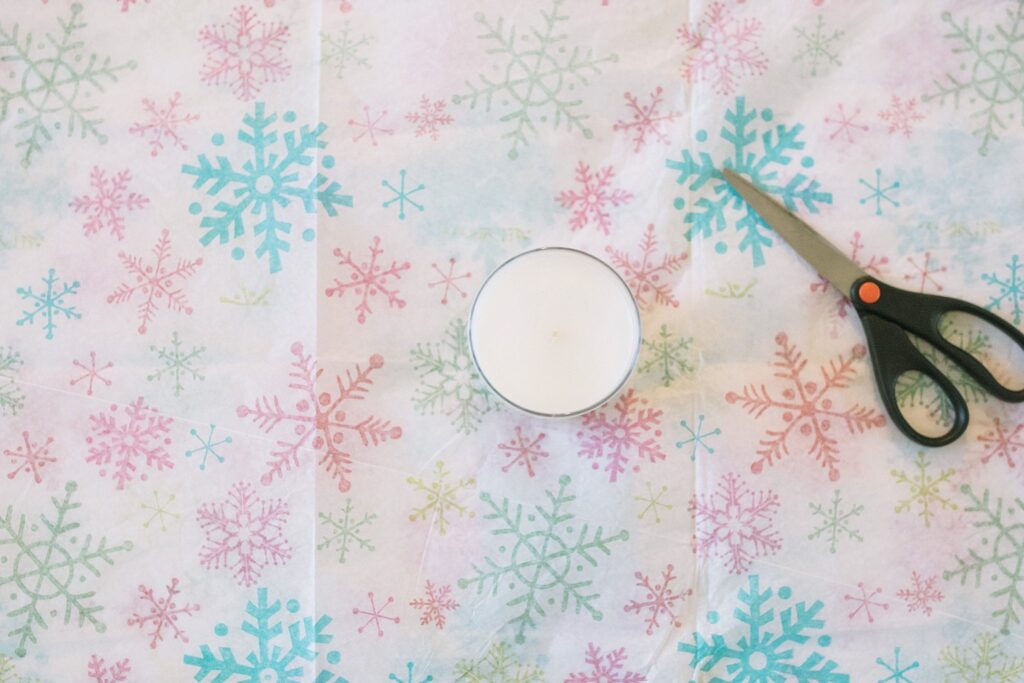 The thing that really makes this gift so cute to me, is all the different ribbons. I wen through my ziplock of ribbons and just tried to mix and match 4-5 different kids. I think it turned out pretty cute. While riffling through my stash, I found some jingle bells that I thought would be fun to add, along with some white gift tags.
To tie the tissue paper, I used the longest ribbon I had (the gold) and folded the others over it so I didn't have to thread them through once it was tied. I tied the gold really tight and slid the others over toward the knot, tying a knot over the gold.
Then, I took my handy dandy Dymo label maker that I was influenced to buy by Vintage Home Designs and used it to personalize the gift tags. When I attached the gift tag with string, I also threaded on a jingle bell.
I hope you love the finished product as much as I do! I really think the more ribbons, the merrier! And, it's so fun to be able to use what you already have at home!