Halloween is always a fun, creative time of the year! I'll never forget the Little Mermaid costume my mom made me when I was in preschool! It was one of my favorite things! As I've gotten older, I've enjoyed making simple halloween costumes on the fly so that I don't spend a fortune at the Halloween store! I've always looked forward to making Halloween costumes for my kids as well!
I LOVE to use ideas from Studio DIY! I follow her on instagram and I love looking at her blog every year. She always comes up with cute, creative, easy, and affordable ideas.
One time, my friend Taylor and I used another Studio DIY idea and dressed up as a pineapple and a strawberry! It was really simple, and we had a blast making our hats together while watching Halloween movies!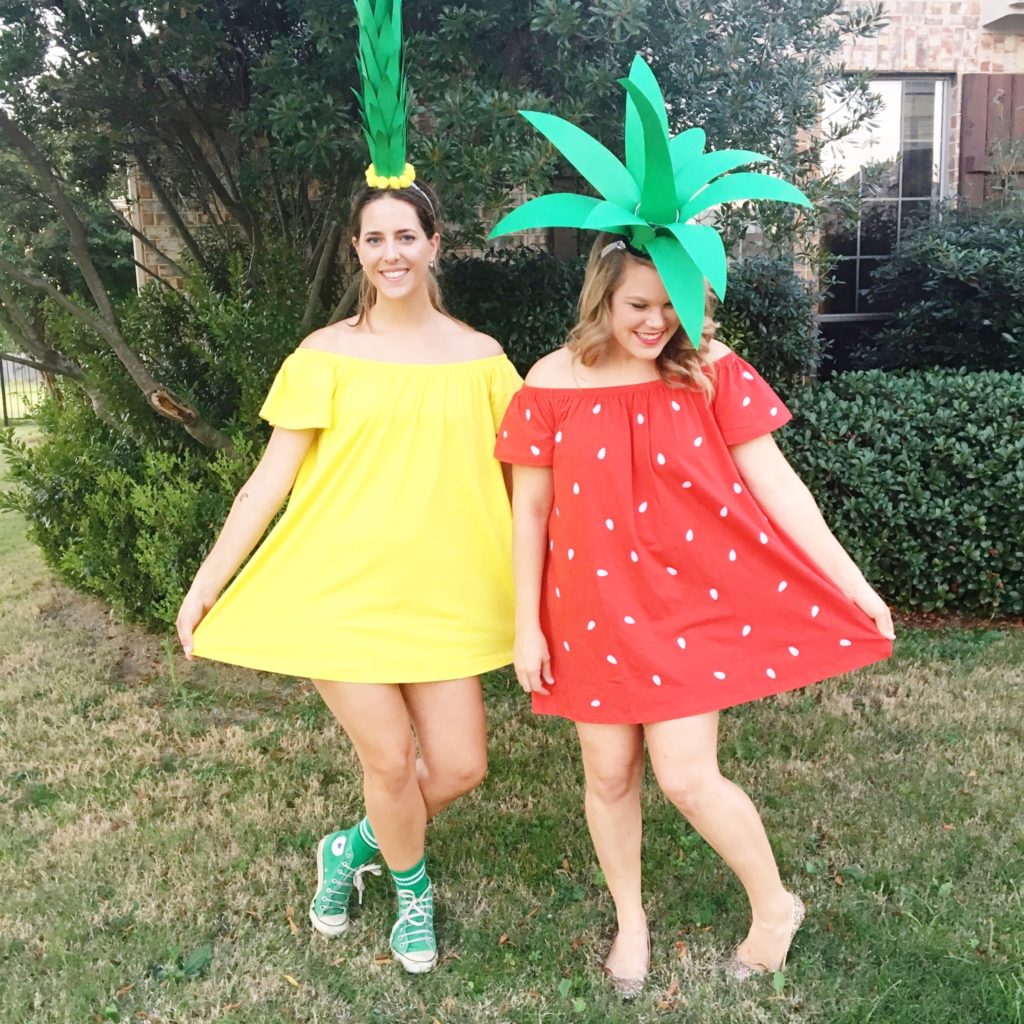 One Halloween that I worked, I put on a black and white striped dress and made a little queen bee headband! It was festive but not too much to still be professional.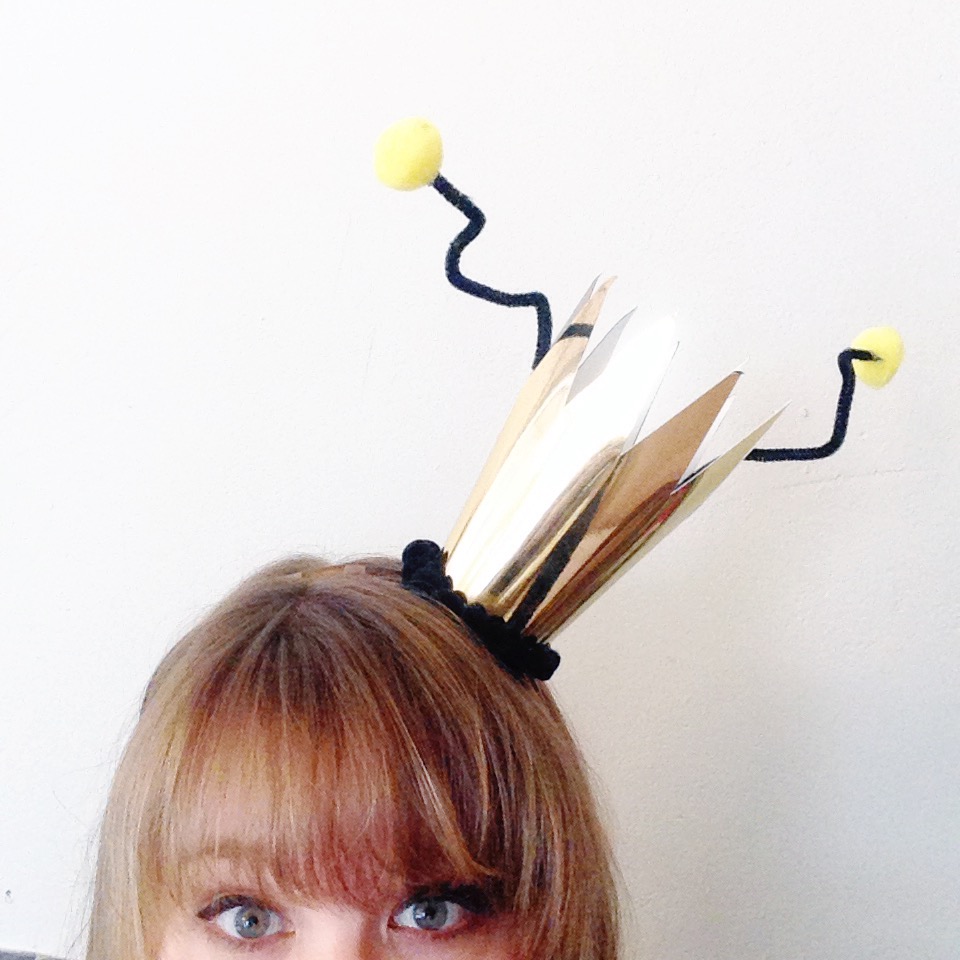 One year, Aaron and I were an In N Out man and a strawberry milkshake!! It was thrown together that afternoon and I really thought we had a chance at winning the costume contest at the bar… but, you know that the sexy kitten won. I think it was rigged, right?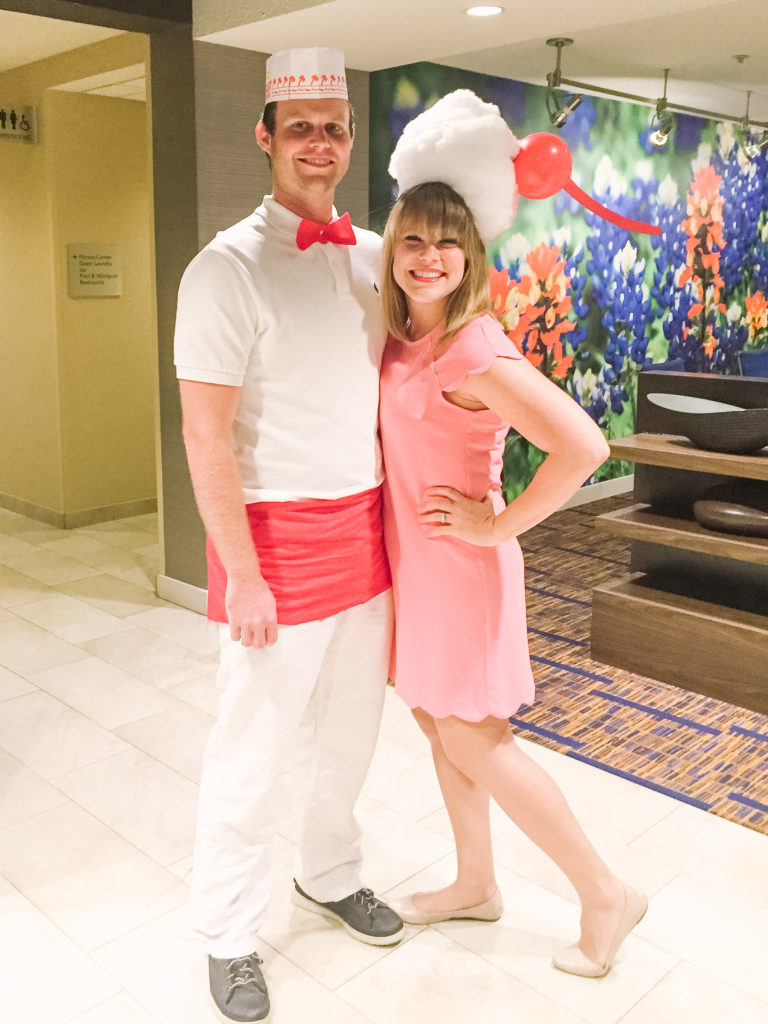 Last year was Kaden's first Halloween so I knew we had to do a little family costume. I, of course searched the Studio DIY blog, and decided we would be paper, a pencil, and an eraser. It was super simple. I used one of Aaron's old white tee shirts and some fabric pens to make the lined paper. I found Kaden a pink romp(him) and used a black fabric pen to make it look like an eraser. And, I found a yellow sweater in my closet to pair with the little hat I made to look like a pencil. It's fun because we keep it simple and affordable. Here is the link to the Studio DIY tutorial if you would like to make this yourself.
This year, we decided to be the Flinstones for a last minute Halloween party, so I took some photos to share a DIY post with you soon! We have different costumes coming your way for October 31st, too!! I just love getting dressed up! I'm going to be sad when Kaden doesn't want me to make his costumes or dress up as a family theme anymore. But, why am I getting ahead of things??
Do you make your costumes or buy them? Are you dressing up this year??
|Shop This Post|