This easy DIY pumpkin spice room spray makes the perfect Fall gift! I made a pumpkin spice room spray last year around this time, and it quickly became one of my favorites! Here is the recipe that you can make your own at home. It makes a great gift and it smells amazing! You will love having in a room or a bathroom for yourself and your guests!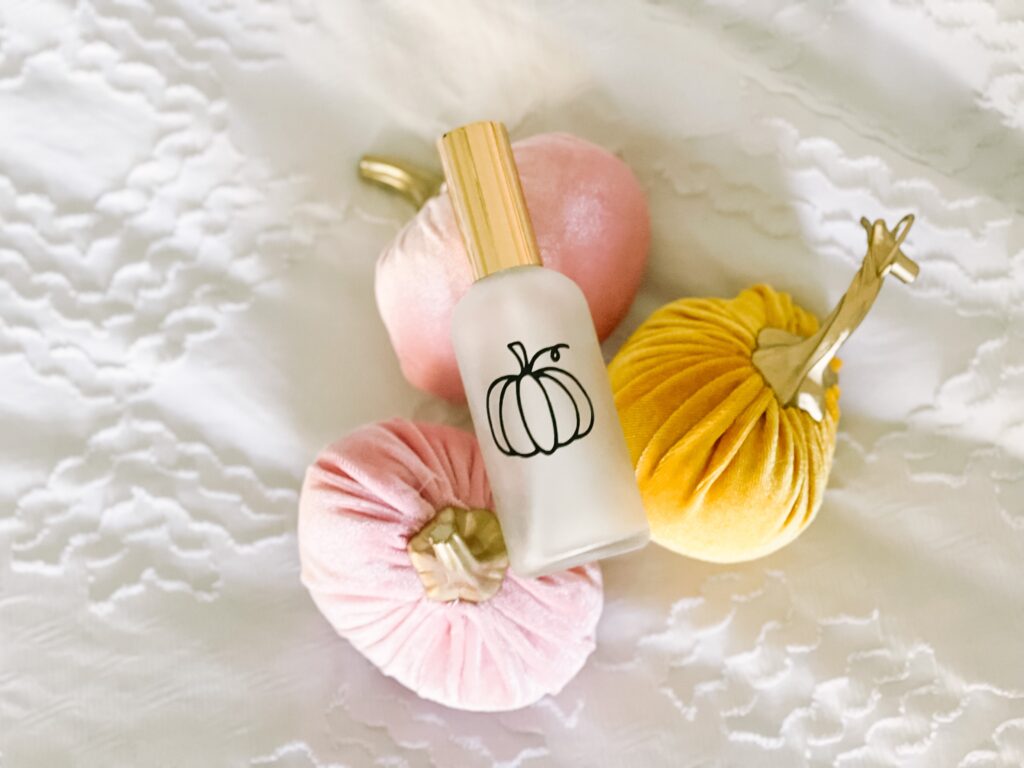 This DIY pumpkin spice room spray is so simple to make. All you need is a glass spray bottle, essential oils, water and witch hazel. I ordered some cute little pumpkin decals off Etsy, too!
What You Need//
12 drops clove essential oil
8 drops vanilla essential oil or clear vanilla
8 drops cinnamon essential oil
4 drops nutmeg
Water
What To Do//
Place your vinyl decal on your bottle. Add essential oils to your spray bottle. Fill half with witch hazel and the other half with water. Secure lid and gentle shake. Spray in desired room to boost the smell and get you in the Fall spirit.
Enjoy! Happy Fall Y'all!