In the words of Schmitt from New Girl, 4th of July is the sexiest holiday!! I mean who doesn't love to celebrate the great US of A? Patriotism runs true to my core and I have my fabulous grandma to thank for that! Celebrating the 4th is also so fun for me because Aaron proposed to me in NYC on the 4th of July… as the fireworks fell off the Brooklyn bridge. I LOVED It! Now, every time I see fireworks I think of that special day!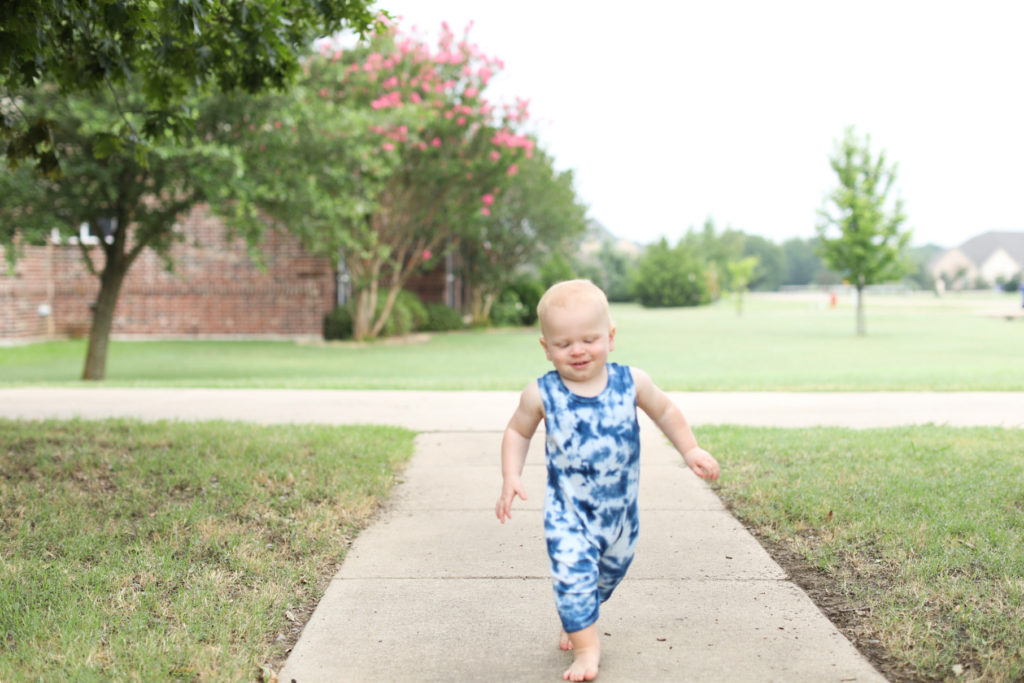 We are staring to think about our 4th of July celebration this year and I just knew I should get started early on K's outfit! My mom used to help us sponge paint t-shirts so I debated doing that with him…but I think that will be a better option for next year! This year, I went with Tie-Dye since it's back in style and it's way too much fun!
You can't mess It up…right? There's no right or wrong way, but I bought these great tie-dye kits on Amazon and It made It soooo easy! The kit came with rubber bands, gloves, dye and instructions. It was super easy and quick! I linked the tie-dye kit at the end of the post.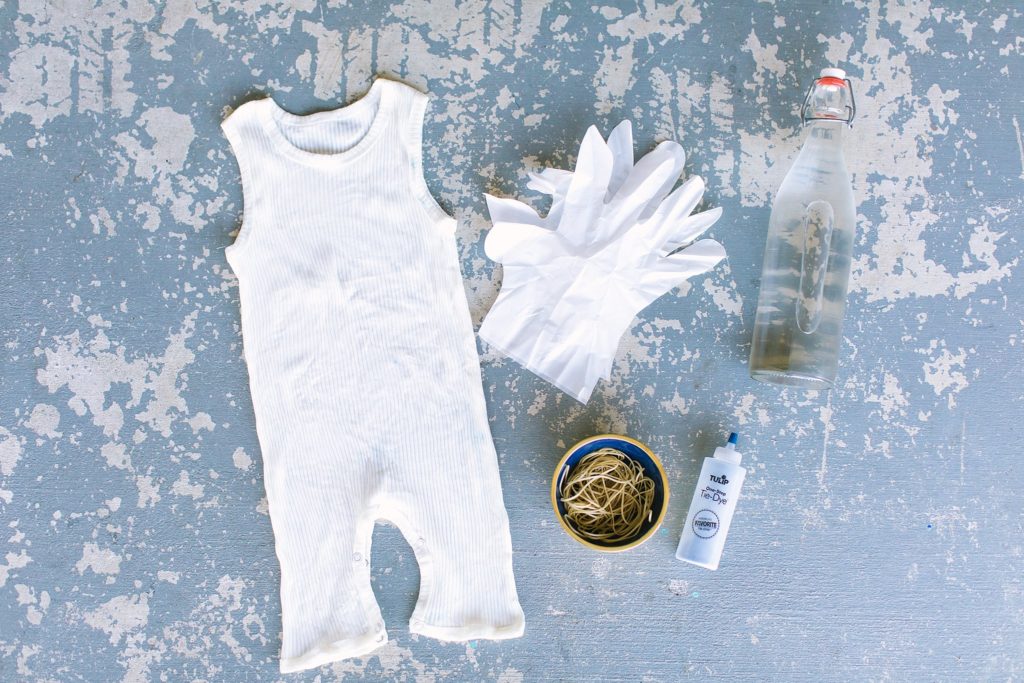 1// Gather all of your supplies: white t-shirt or outfit. You can do socks, dresses, headbands, shorts, rompers (I linked the romphim at the end of the post as well) shirts, really anything! The sky is the limit! You will also need everything in the kit (dye, rubber bands, gloves). You need water to fill up the bottle of dye, something to put down underneath you when you are getting everything messy, and cling wrap. I was almost out of cling wrap but I found two barely used pieces that I wrapped around in a pinch.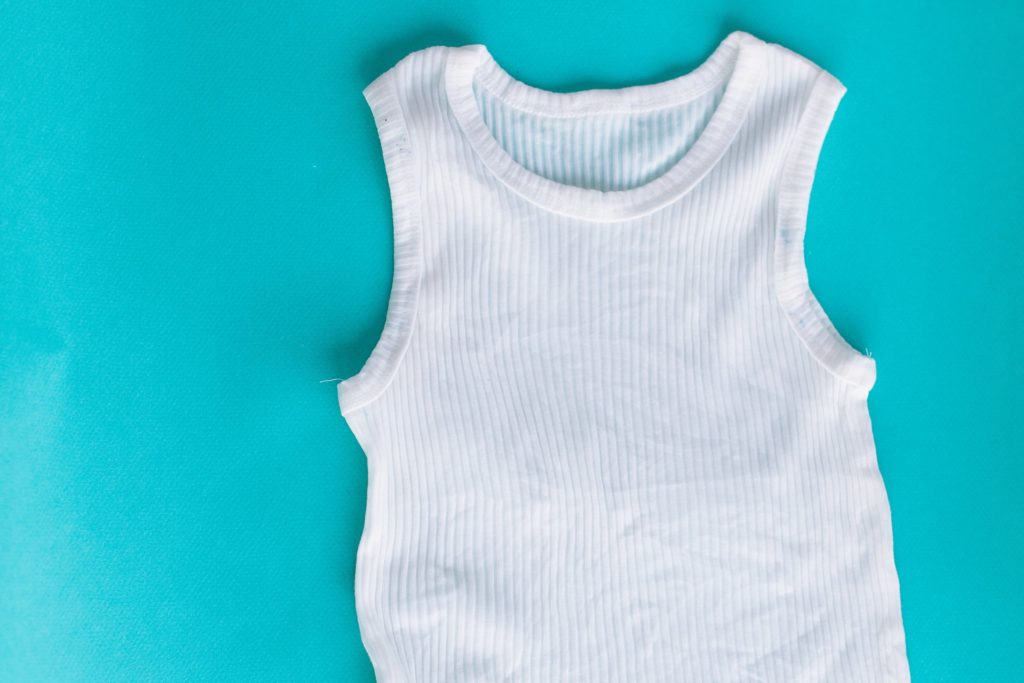 2// You don't have to, but I have read that the dye stays better if you dye damp clothing, so I rinsed K's romp-him and wrung out the water first.
3// Depending on which technique you like, you will tie rubber bands and roller or scrunch up your fabric. I wanted to do a random all over tie-dye so I bunched It up in random pieces and put a few rubber bands on It. The kit comes with so many ways to roll and tie and shows you what It will look like when you undo It, which is super helpful!
4// Then, add water to the bottle of dye, shake It up and then pour It all over your clothing. Make sure It covers It.
5// Wrap your clothing in cling wrap and set It aside for 6-8 hours to really let the dye soak. Since I dampened my shirt, I only let It sit for 4 1/2 hours.
6// After you let the dye soak in and work it's magic, undo the cling wrap and rinse your creation until the water runs clear. After that you will see your masterpiece!
7// Make sure to wash It on It's own the first time you throw It in the wash, then like normal with other colors after that!
I wanted to make this special for the 4th of July so I tie-dyed with blue dye. Maybe I can find Kaden some cute new red Vans for the 4th??
I would LOVE to see your tie-dye creations! Please tag @meggie.taylor on instagram or Meggie Taylor Photography on Facebook! I also tagged the kit and the onesie I purchased on Amazon below.
I tagged the tie-dye kit and Romper I bought on Amazon for you above.
Similar Posts Here…