Our friends recently came to visit from New York. Before they came, Aaron and I were talking about how to show them everything with only a weekend in Dallas. I thought it would be fun to share all of our adventures with y'all since we had such a good time! We were able to do a little of everything and keep it family approved for the K-man!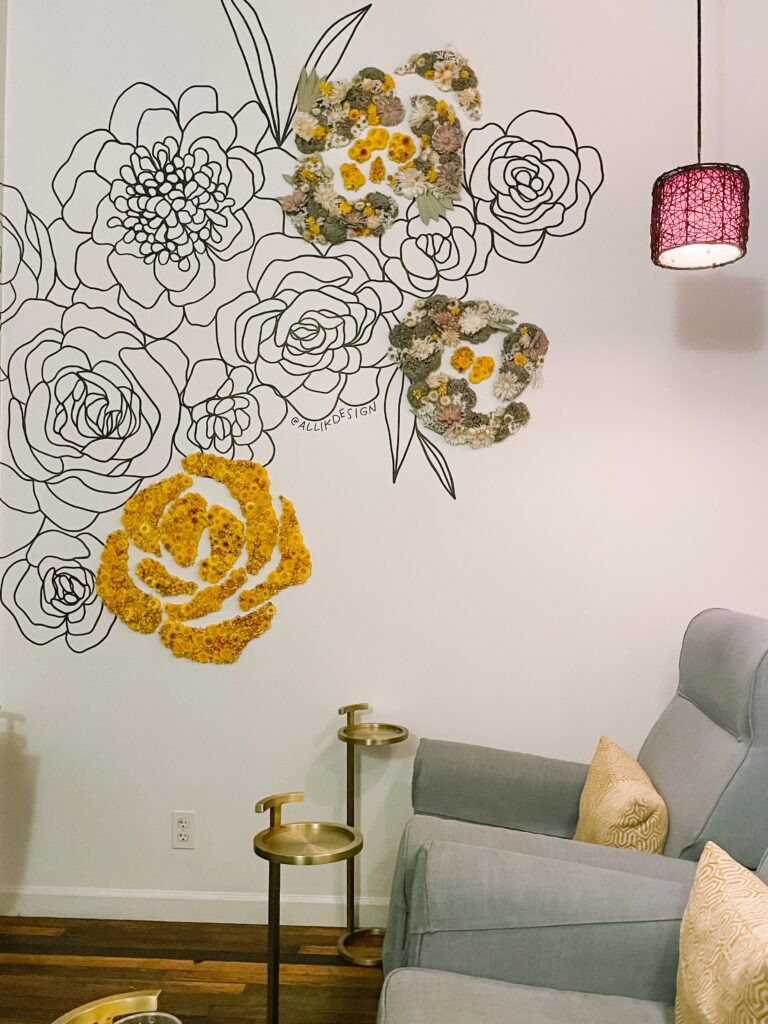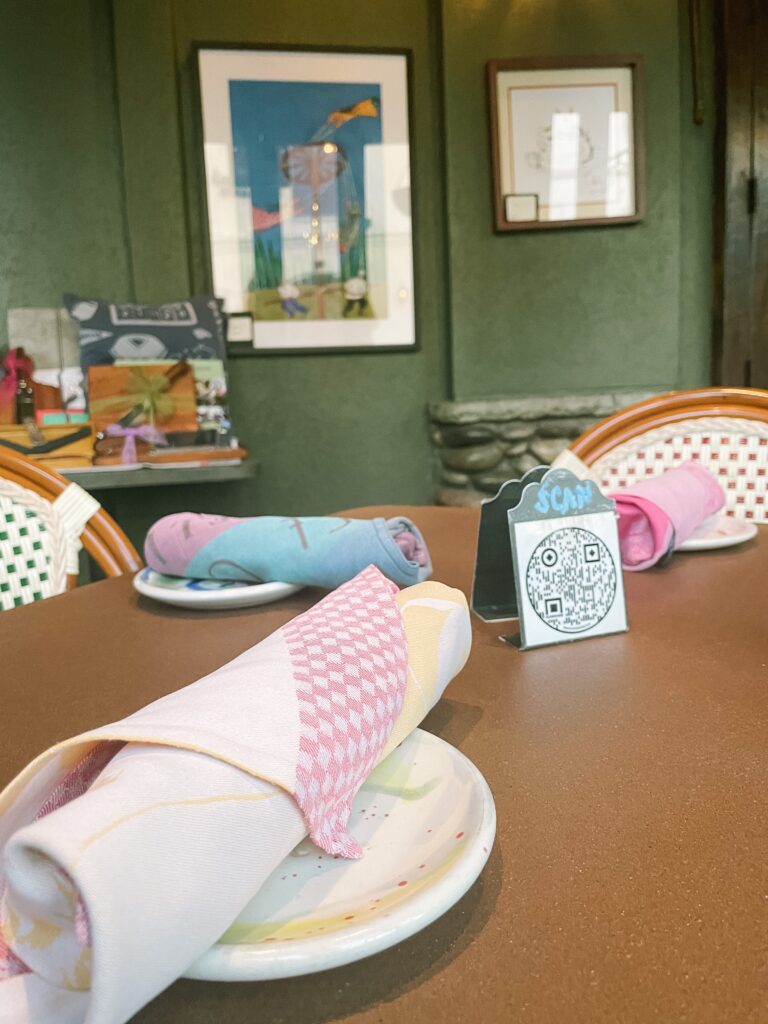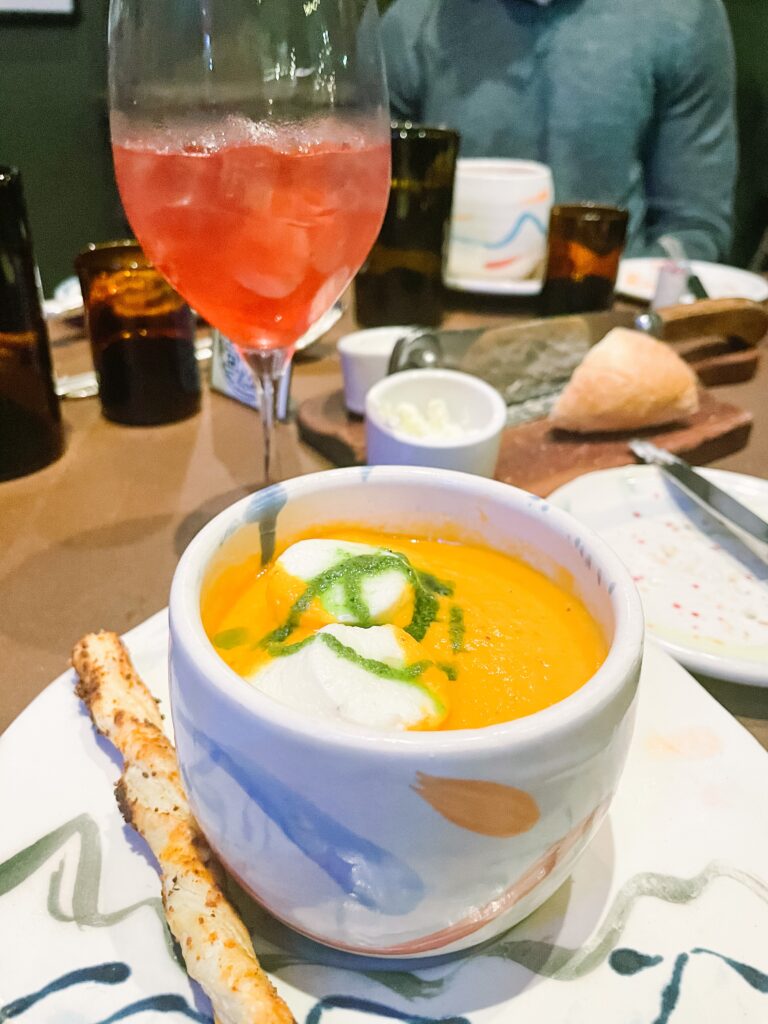 Thursday
Before our friends arrived, Aaron and I got massages at Spa Habitat in West Village! It was amazing!! They use all organic products on you and the massages were so great! I can't wait to go back!
Our friends came in that night and Aaron and I were celebrating our anniversary so we invited them to join us! We had reservations at Rise which is possibly my favorite restaurant in Dallas! Until a couple years ago I hadn't had a soufflé, but once I tasted their amazing soufflés there was no going back! Collectively we had the marshmallow soup, the french onion soup, the sausage soufflé, the cajan soufflé, the avocado and shrimp ceviche soufflé and the crab soufflé. For dessert, I finally got to try the pistachio soufflé and we also indulged in the bread pudding soufflé! Everything was divine! It's just the cutest place! My friend Ashely described it as a "French Anthropologie" and she's exactly right!
Friday
Everyone had to work on Friday, but we made the most of our evening by showing them one of our favorite restaurants in Rockwall, Rodeo Goat in the Harbor. We got to sit outside by the lake. The weather was perfect and we had a great time staying well after the check to enjoy each other's company! I'm not sure what everyone ordered, but I got the bad hombre burger. It's spicy and amazing!! I get it often!
Saturday
Saturday we knew we had to take them for Texas BBQ since they had been in Texas for a few weeks already and hadn't eaten BBQ. We took them to Pecan Lodge, which to us, is the best BBQ in Texas. We ordered a trough so that we could try it all! It's the best way to do it in my opinion. Pecan lodge is in Deep Ellum, so after lunch we walked around enjoying our popsicles from Picole Pops and coffee from Merit coffee, while we shopped. There are so many cute shops down there…my favorite is Jade & Clover.
We headed back to Rockwall and took the boat out on the lake for a cruise. It was the first time we've had the boat in this season and it was so amazing!! I am so ready and every day the week before, Kaden asked to go on the boat. To say he was excited is an understatement. That boy being on or in the water!
For dinner, we stayed in and cooked non other than Alex Snodgrass's turkey skillet bake from the Defined Dish cookbook. Alex lives in Dallas and Ashely loves her, so we cooked from her cookbook so she could feel like she met her.
Sunday
Sunday was the last day of the weekend, and is there any other way to spend your Sunday Funday than Sunday brunch at the Henry?? I don't think so! We had a wonderful time with great food! Kaden didn't touch his eggs and bacon, but he chowed down on crab toast… such a boujie baby! If you haven't gone to the Henry for brunch, you are for sure missing out!! My go-to order is the cleo coffee, amazing! And, I love the Rancheros Breakfast Bowl! It is a light version of a classic breakfast and I always leave satisfied and not full. I wish I could have ordered the strawberry brunch cocktail, but I'll just have to go back after I have this baby.
I know they only had a weekend in Dallas, but I hope that they feel like they hit all the good spots.