I was able to blog some books that our book club read last year, and then I totally got too busy to blog others. But, I thought I could at least give you a list of all the books in the order of how our book club ranked them. We read 11 books in the year, so I'm going to start from number eleven and count down to our favorite book of the year!!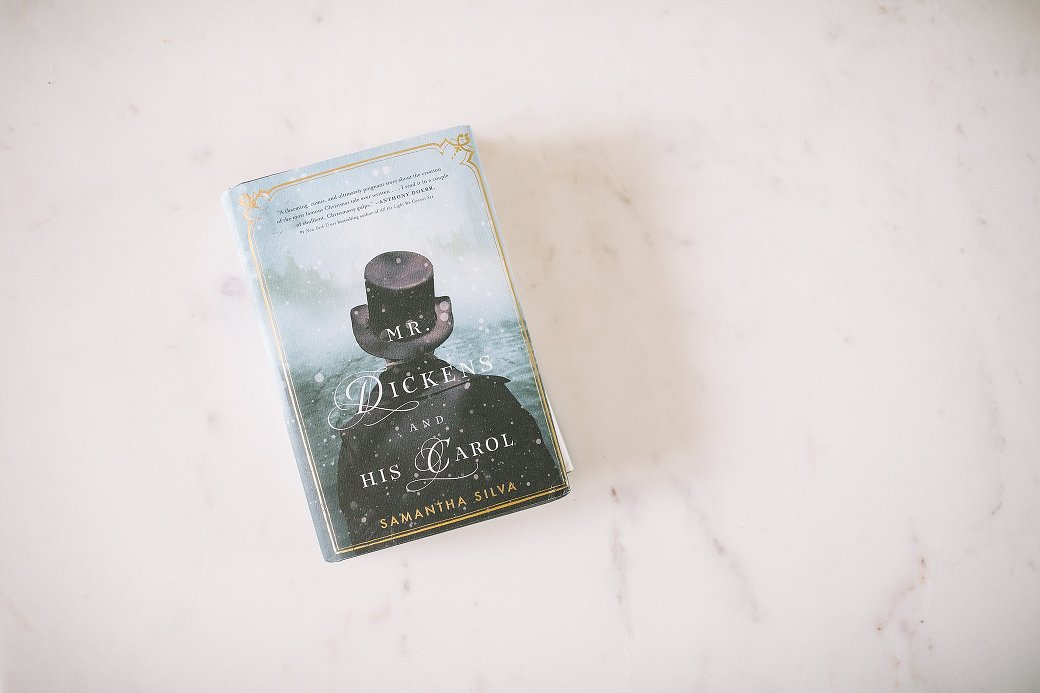 P I N____________________save this for later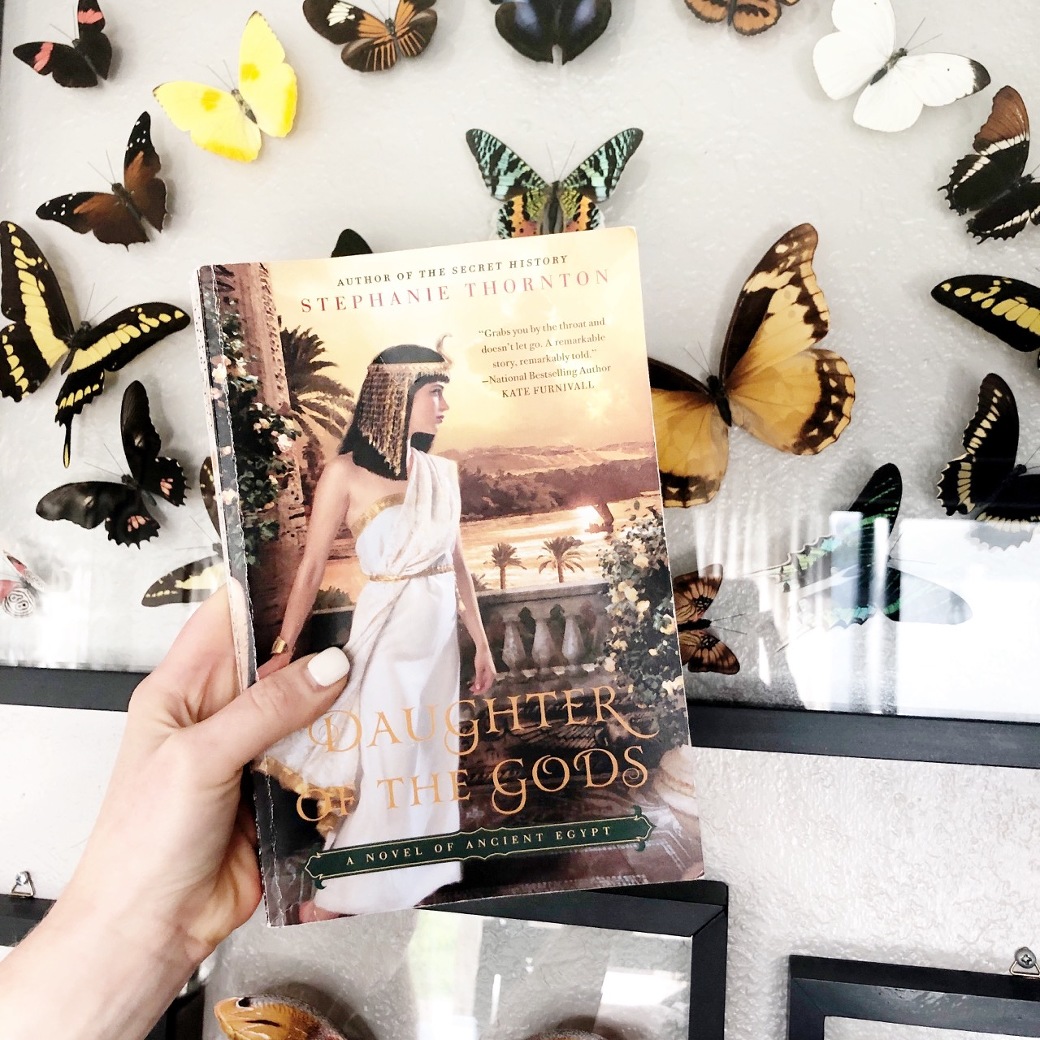 P I N____________________save this for later
10 and 11. These books tied for our least favorite of the year. Mr. Dickens and His Carol and Daughter of the Gods. I'm in total agreement with our book club on this one. I really did enjoy Daughter of the Gods, but it is something I wouldn't pick for myself. Also, Kaden was born that month, so finding time to read it was really difficult. To read my previous post about Daughter of the Gods click here. Mr. Dickens and His Carol, however, was extremely difficult for me to get through. I didn't know enough about A Christmas Carol or care enough about the making of the novel. The language was also so old-timey that I just got lost while reading and didn't care to go back to reread it. While great books for a niche reader, these were my least favorite books.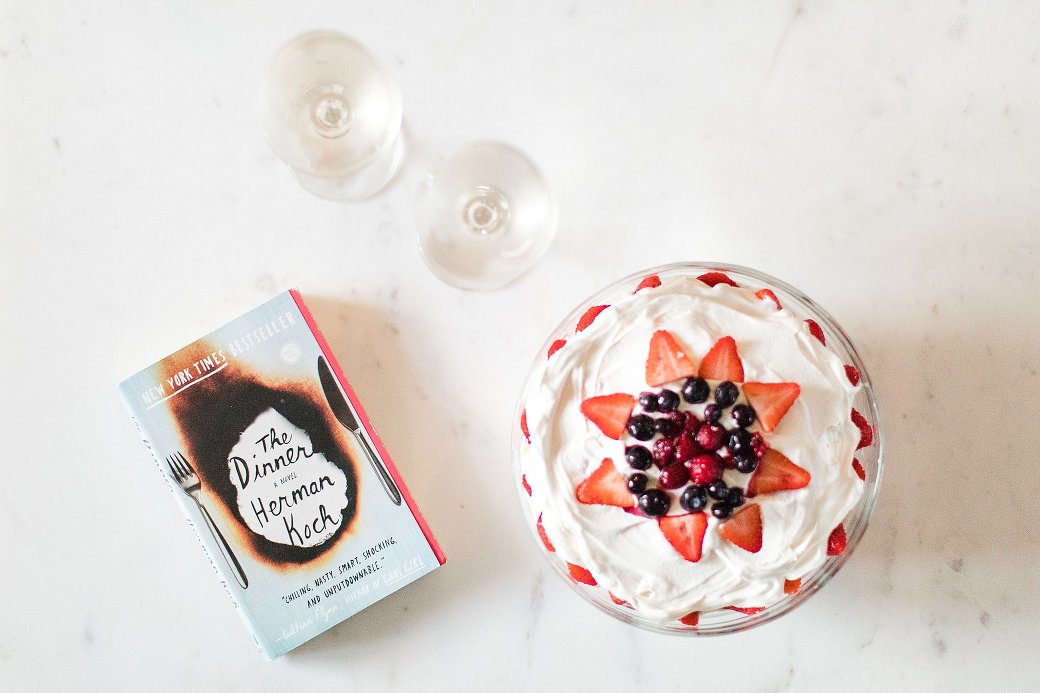 P I N____________________save this for later
9. The Dinner by Herman Koch. The Dinner was one book I was really excited to read because the entire story takes place over one dinner. However, I have to say, it wasn't my favorite novel. I expected too much and this book didn't deliver for me personally. I finished all 292 pages simply because I wanted to be able to discuss it at book club, not because I couldn't put it down. The beginning of the book grabbed me because of the author's beautiful writing. I felt pulled into the story. But as I reached the halfway point or even three quarters of the way through, and I realized nothing had really happened, I was slightly disappointed. To read more about The Dinner, click here.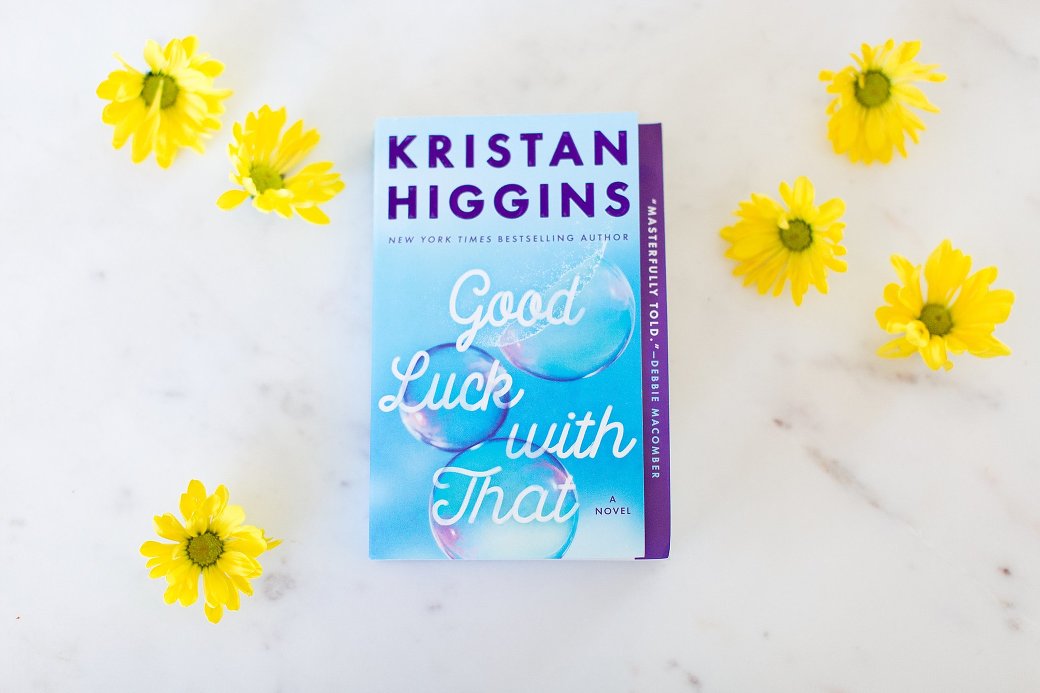 P I N____________________save this for later
8. Good Luck With That by Kristan Higgins.Good Luck With That was about three girls who meet at age 17 at fat camp one Summer. Together they dreamed of what they would do in life once they became skinny. They shared a bond that continued after camp. The book begins around the time that Emerson (one of the three) finds herself in the hospital dying from the strain her weight has put on her heart. The three girls are together in the hospital one final time as Emerson tells them to finish the list they made at camp (the dreams they had for when they became skinny). Marley and Georgia set out to honor their friend's wishes and check things off the list. In doing so, they learn so much about themselves and their relationships with family and friends. I really enjoyed this book, just not as much as some of the others we read this year. To read more about Good Luck With That click here.
P I N____________________save this for later
7. The High Tide Club by Mary Kay Andrews. Coming in at number seven is The High Tide Club. This book had a little mystery, a little romance, and a group of friends who would skinny dip every time the tide was high. A terminally ill heiress hires a lawyer to contact all of her old friends. Where money lies, mischief and scandal are not too far around the corner. In theory it sounded good, but I didn't fall in love with many characters, and I wasn't fully invested in this story. I have read one other book by Mary Kay Andrews and I just don't think she's my favorite author. She is loved by so many, but it is not my kind of writing. If you have read some of her other books and love them, you would probably love this one as well.
P I N____________________save this for later
6. Black-Eyed Susans by Julia Heaberlin. This was another book that I had high expectations for, but it didn't fully deliver. It was a good read, and it was interesting, but it wasn't as creepy as I thought it would be. Our book club reads a good amount of murder mystery books, and this one just wasn't as great as some of the others. Here's what the publisher says about the book, "Shocking, intense, and utterly original, Black-Eyed Susans is a dazzling psychological thriller, seamlessly weaving past and present in a searing tale of a young woman whose harrowing memories remain in a field of flowers—as a killer makes a chilling return to his garden."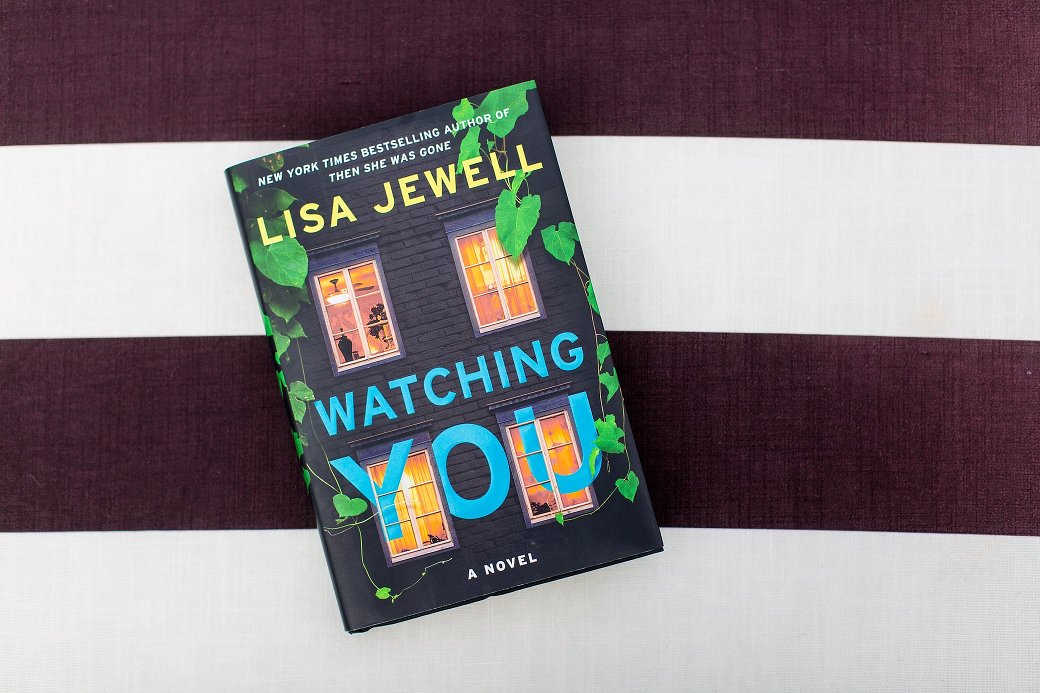 P I N____________________save this for later
5. Watching You by Lisa Jewell. Ok, starting here around number 5 is where the books really start getting good in my opinion. Watching You was a fast read. Taking place in England, this book is set in a ritzy area where murder is not the everyday occurrence, but everyone is in everyone's business. You never know who is watching. You are constantly forming your opinions of who did it, with the story moving along quickly. It is an easily devoured novel, perfect for a flight. To read more about Watching You, click here.
P I N____________________save this for later
4. Mrs. Kennedy and Me by Clint Hill. This book was my book club pick this year and I LOVED it!! I know everyone didn't share my sentiment, but it was one of my favorites for sure this year. Mrs. Kennedy and Me was written by Clint Hill, Jackie Kennedy's secret service agent. I have always had a fascination with the Kennedy family, and along with most of America, I love learning about Jackie Kennedy specifically. This was a very intimate retelling of her life in the White House. It felt as though you were really getting to know her through the eyes of Clint Hill. There was a section about her travels that trudged along a little slower than the other parts of the book, but I can't recommend this read enough. It was tragic to read about President Kennedy's assassination. Living in Dallas and having gone to the Sixth Floor Museum, it feels so close to home, even though we were not here at that time in history. If you have any interest in the Kennedy family, you will enjoy this quick, intelligent read. Also, it is so fun to see all of the photos in the book. I was most amazed at how much Jackie helped in building foreign relations. I could talk about this book for a long time, but I will let you read it for yourself.
P I N____________________save this for later
3. Where the Crawdads Sing by Delia Owens. I feel like we read this book so long ago, but I remember it so well. It was elegantly written about a marsh girl whose life was extremely difficult. She wasn't handed the easy cards, but she sure did make something of herself through the years. This book had a similar feeling to the Glass Castle for me. So if you enjoyed that read, you may also like this novel. It begins as a coming of age story and then takes a turn when Kya is accused of murder. It leaves you guessing until the very last page. This book was so beautifully written. I would love to read more from this author. But, it looks like this is her first book that she has written without her husband. I hope she writes more. To read more about Where the Crawdads Sing click here.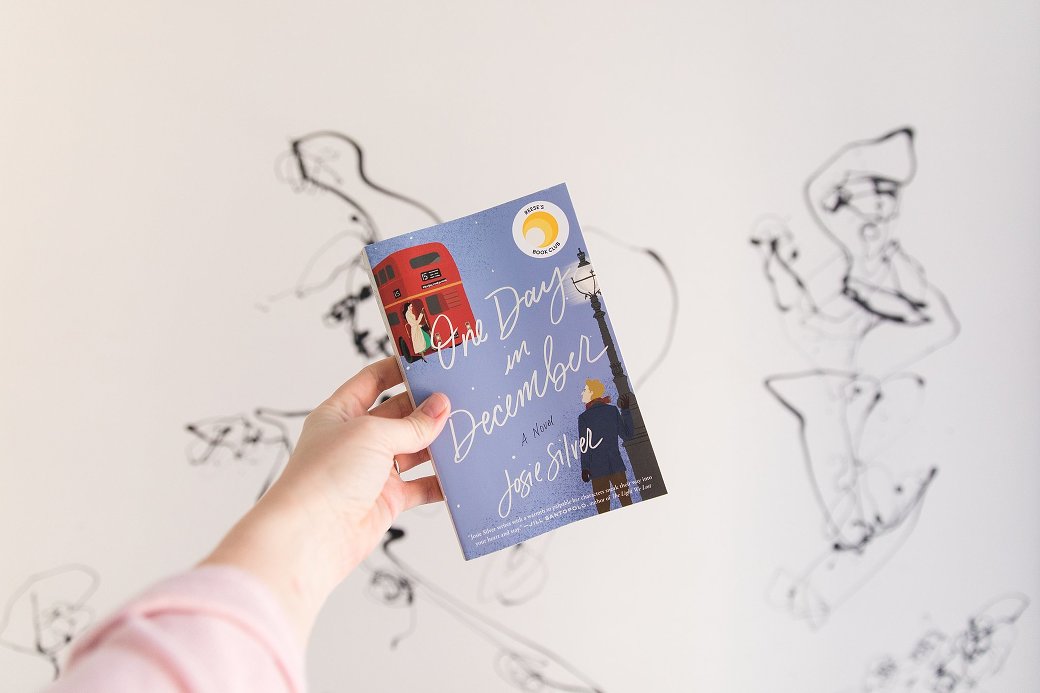 P I N____________________save this for later
2. One Day in December by Josie Silver. Oh my goodness, this book! It was so cute. It was basically like watching a rom-com in book form. The story opens with Laurie and Jack making eye contact while she is on a London bus in the middle of the winter. They meet and they both want to go to each other. Even though they have never met, somehow they are captivated by each other. Laurie tells her roommate Sarah all about this moment and for the next year, they try to find Laurie's handsome soulmate. Now, what I'm about to tell you is on the back of the book so I wouldn't consider it a spoiler… One day Sarah brings home her new boyfriend to introduce to Laurie, and when the door opens it is Jack standing there looking at her. What happens through the rest of the book will test friendships, loyalty and honesty. It is a book about finding yourself and finding love. I personally loved this fast and fun read, especially with so many surprises throughout the story. This is a MUST READ… perfect for a winter vacation. To read more about One Day in December click here.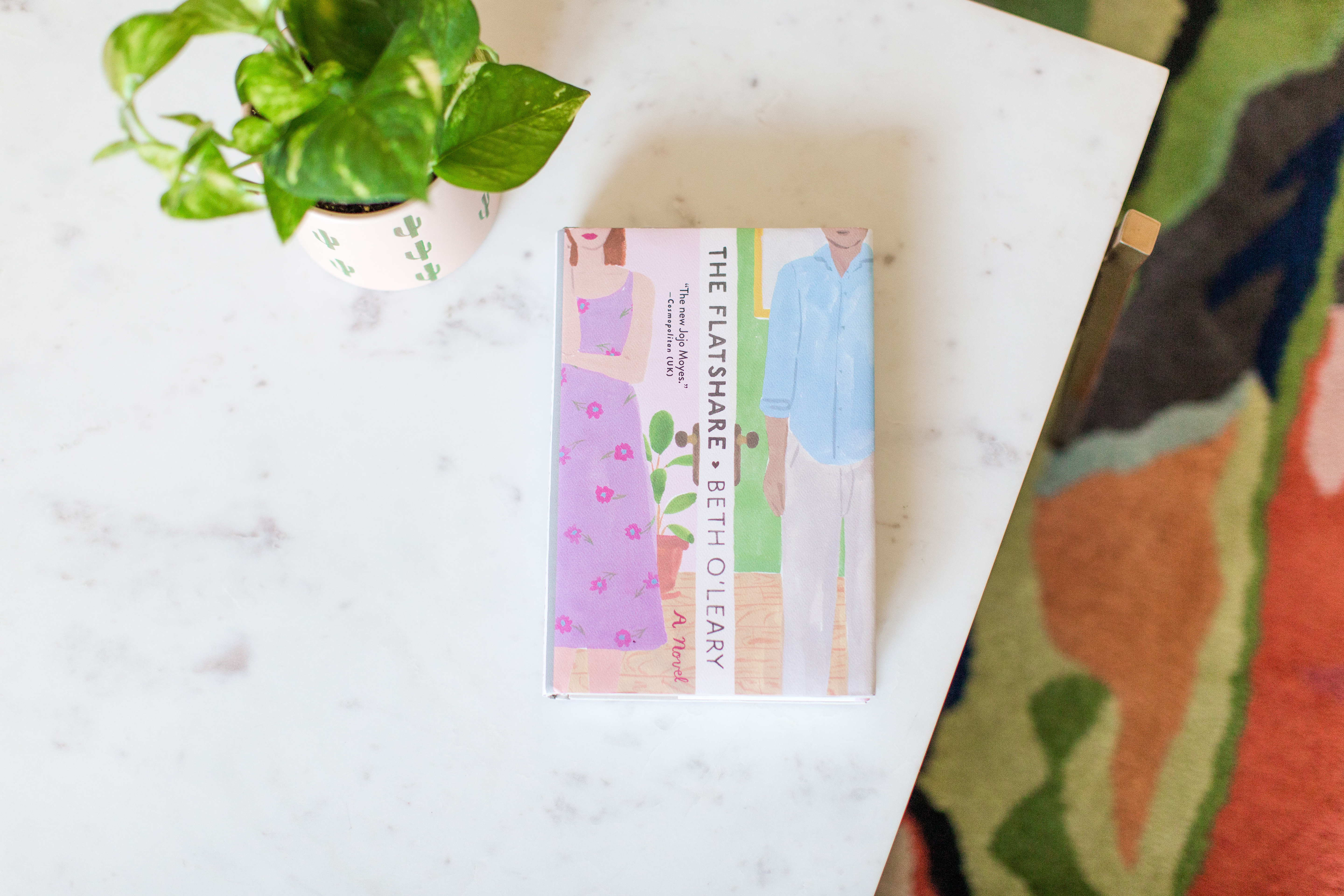 P I N____________________save this for later
1. The Flatshare by Beth O'Leary. I've been asked multiple times which book was my favorite this year, and this is it!! The Flatshare was hands down the cutest, most fascinating, original story. It was lighthearted but had some heavy themes mixed in. It talked about love, friendship, and hardship. It also featured a very strong female lead who wasn't in distress waiting for a man to rescue her. Tiffy and Leon share a flat together, but are never there at the same time. They get to know each other by their habits, and sticky notes. This book was clever, funny, and in my opinion, absolutely perfect! It seems that our entire book club agrees! To read more about The Flatshare click here.
I hope you enjoyed our books from 2019!!
2020 is already off to a great start with the memoir of Julie Andrews. Keep an eye out for that one.