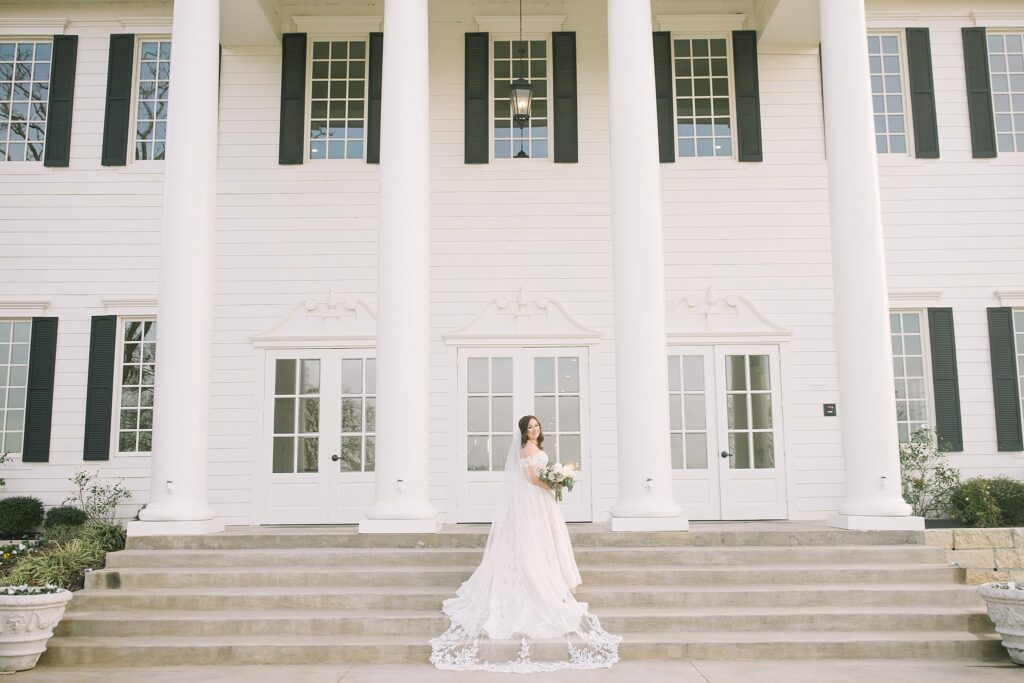 I cannot say enough kind things about Kayleigh. She is a sweetheart and she is so good at making people feel like they have always been her friend. She just welcomes you right in. I LOVED being the one to take her engagement photos (click here to see more) and I was even more excited to photograph her gorgeous Milestone bridal session! She even brought Lola to the photos!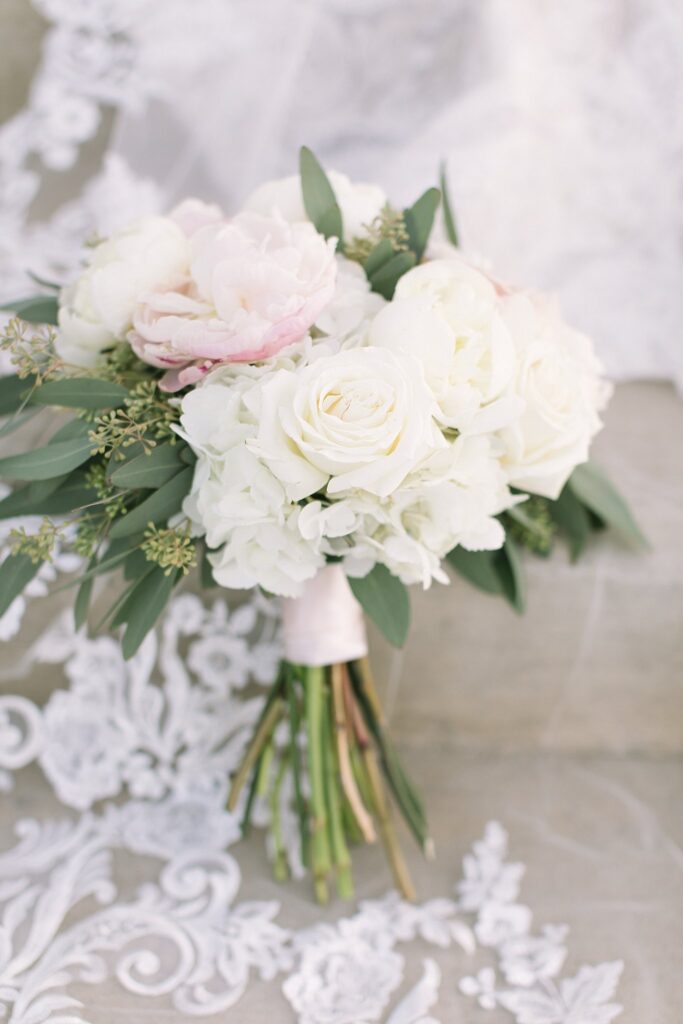 The Milestone Aubrey is so stunning! I really enjoy shooting here whenever I can, and this year It is a lot… yay for me! I love the colonial building. It has that Southern charm and the black and white gives your wedding or bridal session that elegant and classic feel. It is perfect!
We took photos in the bridal suite, the front of the building and then we even ran around chasing some light! There are so many beautiful options for a Milestone Bridal session!
Can you get over Kayleigh's veil?? I am obsessed! The beading and lace is gorgeous and I just love all the photos we were able to get with It on! Veils just complete your bridal look.
My favorite photos had to be the ones that had darling Lola! Lola is Kaleb and Kayleigh's cute little Bernedoodle! She is so sweet and playful. I am always happy when brides bring their puppies along for a few closeups. It just adds so much and you get to see more of their sweet personalities, the bride's and the pup's.
I can't wait to show you photos from Kaleb + Kayleigh's beautiful wedding day! Keep your eyes open…more photos coming soon!
See More Bridal Portraits…
|Vendor Love|
Florist// Coco Fleur
Gown// Allure Bridal from Lulus Bridal
Hair and Makeup// Tease to Please
Venue// Milestone Aubrey Mansion
|Shop This Post|