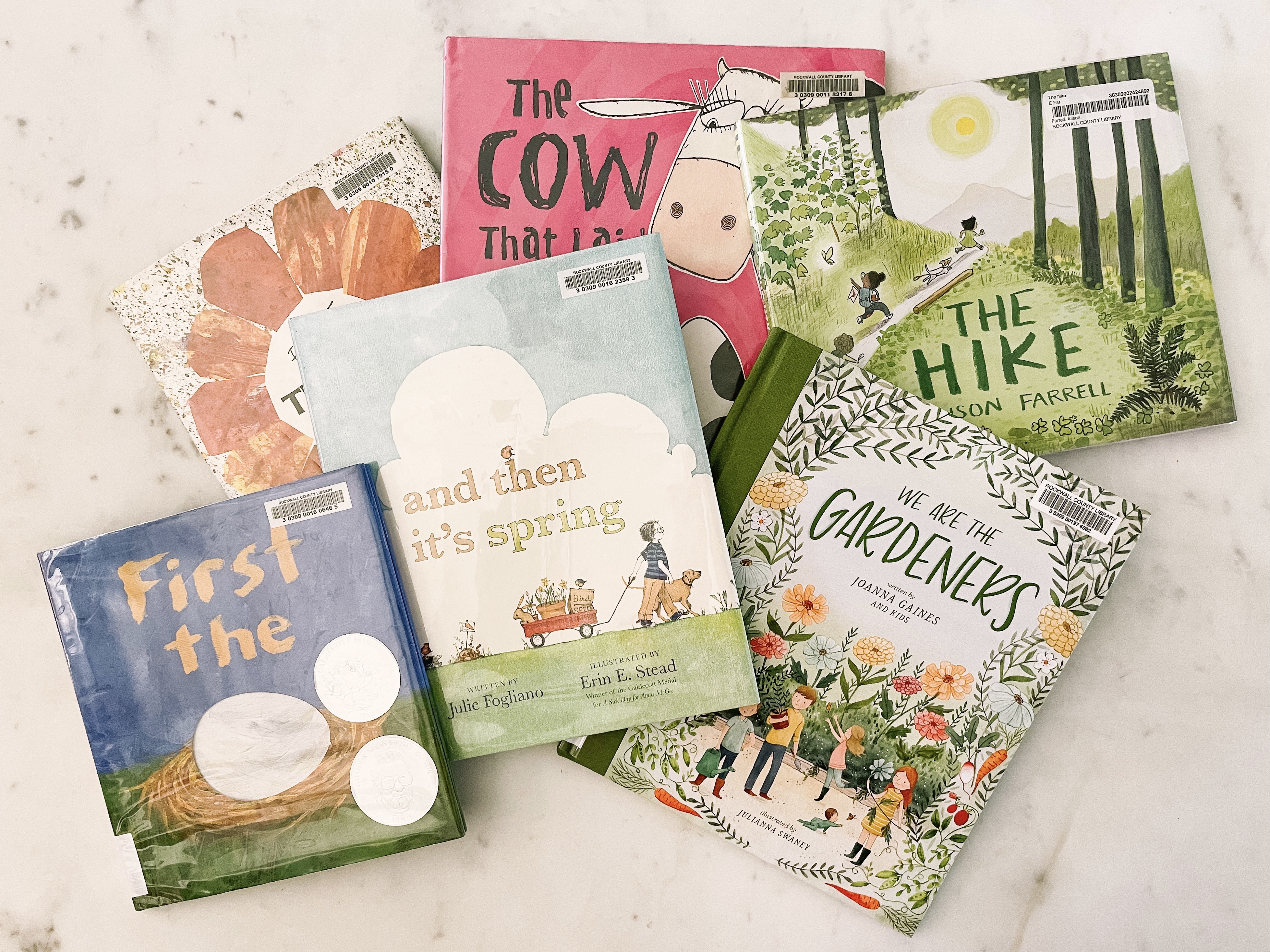 Do you love reading with your kids? I absolutely love books and so does Kaden, so I am always trying to find some fun books for the season that we can mix into our everyday reads. I just put together a list of Spring books for kids and I thought I might share it with you!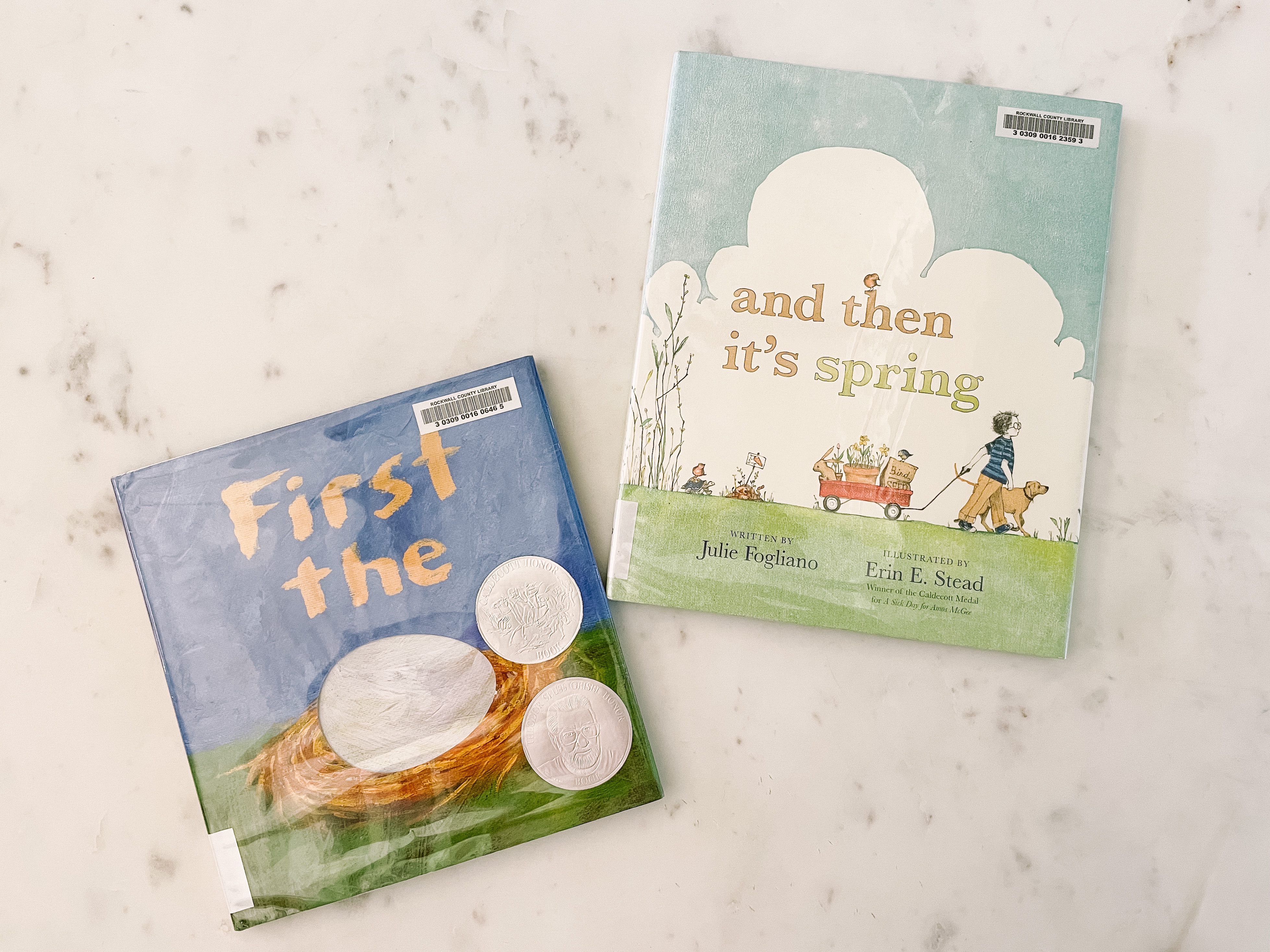 Caldecott Medal Award Winners
I usually start my search by researching some of the Caldecott Medal winners that fell within my Spring books criteria. This medal is awarded to the artist of the most distinguished children's books. Pictures are usually what holds the attention of my child, so it's fun to pick books that have unique illustrations. Plus, it keeps it interesting for myself as well.
First the Egg by Laura Vaccaro Seegar
The Gardener by Sarah Stewart
Du Iz Tak? by Carson Ellis
The Good Egg by Jory John
When Spring Comes by Kevin Henkes
And Then It's Spring by Julie Fogliano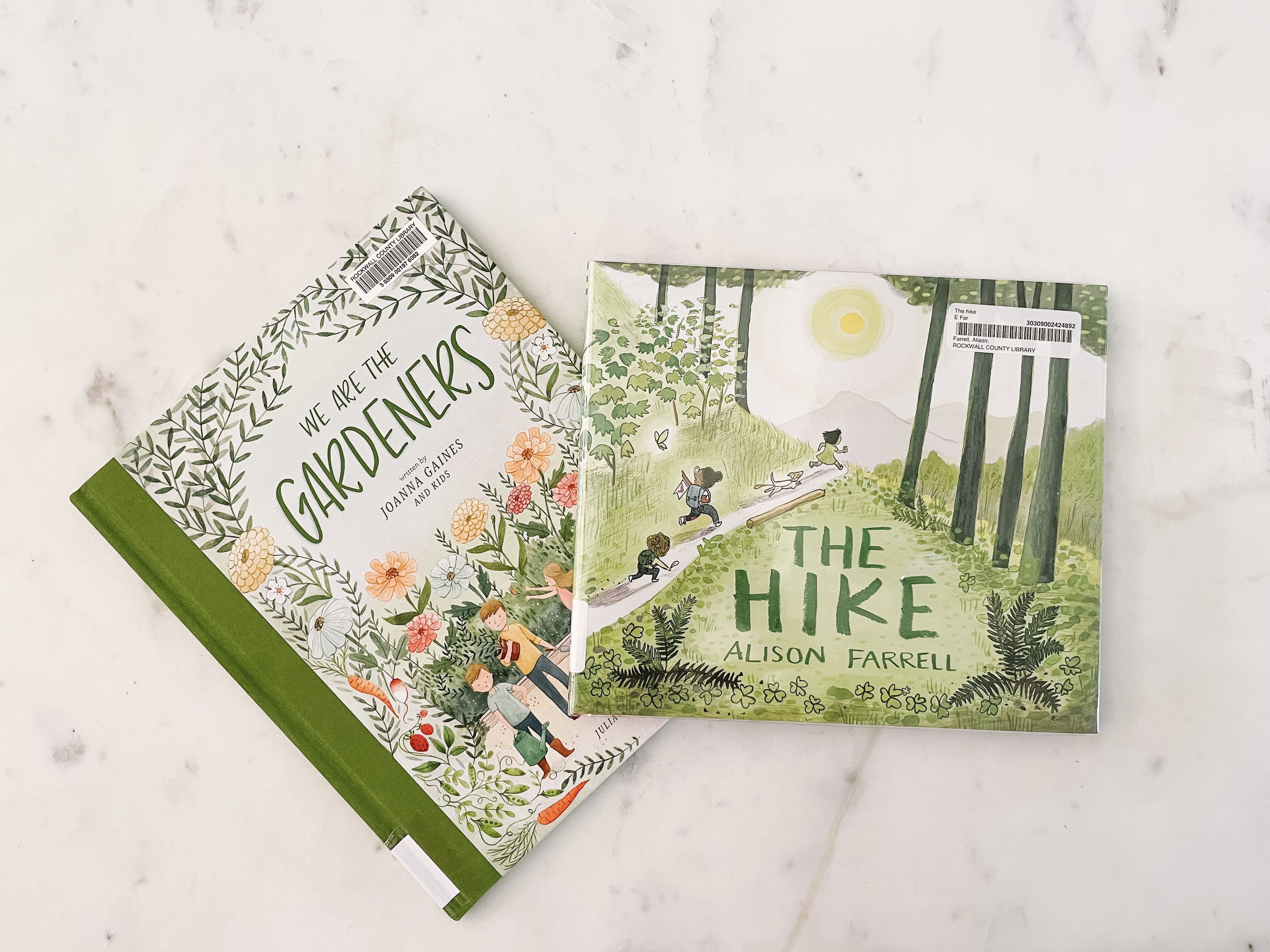 Amazon
Amazon is usually where I purchase my books, because I have Prime and shipping is free. So, I love too look through their recommended Spring books for kids and see what their best sellers are as well. Typically, I find different books than the Caldecott Medal winners.
We Are the Gardeners by Joanna Gaines
In The Garden by Emma Giuliani
The Hike by Alison Farrell
Planting a Rainbow by Lois Ehlert
How the Crayons Saved the Rainbow by Monica Sweeney
Up in the Garden and Down in the Dirt by Kate Messner
Blogs
I also look at other blogs to see what their kids are reading or what the Today show or New York Times says are the most popular Spring books for kids. I feel like looking up all of these sources, helps to round out my list.
Tiny T. Rex and the Impossible Hug by Jonathan Stutzman
The Tiny Seed by Eric Carle
The Honeybee by Kirsten Hall
Library
Before we buy anything, I go to the library. They don't usually have everything…but they have so much! It is a great way to try out the books before we spend money on them. I can see if Kaden loves them as much as I do. When you search for a title at the library, there is also a "related book titles" at the bottom that will populate similar books. This is very helpful as well! Every once in awhile I will purchase something on a whim and it is hit or miss. I have compiled a full List for you below. Just scroll through Shop This Post to see all the books at one time.
The Cow That Laid an Egg by Andy Cutbill