With book club being on pause from the pandemic, I have found myself enjoying all sorts of different reads! I love to pick different genres based on my mood that day! With all the weight of the world around us, I have found myself gravitating towards lighter reads, and It has been a breath of fresh air! I thought I would share the last five books I read (or listened to) with you! Maybe you are looking for a few Summer reads, in which case, I hope this helps!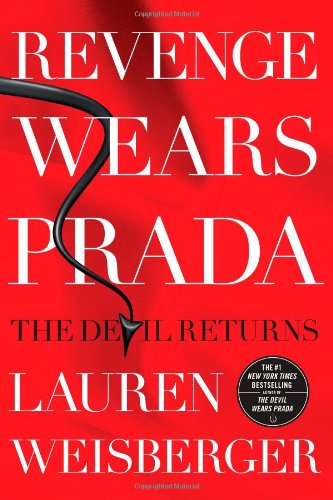 #5 Revenge Wears Prada
I had read every Lauren Wiseburger book written except this book! In writing my blog post about When Life Gives you Lululemons, I realized this book existed. Not wasting any time, I downloaded the audible to listen to on my drive to Houston. I was excited to see that Megan Hilty was the narrator. I loved her in Wicked and Smash! However, this book is the worst book in the Devil Wears Prada series.
I absolutely loved the Devil Wears Prada and would still argue that the story line from the book was better than the revisions they made for the movie. This book picked up with Andy and Emily after they had both left Runway and reunited in a cooking class. They built a business together and had to tackle any roadblocks that stood in their way, including you guessed It, Miranda Priestly.
While It was a fun listen and still entertaining, the conflicts that arise throughout the plot were unrealistic and sometimes unbelievable to me. This took me out of the story a little too often. Because of that, It was not my favorite book. However, I still loved following my favorite characters through their journey and learning how Emily ended up in LA (where she starts off in When Life Gives You Lululemons).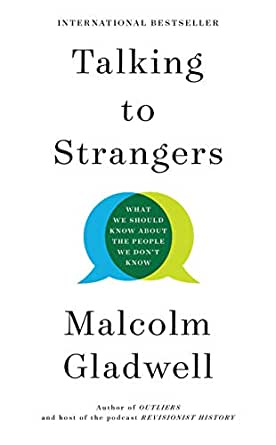 #4 Talking to Strangers
It's possible that I was the last person left to have not read a book by Malcolm Gladwell. Talking to Strangers was my first. I listened to It on Audible because my mom had downloaded It. I really enjoyed listening to this book because he would play news segments and sound clips that really helped you to feel like you were experiencing the moments he was describing. It gave you a realistic grasp on the context of every scenario.
While this book was extremely interesting, some of the moments in history were lost on me. I am just not a history buff like my father. However, I learned a lot about relationships and trusting your gut. I also was challenged to think about world events and pre-conceived notions with a fresh perspective. I really appreciated this book even though It wasn't my absolute favorite read.
#3 The Switch
This book was written by Beth O'Leary, the author of our book club's top pick of 2019! You can read about The Flatshare here. Her book, The Switch was just as witty and adorable as the Flatshare! It was a charming story about what we can learn from putting ourselves in someone else's shoes. We are never too young or too old to enjoy life, and we have so much to learn from those who have gone before us or those who are young and just beginning to live their lives.
I loved this book! I listened to It on audible and the narrator was fabulous! The story takes place in England, like the Flatshare, and listening to the narrator's British accent is so entertaining in and of itself. I truly loved this story. It hit on some deeper themes but kept the overall story light and enjoyable.
#2 Verity
Have you ever read a book by Colleen Hoover? I hadn't until this one. So many people recommended this author to me and It just took me awhile to finally try one of her books. I don't know why It is always hard for me to try a new author. Loyalty towards my current authors runs deep in my bones.
Verity grabbed me from the opening scene!! I was shocked at how quickly I became invested in the story and the characters. To be honest, I never knew who to trust which just propelled me further and further into the story. I finished this read in 3 days.
There are a few sex scenes in this novel, which I've heard is common for a Colleen Hoover book. If you are sensitive to that, then avoid It. But, this book offers more than a good story. You are constantly left craving more, the suspense is palpable through the pages and you will be fully engrossed throughout the entire book. It's mystery, romance with a crashing ending. I loved It and can't wait to read another Colleen Hoover book soon!
#1 Beach Read
Where do I even start?? Beach Read was my favorite book this year so far! It hit my hands right when things were getting a little too heavy in the world and provided a wonderful escape to a small beach town, watching two writers' worlds crossover after tragic events. It sparked creativity, imagination and inspiration in my heart and mind. And, It was a warm and cozy story with a few spicy scenes.
I've always enjoyed writing, but reading about writers (whether fictional or writers in real life) is always fascinating to me! This book was one of my favorites. It was fun, quirky, witty, heart-warming and just all of the feelings you want to feel when you read for escape from reality. This is the perfect Summer Read!