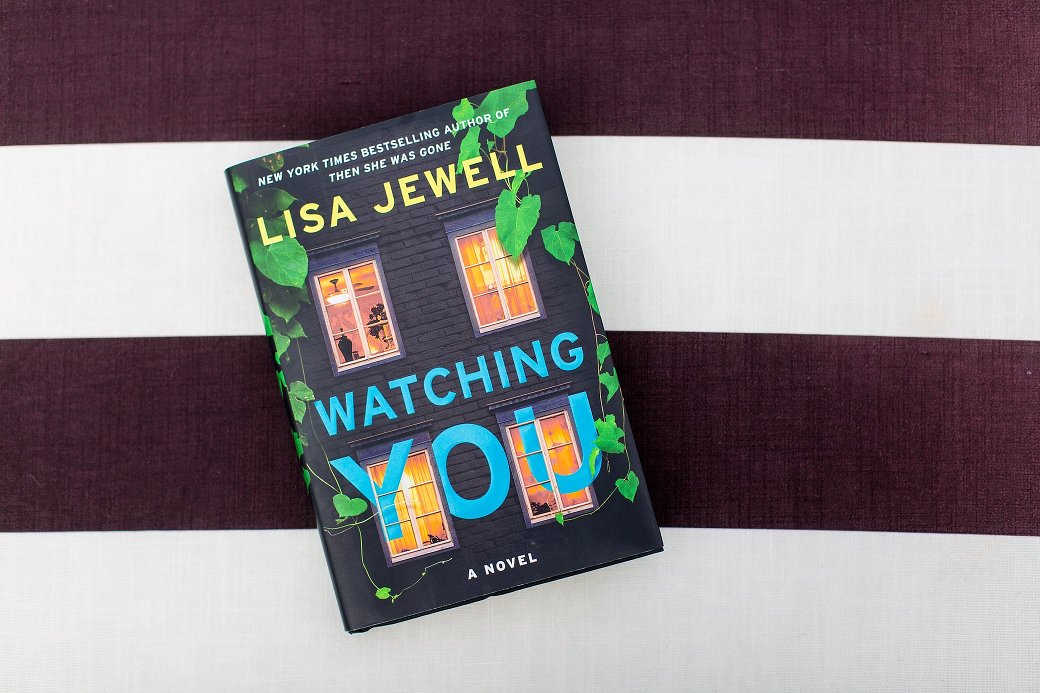 P I N____________________save this for laterOur bookclub tends to lean toward mysteries and thrillers… Watching You by Lisa Jewell was both, and it was wonderful! It was a quick read and it kept me entertained throughout. From the very beginning you are wondering who was murdered and who did it as you read to watch the characters unfold before your eyes. Every page brings new suspicions and fresh revelations.
I, personally, think this would be a great read for an airplane! It is a quick devour and you will not want to put it down. Here's the synopsis from the back of the book…
Melville Heights is one of the nicest neighborhoods in Bristol, England; home to doctors and lawyers and old-money academics. It's not the sort of place where people are brutally murdered in their own kitchens. But it is the sort of place where everyone has a secret. Everyone is watching you.

As the headmaster credited with turning around the local school, Tom Fitzwilliam is beloved by one and all–including Joey Mullen, his new neighbor, who quickly develops an intense infatuation with this thoroughly charming yet unavailable man. Joey thinks her crush is a secret, but Tom's teenaged son Freddie–a prodigy with aspirations of becoming a spy for MI5–excels in observing people and has witnessed Joey behaving strangely around his father.

One of Tom's students, Jenna Tripp, also lives on the same street, and she's not convinced her teacher is as squeaky clean as he seems. For one thing, he has taken a particular liking to her best friend and fellow classmate, and Jenna's mother–whose mental health has admittedly been deteriorating in recent years–is convinced that Mr. Fitzwilliam is stalking her.

Meanwhile, twenty years earlier, a schoolgirl writes in her diary, charting her doomed obsession with a handsome young English teacher named Mr. Fitzwilliam…

In Lisa Jewell's latest brilliant "bone-chilling suspense" (People) no one is who they seem–and everyone is hiding something. Who has been murdered–and who would have wanted one of their neighbors dead? As "Jewell teases out her twisty plot at just the right pace" (Booklist, starred review), you will be kept guessing until the startling revelation on the very last page.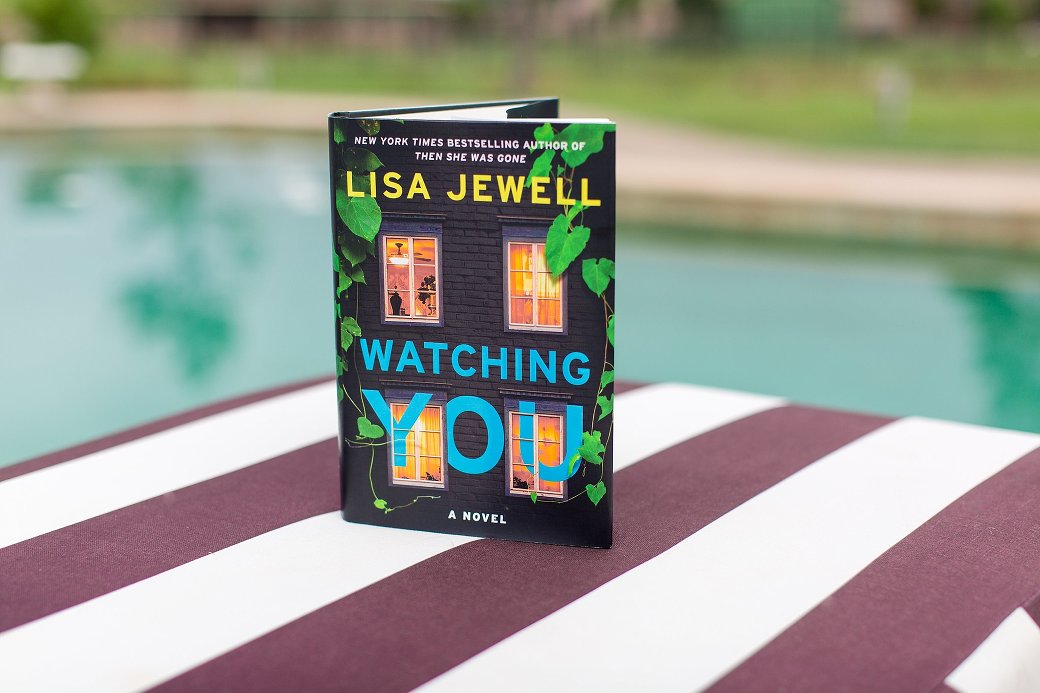 P I N____________________save this for later
Doesn't that just make you want to read it??
Whitney chose the book for May and I'm glad she did! Here's a few questions answered by her.
What initially drew you to suggest the book Watching You? I always love a good murder mystery!
2. It is kind of fun that the author leaves clues to who committed the murder… did you find yourself falling for all of the different clues? My mind initially starts racing on the possibilities of "who did it", but then I realize the author is just trying to get to me.
3. Jenna Tripp describes the chat rooms her mother frequents as somewhere "she could go to have her craziness validated". Many people use online communities to form connections and feel less isolated, particularly if they feel misunderstood by those around them. Yet Jenna observes that her mother's delusions are being exacerbated by talking to people with similar issues. What makes an insular community supportive or detrimental? Can it be both? I feel like an insular community can definitely be dangerous. It's always good to hear others opinions that may not line up with yours! It may become an "echo chamber" where you hear only what you want to hear.
4. While it is normal for people, and particularly schoolgirls, to get crushes on someone they shouldn't become involved with, in Watching You some of these "crushes" appear to be unhealthy. Where is the line between infatuation and obsession? Who are some characters that you think fell in the infatuation side of that line? Who become dangerously obsessed? Sometimes the line between infatuation and obsession can be kind of blurred, but I think that when someone disregards all of the red flags they are seeing, that is obsession. When they are willing to give up everything they have for something they don't know about, that is obsession in an unhealthy way. Joey definitely fell into the dangerously obsessed territory.
5. What was your overall opinion of the book? Would you recommend it to others? I thought it was a good, quick read. If you enjoy this genre, I think you should pick it up!
As a whole, the #mtaybookclub loved this read!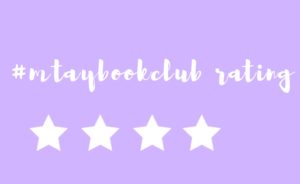 P I N____________________save this for later
P I N____________________save this for later