If you are looking for a good read, look no further! The Flatshare by Beth O'Leary was, in my opinion, one of the cutest books I have ever read! Of course, I love a good chick lit read, but this was even more than that. There were deeper themes, which led to great conversation, as well as a strong female lead verses the typical heroine in distress waiting for prince charming to come rescue her.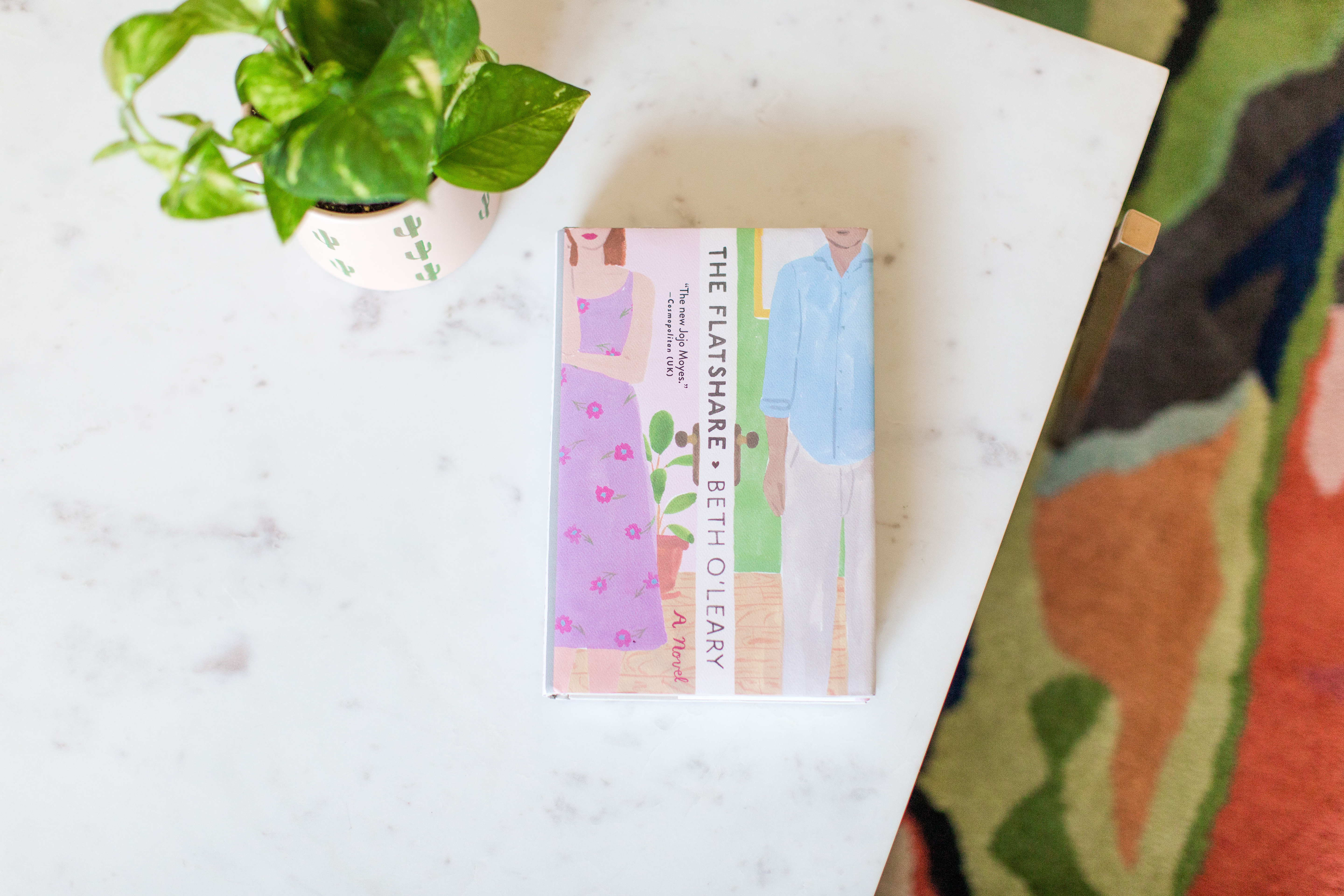 P I N____________________save this for later
Can you imagine sharing a flat with someone you have never met?? Tiffy and Leon do just that.
After a bad breakup, Tiffy Moore needs a place to live. Fast. And cheap.

Desperation makes her open-minded, so she answers an ad for a flatshare. Leon, a night-shift worker, will take the apartment during the day, and Tiffy can have it nights and weekends. He'll be there only when she's at the office. In fact, they'll never even have to meet.

Of course, since they live together, sometimes they do need to share information. Tiffy and Leon start writing each other notes–first about which day is garbage day, then politely establishing which leftovers are up for grabs and debating the evergreen question of whether the toilet seat should stay up or down. Soon, they're sharing details of their lives: their work, their families, their romances. And it's amazing how much they learn about their flatmate just by sharing a space.

Even though they are complete opposites, Tiffy and Leon soon become friends. And then maybe more.

But falling in love with your roommate is probably a terrible idea…especially if you've never met. What happens when you finally bump into each other?

A joyful, quirky romantic comedy, The Flatshare is a feel-good novel…
As I read this book, I knew that Tiffy and Leon would have to meet eventually… and I found myself imagining how it would happen. I couldn't have imagined this scene any better than how Beth O'Leary wrote it… clever, funny, and absolutely perfect! This is the perfect Summer read, or just a good read for an afternoon curled up in your favorite chair. You will LOVE it!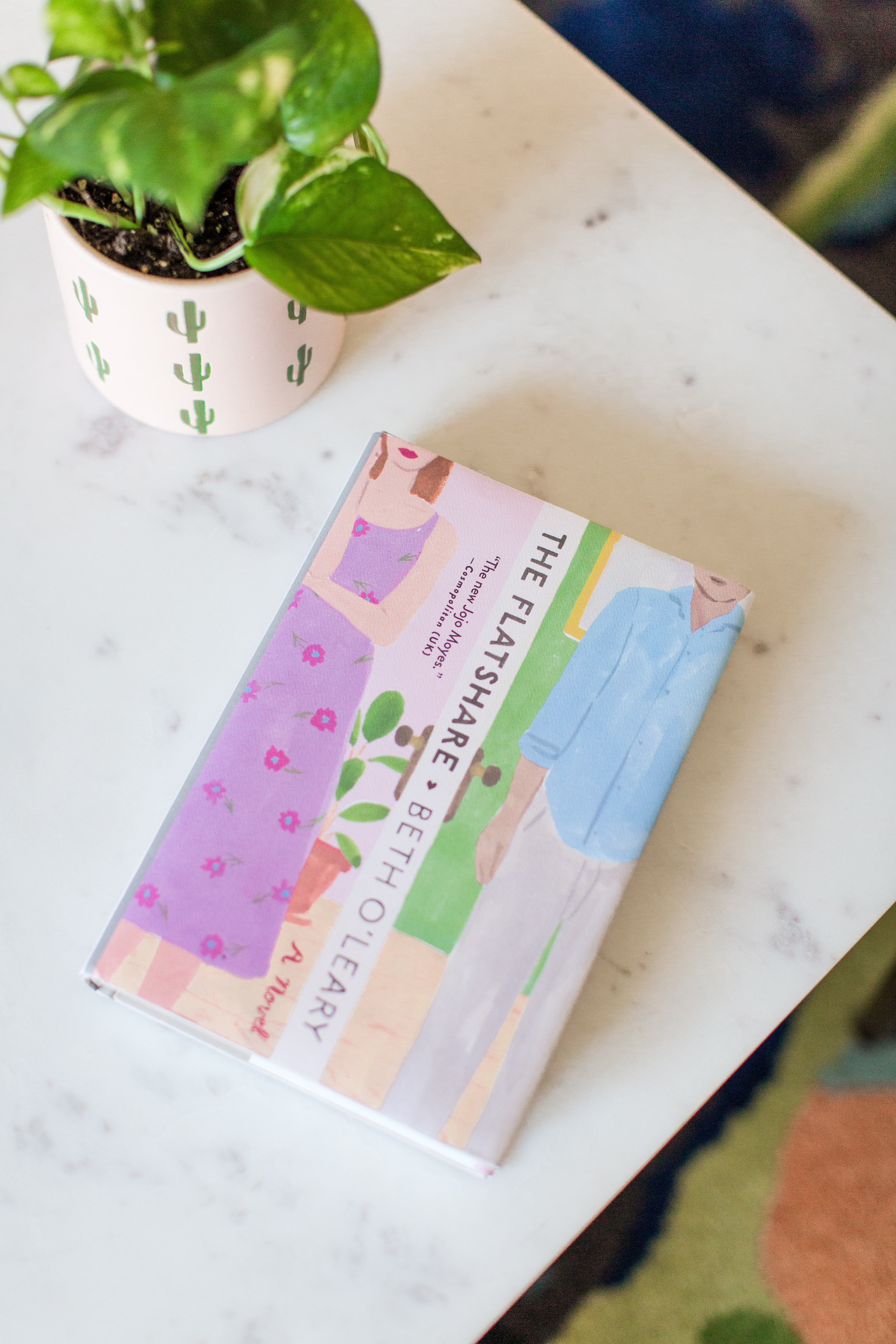 P I N____________________save this for later
Here's what Taylor has to say about it…
1.What Made you decide to choose The Flatshare? Not that exciting, but I chose this book because it had great ratings. Ratings aren't everything, but it's a lot of pressure picking a read for a large group. I take the responsibility (some may say anxiety) so seriously that I read it in advance–before deciding. It also seemed really fun and our book club is a fun bunch to say the least. Shout out to the ladies who stay past bed time!
2. This isn't a typical genre for you to choose, were you happy with your choice? Would you recommend this book to others? My first choice is always crime/mystery/murder and honestly I needed a break from that genre. My podcast choices and browser history is alarming. I'm totally happy with my choice and would recommend it to someone looking for a modern twist on chick lit. Raise your hand if you are so over the "knight in shining armor". It gives you all the lovey feels while tackling some heavy topics.
3. What are some ways that Tiffy and Leon get to know each other while sharing the flat even though they have never met in person? It can't get more personal or intimate than sharing a bed with a person. I mean you are going to learn. some. stuff. Tiffy's quirky style and personality immediately invaded Leon's basically empty apartment. The kitchen also revealed quite a bit. Like how they like to have their coffee (or was it tea?) or what they liked to cook. I would say sharing left-overs is pretty personal as well. I mean have you ever done that with a stranger? But, the best way they got to know each other is by the notes around the apartment to each other. It revealed much of their personalities and senses of humor. Gosh, I love a handwritten note…
4. What about these characters did you identify with? What did you love about them? What did you not love about them? As a young 30 something, I could really relate to the character's pursuit in adulting. I love how these characters navigated friendships, being working professionals, and new romances. Oh and moving in with a complete stranger because it's expensive out there guys! Everyone was so harming and you really wanted the best possible ending for all. Except the psycho ex and co-worker. Didn't love those guys. I'm sure some of you can relate.
And, this is the first book our #mtaybookclub has rated as a 5 out of 5 stars!! Hurry and grab your copy!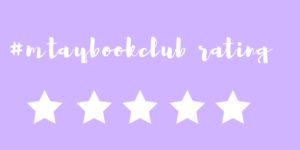 P I N____________________save this for later