My house has pink here and there, but I love to do one little area that is a little more Valentine's than the rest. Sometimes I decorate the bar cart, but this time I decided to just change up the centerpiece on my table. I thought I would share It with you!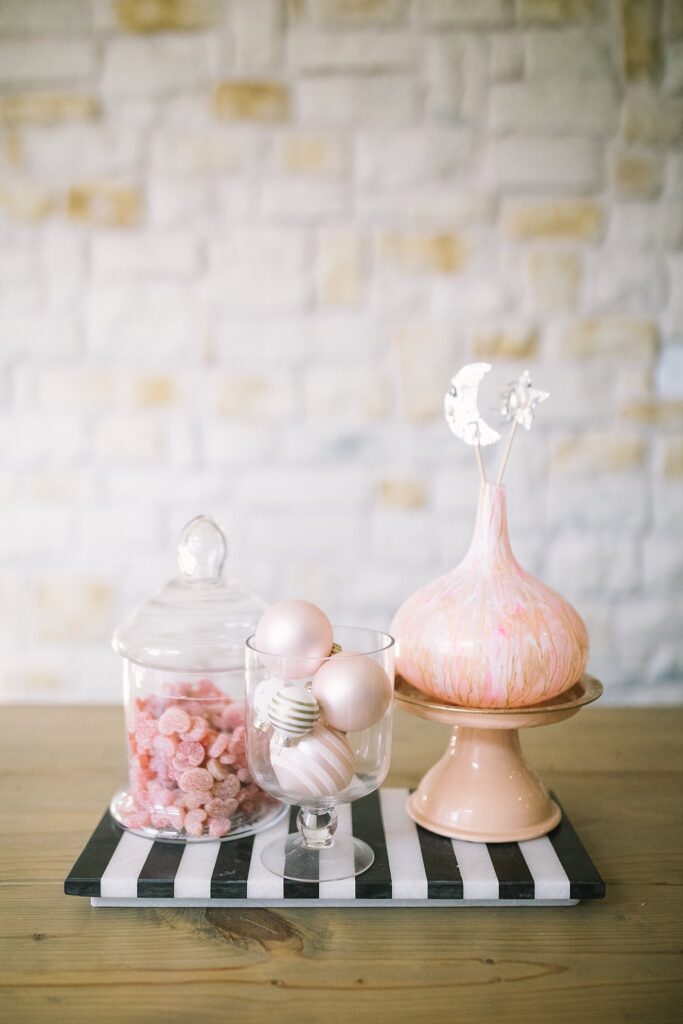 I had some of my ornaments still out from Christmas, so I grabbed all the white and pink ones and placed them in a cute little candy jar. I grabbed another candy jar and actually filled It with candy because who doesn't love a little sweet treat throughout the day? I chose Valentine's Sour patch hearts because they are my favorite!
I have a black and white marble board that I placed everything on top of. I would really love to get a cute little tray because I put a centerpiece like this on my table a lot. I also grabbed a cute little vase and cake stand from Meggie Taylor Boutique and put two cake toppers in the vase that I thought were cute and shiny!!
Just thought this may give you a little inspiration to create your own Valentine's decor from things you have laying around the house!
| Shop This Post |