Hi there Mom Friends! Here are 5 indoor activities for little while staying home. If you're like me, you are currently trying to think of activity after activity to do at home with your littles while they are not at school, and while you are not leaving your house. I am so lucky to be home with Kaden most of the time, but this quarantine has made me realize how often we go and meet friends, run errands, or do activities outside of the home. I have had to use my imagination as I come up with different things for us to do at home.
Kaden is nine months old, so most of the activities I know of are for itty bitties, but I have found some really amazing free resources at Kiwico.com for children 2 and up if you are looking for ideas. My ideas are for kiddos around 18months or younger.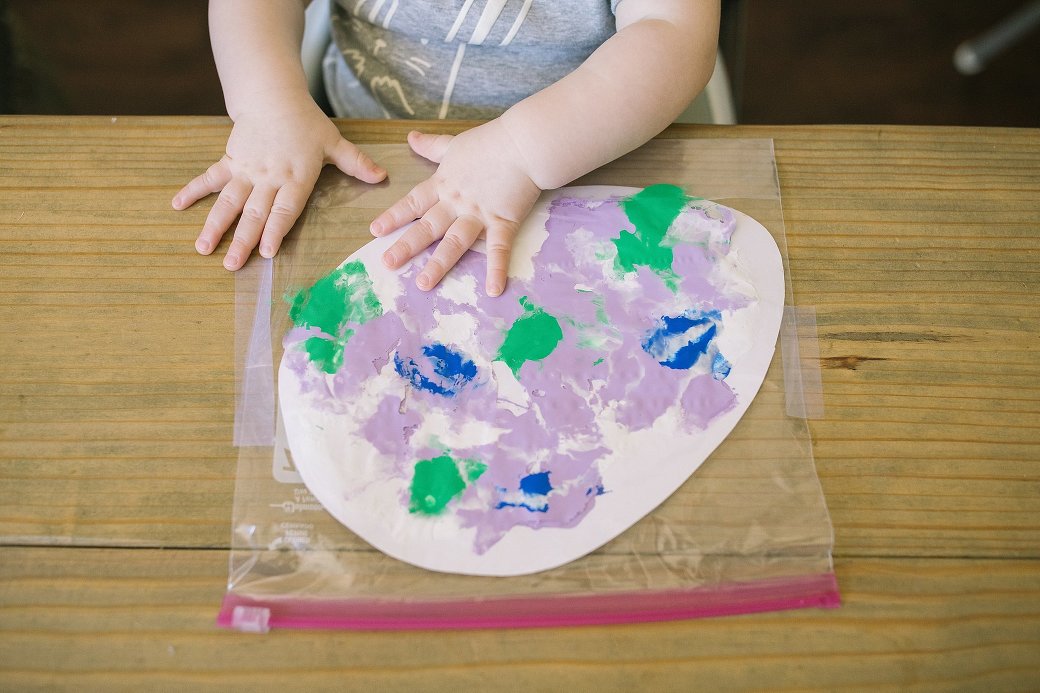 P I N____________________save this for later
1] Easter Craft. Easter is approaching quickly and Kaden and I have been having fun painting! Click here to see the link to a Simple Easter Egg DIY for Littles. You can use this basic idea for painting anything with young kiddos and you won't even have a mess to clean up afterwards.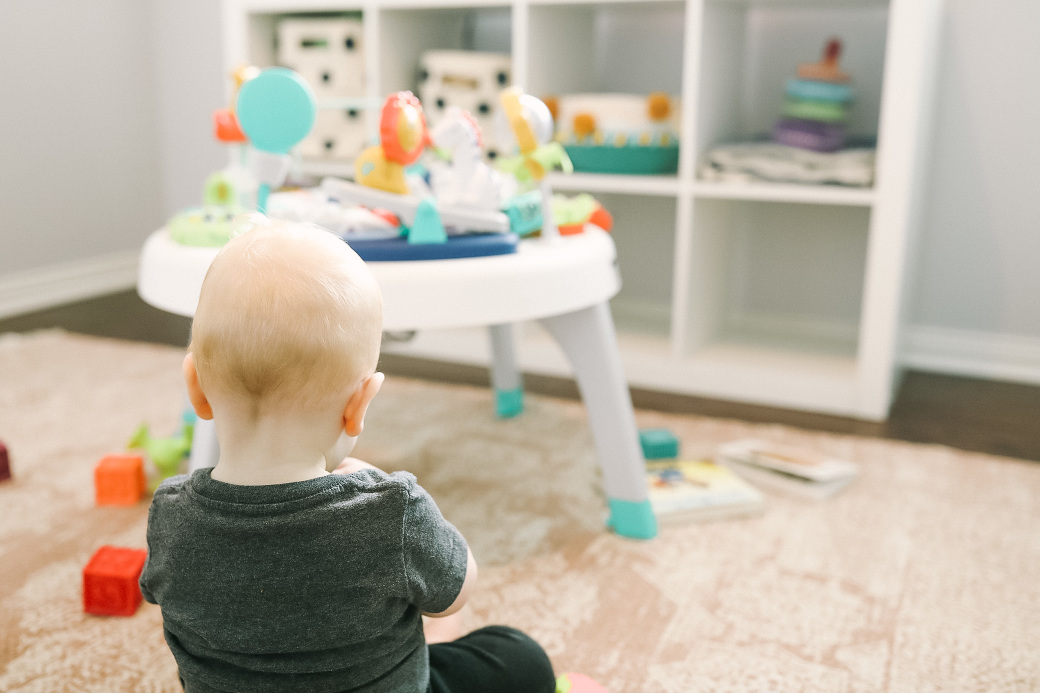 P I N____________________save this for later
2] Find a Baby Proofed Spot to Play. I have just moved out of my office and I am now working from the dining room, however, now Kaden has a play room all to himself. It doesn't have much, but the best part is that it is fully baby proofed. This allows me to let him play independently every once and awhile. We also recently baby-proofed the kitchen, so it is fun to let him roam around while I am cooking or just grabbing my coffee. Kaden's Activity center: Find It Here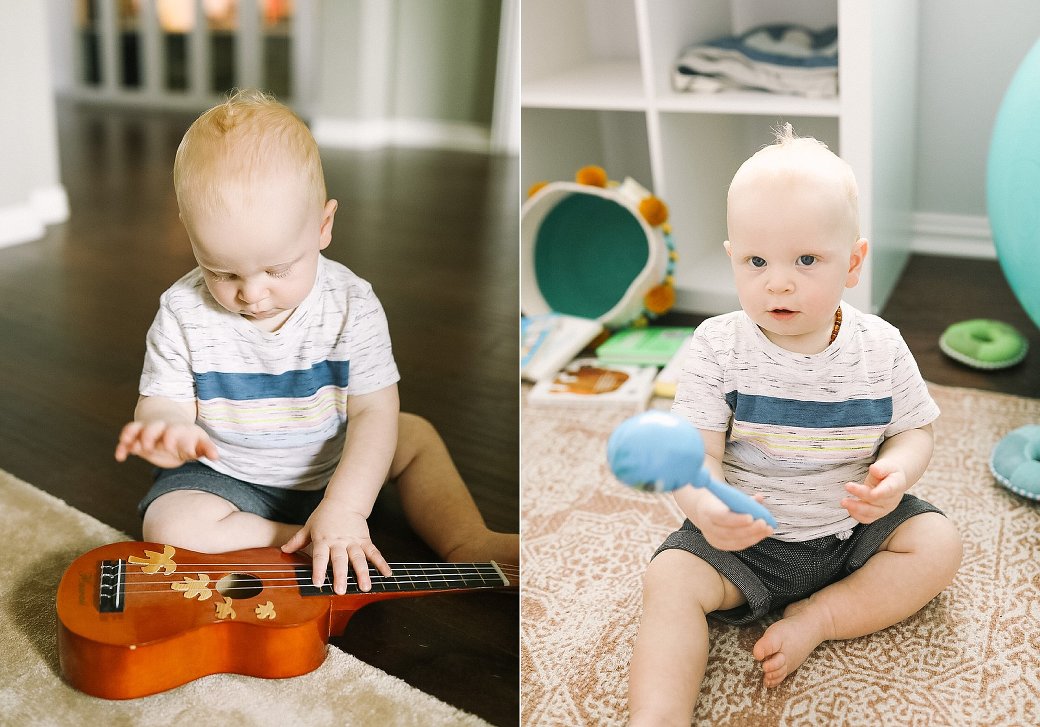 P I N____________________save this for later
3] Band Practice. At Kaden's age, kids are loving to make music or noise and he loves to bang on boxes with his hands or a wooden spoon. He also loves to carry around toilet paper rolls and bang them on the floor, together, or on anything he can find. You can use pots or pans, spoons, anything you think would make a fun sound. He has a maraca that he's carried around since we came back from Mexico. He had two, but the little guy has shaken them so many times and banged them on so many things that he is down to one. You can even fill empty water bottles with beans or sand so they can hear the difference. Just make sure to remove the labels and hot glue the cap on so that It cannot become a choking hazard.
P I N____________________save this for later
4] Water Play. You can go into a bathroom and use a small organization tub and fill It with water. Put a few toys that float in there and encourage your little ones to try to grab the toys floating by… they can splash around and have fun, just put a towel down underneath. You can even set them in a dry tub if it's easier to keep them contained. Find Kaden's Favorite Bath Toys Here: Sea Animals, Stacking Cups, Duck thermometer.
5] Dance Parties. Kaden is a big fan of a good dance party. We love to play an album on the record player while he dances and bounces. I usually give him something he can make noise with and dance with him. He thinks It is so funny!
P I N____________________save this for later
I hope this gives you a few more options of things to do around your house! I would love to hear your ideas. Please email me at hello@meggietaylor.com if you want to share! Or, tag me in your posts… @Meggie.taylor on instagram.
If you need some more ideas head over to Porch.com to read DIY Home Activities for Kids to Encourage Learning and Fun.